The most beautiful and fun festival of lights is finally lighting up the streets, markets, houses and our minds from togetherness too! The yummy Diwali faral, traditional rangoli and new clothes brings us happiness and content like no other festival in India. Though a festival of lights, a lot has changed over the years in Mumbai when it comes to celebrating Diwali, especially when it comes to firing crackers. Campaigns to avoid burning crackers, saving water and feeding the needy are also common experiences to participate to experience Diwali in an eco-friendly manner. 
From photowalks to DIY workshops, there are unique ways to celebrate Diwali in Mumbai to do something different apart from the regular poojas and family gatherings. 
Here's a list of
things to do in Mumbai on Diwali
to have an even more immersive experience this year!
1) Visit Queen's Necklace on Diwali night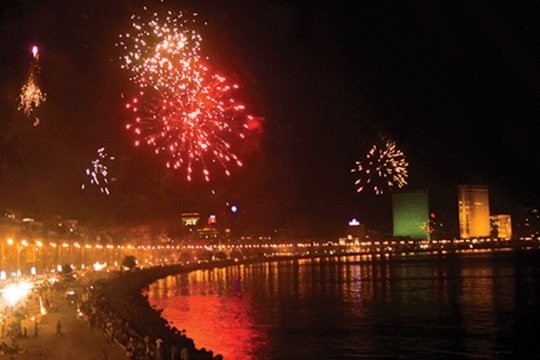 If watching colorful fire crackers bursting in the sky is your thing, then you should surely visit Marine Drive – queen's necklace area or Charni road. With amazing sea breeze and light filling up the sky, visiting at this time can be a romantic way to celebrate Diwali in Mumbai. The cracker show is visited by a lot of nearby locals and pollution is evident – so do carry a mask with you! With pollution norms in, Mumbaikars have started using lanterns to send up in the sky as well that looks amazingly pretty! You can also visit the Gateway of India for a great show of lights!
2)  Muhurat Trading at BSE and NSE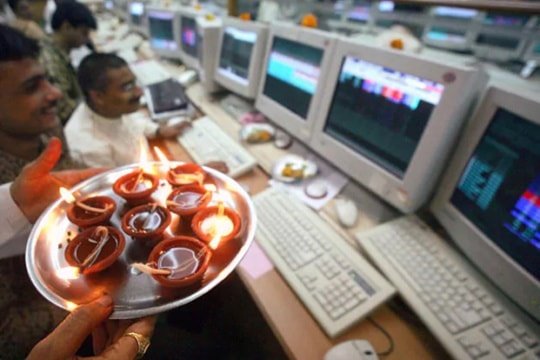 On every Laxmi Puja day, BSE and NSE conduct a limited 'Muhurat Trading' along with Laxmi Pooja. They conduct this to have a good financial year ahead and as a token of good luck. They perform pooja with laptops and computers, wear new clothes and decorate the building beautifully.
Buying stocks at this hour is also considered to be auspicious and lucky. So, which stock will you be buying at the trade hour?
3) Diwali in Mumbai malls for exclusive offers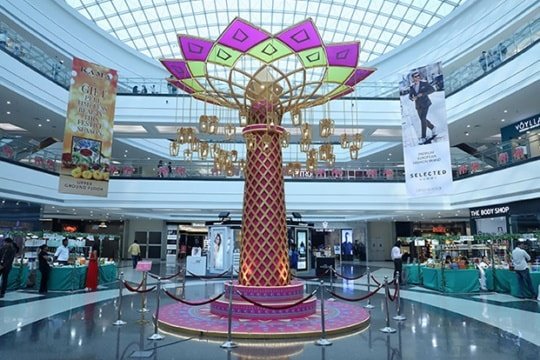 The major malls of mumbai like Infinity, Raghuleela, phoenix and RCity get decorated in their most beautiful avatar! If street shopping isn't your thing, then you should surely head to these malls for jaw dropping discounts, beautiful decorations and contests! There are special competitions and celebrity events that you can attend. Certainly the most family friendly way to celebrate Diwali in Mumbai!

4) Diwali in Mumbai walks and Tours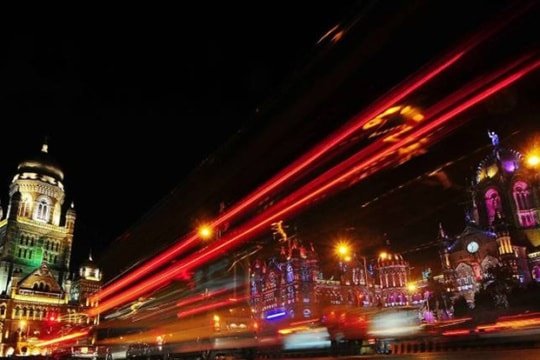 If you're into heritage walks and would like to know the city deeper during Diwali, then do head to Facebook events/communities and check out the major walks available. Heritage walks are the best ways to know about the city as they are so immersive! To bring out the photographer within you, there are also photowalks and meetups that even allow mobile phone clicks. Specially curated events are planned for adventurous folks to celebrate Diwali in Mumbai so check them out!
5) Visit lokhandwala market for shopping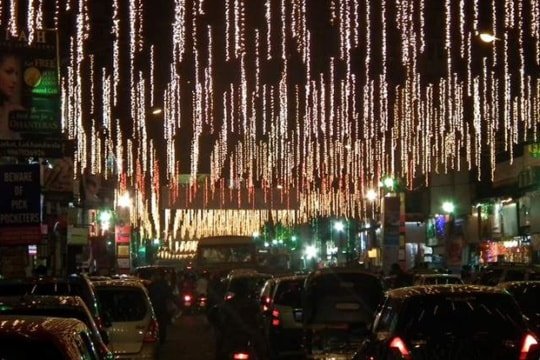 Lokhandwala is one of the most famous shopping destinations. But it also one of the most interesting places to celebrate Diwali in Mumbai as the streets lit up with shimmery lights and diyas! Take a walk from one end of the street to another while checking out the available street vendors selling curated yet posh jewellery, diwali wears and funky stuff. You may even spot a famous celebrity or models enjoying their street shopping experience!
6) Workshops on diwali decorations and upcycling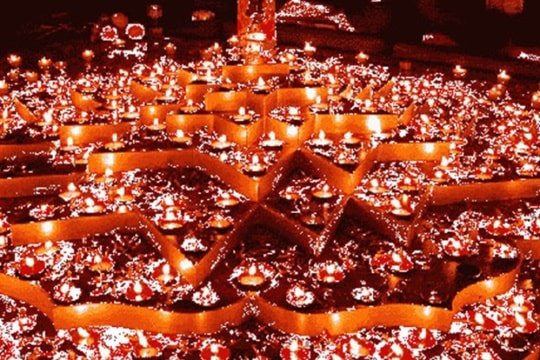 There are tons of workshops that happen pre as well as during Diwali that teach you to beautifully color diyas, DIY lanterns or even cook amazing Diwali special farals! Such workshops are always a fun experience to make new friends and celebrate Diwali in Mumbai. Do check out best out of waste based upcycling workshops that will allow you to reuse your previous years spend on Diwali! 
40+ Best Places To Find Late Night Food In Mumbai
7) Mumbai special sweets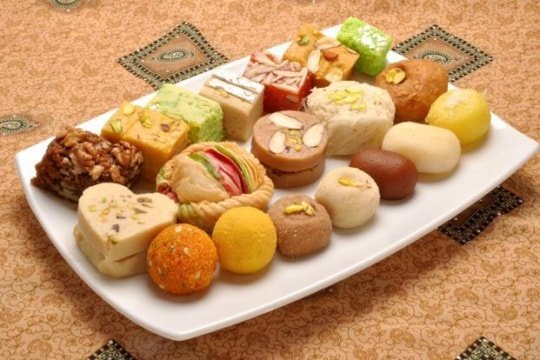 You can't miss out on sweets during Diwali – and mumbai surely has its own flavours! With Maharashtrian and Gujarati community taking a lead – check out homemade level sweets at Diwali Faral places in Mumbai like Gokuldas Gathiawala in Dadar, Ramanlal Vithaldas & Co Mewalala and MM Mithaiwala with variety of traditional sweets line up! Mouth watering spicy and sweet delicacies that can be shared with everyone to celebrate diwali!
8) Corporate events and celebrations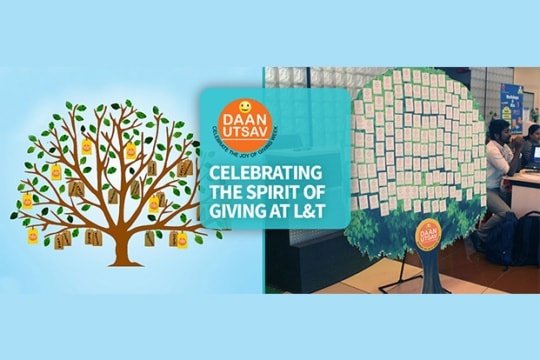 A very unusual way to celebrate Diwali in Mumbai is to attend the corporate gatherings that are open for all or get passes! There are various stalls, food offerings and events that you can attend at these corporate houses. Check out L&T, celebrations in BKC and lower parel offices. Grab along a friend inside as this can be a great way to network in the financial capital of India!
9) Diwali in Mumbai, Walk into the Kandil Gallis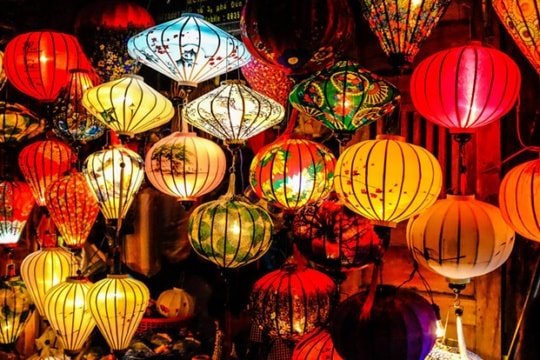 If you love lanterns and pretty kandils, then do check out lanes of crawford market, sheikh memon street and mahim kandil Galli. The best time to visit is of course in the evening or night time to completely visualize the beauty! A variety of shapes, sizes and themed lanterns are sold that can please the child within you – at cheap costs! 
10) Participate in community based rangoli contests
A lot of schools, corporates and housing societies conduct large scale rangoli making contests that have exceptionally beautiful designs! Do participate in them to bring out the artist within you. If you're not an expert, check out various NGOs like Make A difference, old age homes that conduct community gatherings for rangoli making for a cause. Here, everyone comes together to create designs together. This will surely improve your Instagram feed with beautiful designs that you have contributed into!
Eco Friendly Crackers shop in Mumbai
Diwali 2019 Dates
1st Day: 23rd Oct 2019: Ekadashi (Agiyaras).
2nd Day: 24th Oct 2019: Vagh Baras.
3rd Day: 25th Oct 2019: Dhanteras.
4th Day: 26th Oct 2019: Kali Chaudas.
5th Day: 27th Oct 2019: Diwali Day (Laxmi Puja).
6th Day: 28th Oct 2019: Gujarati Community New Year.
7th Day: 29th Oct 2019: Bhai Duj.
The most happy and content way to celebrate Diwali is with family members through Pooja and gatherings! Diwali is a great festival to connect back to your family, relatives and friends irrespective of religion, caste or race! Also, do check out how Diwali is celebrated by our Indian friends around the world – especially in Japan, USA and Britain! If we have missed out on anything, then do let us know how you celebrate Diwali in Mumbai in the comments!