Kala Ghoda Schedule 2020 is here! If you are a connoisseur of arts and love dance, music, installations and everything related to art, then Kala Ghoda Art Festival is the place to go this weekend.
Kala Ghoda means Black Horse. Located in the heart of the city in Fort area, with Regal Cinema in the South on MG Road, Port to the East, Oval Maidan to the West and Stock Exchange to the North, Kala Ghoda is rightly called the cultural heart of the city.
A walk down the historical lane
Kala Ghoda got its name due to the black stone statue of King Edward VII sitting on a horse and made from black stone. The statue was installed by Albert Abdullah David Sassoon but was removed by the Byculla Zoo. The area's pride was restored when a new statue was put in place in 2017. Of course, the new Kala Ghoda is sans its rider. However, is one landmark that's hard to miss.
Kala Ghoda started when the residents, business luminaries, art galleries and art patrons came together on 30th October 1998 with the objective to preserve the art and heritage of South Mumbai. Each year the Association organises a street festival in February, from the first Saturday to the next Sunday. It started as a street festival with the entire Kala Ghoda being transformed into a venue that hosts village artists and urban sellers as well as performances of dance, music and theatre. However, over time, it came to be known as the Kala Ghoda Arts Festival.  Over time the festival spread to Azad Maidan and Horniman Circle.
This year marks the 20th anniversary of the Kala Ghoda Art Festival. Residents of Mumbai and people from across the country and the world will be attending the kala ghoda art festival, which is slated to start on 2nd February and end on 10th February 2020.
Sections to look forward to in Kala Ghoda Schedule 2020
Children activity at Kala Ghoda

There are many activities for children in Kala ghoda art festival. The Museum Gardens become the venue for children to exhibit their painting skills. This year's theme is Dream STEAM that focuses on science, technology, engineering, arts and maths. It is an opportunity for kids to get hands-on experience in all these fields. Schools can participate in the exhibitions and submit exhibits. There is also a literature section where children can participate in writing workshops.
Cinema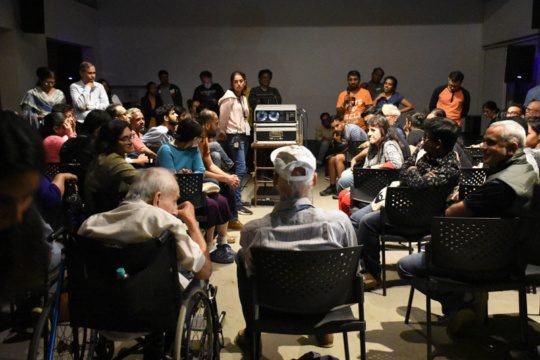 If you are a movie buff, you just cannot skip this section. Here's your chance to catch up on some of the best documentary, regional, offbeat, and feature films from India and around the world. Want to walk down the memorable movie lane? Then do not miss the theme of Kala ghoda art festival 2020 – past forward, where you can watch some of the greatest films ever made in the past 20 years.
Dance At Kala Ghoda Arts Festival 2020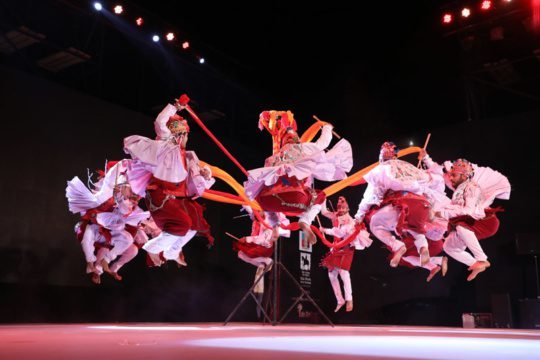 The Kala ghoda art festival dance theme revolves around Desire, Determination, Excitement, Energy and Passion. Dance troupes from across the country and from Germany, United Kingdom and the USA will perform at Cross Maidan, Churchgate. From Shakti Mohan's troupe Nritya Shakti to Kamalika Ghuathakurta and Srijon's Rabindra Nritya and Rukmini Vijayakumar's Bharatnatyam performance, each day is packed with different and enthralling performances from eminent artists.
Food 
A festival is incomplete without food. Kala ghoda art festival features Flavours of Kala Ghoda, MasterChef workshops, food walks to hidden foodie places around the area and a culinary-themed treasure hunt, the last being a first for Kala Ghoda festival of 2020. The restaurants in the neighbourhood are going to feature a festival themed menu to make it more special for the patrons. Start prepping your digestive juices; for you are in for a gastronomic treat.
Heritage Walks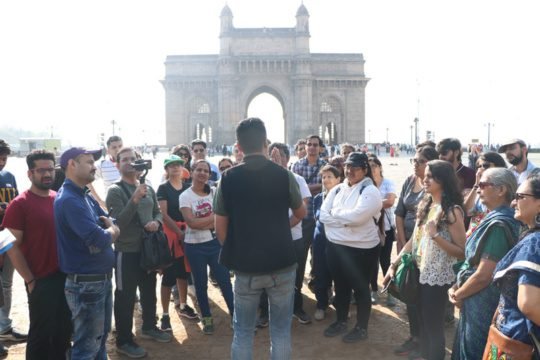 Heritage Walks during Kala ghoda art festival 2020 will take you on an exploratory walking tour to the hidden gems in the area. For those who do not like to walk, there are heritage bus tours. 20 locations, mark the 20 stories of this 20th Kala ghoda art festival.
Even if you have no interest in art, music or dance, Kala ghoda art festival is worth visiting for the ambience, and the gorgeous spread of foods. It's the perfect way to know your city better.
Kala ghoda art festival festival promises to be an absolute extravaganza, do not skip it at any cost!
Below is the map for Kala Ghoda Arts Festival 2020
Kala Ghoda Art Festival 2020 MAP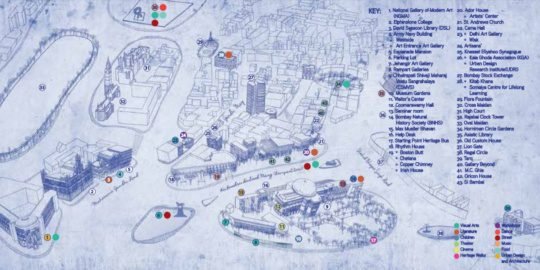 Kala Ghoda Schedule 2020 Update
EVENT
VENUE
TIME

1st Feb Saturday

CHILDREN Activity at Kala ghoda schedule 2020

What's the Point? with Arzan Khambatta and Deepti Nair
CSMVS Lawns
11:00 am – 12:30 pm
Faber-Castell Artivity – Kandinsky's Concentric Circles by Know Your Art
CSMVS Lawns
1:00 pm – 2:00 pm
Bored' – a street play followed by 'The Story Room' conducted by Tejaswini Patwardhan and her team of OPEN MINDS Productions
CSMVS Lawns
2:00 pm – 3:30 pm
World of Coding with CodeW/Floppy
CSMVS Lawns
3:30 pm – 4:30 pm
Making the World with Laura Simms
CSMVS Lawns
5:00 pm – 6:30 pm

CHILDREN'S LITERATURE

I Won't Eat That with Lavanya Karthik
Kitab Khana
11:00 am – 12 noon
The Write Hour Exploring Dialogue with Lavanya Karthik
Kitab Khana
12 noon – 1:00 pm
The Books That Spoke with Penguin India
Kitab Khana
1:00 pm – 2:00 pm
The Girl Who Couldn't Stop Laughing with Meera Ganapathi
Kitab Khana
3:00 pm – 4:00 pm
The Bhyabachyaka and Other Wild Poems with Sampurna Chattarji
Kitab Khana
4:00 pm – 5:00 pm
Birds in Your Backyard with the World Wildlife Foundation
Kitab Khana
5:00 pm – 6:00 pm

CINEMA at Kala ghoda art festival

American Mirror (Documentary)
COOMARASWAMY HALL
5:30 pm – 6:30 pm

DANCE

Folk Dance of Maharashtra by J J Academy: Bank of Baroda Champs Performance
Cross Maidan
5:30 pm – 5:35 pm
Bharatanatyam by Tanya Saxena
Cross Maidan
5:40 pm – 6:10 pm
Folk Dances of Western India by MKVVIV School and St. Lawrence School
Cross Maidan
6:20 pm – 6:45 pm
Inauguration & Invocation by Nrityanjali
Cross Maidan
6:50 pm – 7:05 pm
Fida by Aditi Mangaldas & Drishtikon Dance Foundation
Cross Maidan
7:15 pm – 8:15 pm
Hari Om Tat Sat by Purbita Mukherjee & Dr.Sarmistha Chattopadhyay
Cross Maidan
8:25 pm – 9:00 pm
Various folk dance performances by Behnaz Todiwala & Utkarsh Dance Academy
Cross Maidan
9:10 pm – 9:35 pm
Hip Hop performance by Kings Squad (Kings United)
Cross Maidan
9:45 pm – 9:55 pm

FOOD

Fermentation & Pickling With Qualia
Fab Café, Kala Ghoda
4:00 pm – 6:00 pm
HERITAGE WALKS
Apollo Bunder
10:00 am – 11:30 am
Oval Maidan
4:00 pm – 5:30 pm
Heritage Bus Ride 1
4:00 pm – 5:00 pm
Heritage Bus Ride 2
5:15 pm – 6:15 pm

LITERATURE

Postcards from Mumbai
DSL Garden
5:30 pm – 6:15 pm
Vir Sanghvi with 'An Indian Pantry'
DSL Garden
6:30 pm – 7:30 pm
Book Launch: 'Ullas ki Naav' The Usha Uthup biography!
DSL Garden
7:45 PM
Usha Uthup: 50 Years in Music – A Life!
DSL Garden
8:00 pm – 9:30 pm

THEATRE

Baromaas (Marathi) Presented by Disha Theatres, Saraswati Productions, Pralhad Arts & Thane Art Guild [2 hrs 15 mins]
Horniman Circle Gardens
7:15 pm – 9:30 pm
Shakespearewallah (English) Presented by The Phoenix Players [1 hr 10 mins]
NGMA
8:00 pm – 9:10 pm

URBAN DESIGN AND ARCHITECTURE

LOVELY VILLA: Architecture as Autobiography
MAX MUELLER BHAVAN
6:00 pm – 7:00 pm
IndiaFound: Mumbai through a SiteLens
CSMVS VISITORS' CENTRE
11:00 am – 8:00 pm

2nd February Sunday

CHILDREN Activity

Faber-Castell ActivityGo-ircling with Anita Yewale
CSMVS Lawns
11:00 am – 12:30 pm
EIdgah – Premchand ki Kahani Dastangoi ki Zubani Presented by 'Grooming Babies Global Pvt Ltd'
CSMVS Lawns
12:30 pm – 1:30 pm
LIC Children's Art Contest with Nidhi Bagaria
CSMVS Lawns
1:30 pm – 2:30 pm
Creative daydreaming workshop by Play2Transform; facilitated by Avinash Jhangiani, curator of India's first Book of Dreams
CSMVS Lawns
2:30 pm – 3:30 pm
Faber Castell Activity – DOT ON by Shruti Narayan
CSMVS Lawns
3:30 pm – 5:00 pm
Taal Se Taal Mila – Fusion Music Workshop
CSMVS Lawns
5:00 pm – 6:30 pm

CHILDREN'S LITERATURE

Mountains of Mumbai with Labanya Gupta and illustrator Pallavi Jain
Kitab Khana
11:00 am – 12 noon
Lucky It's Summer with Nalini Sorensen
Kitab Khana
12 noon – 1:00 pm
The Adventures of Biplob the Bumblebee with Abhishek Talwar
Kitab Khana
1:00 pm – 2:00 pm
Nimmi's Bizuper Birthday with Shabnam Minwalla
Kitab Khana
3:00 pm – 4:00 pm
The Write Hour Spooky Settings with Shabnam Minwalla
Kitab Khana
4:00 pm – 5:00 pm
Book Launch: India's Space Adventure with Biman Basu
Kitab Khana
5:00 pm – 6:00 pm

CINEMA

Pieds Nus Dans L'aube (Feature, French)
COOMARASWAMY HALL
5:00 pm – 7:00 pm
Filmmaking Workshop Presented by India Film Project
VISITORS' CENTRE
2:00 pm – 4:00 pm
50 Hour Film Project Award Winning Films Presented by India Film Project
VISITORS' CENTRE
4:30 pm – 7:00 pm

FOOD

Sustainability in Restaurants
BNHS Hall
12 noon – 2:00 pm
From The Kitchens of Bengal With Mustard
Fab Café, Kala Ghoda
4:00 pm – 6:00 pm

HERITAGE WALKS

Dalal Street
10:00 am – 11:30 am
Nariman Lighthouse
2:00 pm – 3:00 pm
Cooperage
4:00 pm – 5:30 pm
Heritage Bus Ride 1
4:00 pm – 5:00 pm
Heritage Bus Ride 2
5:15 pm – 6:15 pm

LITERATURE

Book Launch: 'The Heritage Handbook – Mumbai Fort'
DSL Garden
2:30 PM
Fort Mumbai – A Heritage Story
DSL Garden
2:30 pm – 3:00 pm
Architectural Spaces and Their Impact
DSL Garden
3:00 pm – 3:45 pm
U.R. Ananthamurthy: 'A Life in the World'
DSL Garden
4:00 pm – 4:40 pm
Chandrahas Choudhury's 'China Dragon'
DSL Garden
4:45 pm – 5:15 pm
Book launch: Kaifi Azmi Poems|Nazms
DSL Garden
5:30 PM
To celebrate the birth centenary of a poet: Kaifi Azmi
DSL Garden
5:30 pm – 6:45 pm
Past Participants: Translating the Ancients with The Murty Classical Library of India, curated with Samhita Arni
DSL Garden
7:00 pm – 8:30 pm
Oral Traditions: why and how we tell stories
DSL Garden
8:30 pm – 10:00 pm

MUSIC

Mallika Mehta
CROSS MAIDAN
5:45 pm – 6:05 pm
Melody Front
CROSS MAIDAN
6:15 pm – 6:45 pm
Pranshu Chatur Lal
CROSS MAIDAN
6:55 pm – 7:45 pm
Sikar Gharana Ensemble
CROSS MAIDAN
7:55 pm – 8:40 pm
Lydian Nadhaswaram
CROSS MAIDAN
8:50 pm – 9:50 pm

THEATRE

Naukrani (Gujrati) Presented by Show people [2 hrs 30 mins]
Horniman Circle Gardens
7:15 pm – 9:45 pm
Persephone Retold (English) Presented by The Phoenix Players [1 hr]
NGMA
5:00 pm – 6:00 pm
The Anthem (English/Hindustani) Presented by Aaryama Salim [45 mins]
NGMA
8:00 pm – 8:45 pm

URBAN DESIGN AND ARCHITECTURE

A Place to Live (State of Housing in India)
MAX MUELLER BHAVAN
6:00 pm – 8:00 pm
VISUAL ARTS
A Tale of 120 Cards – Sawantwadi Ganjifa Card Painting by Team Iteeha
Coomaraswamy Hall, CSMVS
11:30 am – 1:30 pm
Liberation of Mind and Soul through expressions by Manoj Nair
Coomaraswamy Hall, CSMVS 2:30 pm – 4:30 pm
Sustainability in Restaurants
BNHS Auditorium
12 noon – 2:00 pm

WORKSHOPS

A Tale of 120 Cards – Sawantwadi Ganjifa Card Painting by Team Iteeha Coomaraswamy Hall
CSMVS
11:30 am – 1:30 pm
Liberation of Mind and Soul through expressions by Manoj Nair Coomaraswamy Hall
CSMVS
2:30 pm – 4:30 pm
Sustainability in Restaurants
BNHS Auditorium
12 noon – 2:00 pm
Deconstructing Design Thinking by Uday Athawankar
BNHS Auditorium
3:00 pm – 5:00 pm

3rd Feb Monday

CHILDREN'S Activity at Kala ghoda schedule 2020

School Workshop
CSMVS Lawns
1:00 pm – 3:00 pm
Make your own Mask! by Alliance Francaise
CSMVS Lawns
5:00 pm – 6:00 pm

CINEMA at Kala ghoda art festival

Les Fleurs Oubliées (Feature, French)
COOMARASWAMY HALL
5:00 pm – 7:00 pm
I Am What I Ought To Be (Short)
VISITORS' CENTRE
3:20 pm – 3:40 pm
With This Ring (Documentary)
VISITORS' CENTRE
3:45 pm – 6:00 pm
Project Wild Women (Documentary)
VISITORS' CENTRE
6:00 pm – 6:45 pm

HERITAGE WALKS

Esplanade Road
10:00 am – 11:30 am
General Post Office
2:00 pm – 3:00 pm
Dalal Street
4:00 pm – 5:30 pm

LITERATURE

The Sahitya Akademi's Modern English Poetry by Young Indians
DSL Garden
3:30 pm – 4:30 pm
Poets Voices
DSL Garden
4:30 pm – 5:15 pm
Poetry from the North East curated by Ashwani Kumar
DSL Garden
5:15 pm – 6:15 pm
Book launch: New poetry collections from Adil Jussawalla, Priya Sarukkai Chabria, Sharmistha Mohanty
DSL Garden
6:15 PM
The Gods and The Waters
DSL Garden
6:15 pm – 7:15 pm
Discriminations: Race, Profession, Caste, Colour
DSL Garden
7:15 pm – 8:00 pm
Sholeh Wolpe Performs
DSL Garden
8:00 pm – 8:40 pm
The Poetry Club curates HOPE STREET POETS I
DSL Garden
8:40 pm – 10:00 pm

MUSIC

Mallika Mehta
CROSS MAIDAN
5:45 pm – 6:05 pm
Melody Front
CROSS MAIDAN
6:15 pm – 6:45 pm
Pranshu Chatur Lal
CROSS MAIDAN
6:55 pm – 7:45 pm
Sikar Gharana Ensemble
CROSS MAIDAN
7:55 pm – 8:40 pm
Lydian Nadhaswaram
CROSS MAIDAN
8:50 pm – 9:50 pm

STAND UP COMEDY

TRIPLE THREAT
Mohammad Hussain (Host)
Masoom Rajwani
Tarang Hardikar
Urooj Ashfaq
THE COLONIAL PALATE
4:00 pm to 5:30 pm

THEATRE

The Tempest (Hindustani) Presented by Karwan Theatre Group [1 hr 20 mins]
Horniman Circle Gardens
7:30 pm – 8:50 pm
Moksh (Hindustani) Presented by Theatrix [1 hr 20 mins]
NGMA
8:00 pm – 9:20 pm

URBAN DESIGN AND ARCHITECTURE

Drawing out Space
MAX MUELLER BHAVAN
5:30 pm – 6:15 pm
Bombay Oblique: The 150-year evolution of Mumbai's Coastal Road
MAX MUELLER BHAVAN
6:30 pm – 7:15 pm
Dilemmas and Directions: Heritage Conservation in India
MAX MUELLER BHAVAN
7:30 pm – 8:15 pm
Sacred Architecture in Contemporary India
MAX MUELLER BHAVAN
8:30 pm – 9:30 pm

WORKSHOPS

Threads Knots 'n' Beads by Priya Patil
Coomaraswamy Hall, CSMVS
11:30 am – 1:30 pm
Calligraphy, Meditation with Paper and Ink by Amruta
Coomaraswamy Hall, CSMVS
2:30 pm – 4:30 pm
The Art of Luxury Gift Wrapping by Amruta
BNHS Auditorium
12 noon – 2:00 pm
DIY Mandala Art on Strap for Modular Footwear by Shashank Pawar
BNHS Auditorium
3:00 pm – 5:00 pm

4th Feb Tuesday

CHILDREN at Kala ghoda art festival 2020

Connect 2 Nature with WWF INDIA
CSMVS Lawns
5:00 pm – 6:00 pm
Shadow Stories and a joy ride in puppetry world by Rekha Vyas
CSMVS Lawns
6:00 pm – 7:00 pm

CINEMA at Kala ghoda art festival

Best of KASHISH Short Films
VISITORS' CENTRE
12:30 pm – 2:30 pm
Audience Interaction
VISITORS' CENTRE
2:45 pm – 3:15 pm
Best of KASHISH Featurette
VISITORS' CENTRE
3:30 pm – 4:45 pm

DANCE

Bharatanatyam by Prihana Bhasin
Cross Maidan
5:00 pm – 5:15 pm
Bharatanatyam by Asmita Shembekar
Cross Maidan
5:30 pm – 5:55 pm
Urban Indian Dance by Ishita Mili & Imge Dance Company
Cross Maidan
6:05 pm – 6:15 pm
Eklavya by Padmashri Ileana Citaristi
Cross Maidan
6:25 pm – 6:55 pm
Kathak by Shama Bhate & Nad-Roop
Cross Maidan
7:05 pm – 7:45 pm
Football & Dulhan by Dr.Tushar Guha's Nrityanjali
Cross Maidan
7:55 pm – 8:25 pm
A Dance of the Seasons by Nitasha Chawdhary & Nritya Jhankar Cultural Academy: Bank of Baroda Celebrating Womanhood Performance
Cross Maidan
8:35 pm – 8:50 pm
Tosh Thoughts by Luminario Ballet of Los Angeles
Cross Maidan
9:00 pm – 9:15 pm
Flamenco-Kathak by Shehzeen Cassum & Dr. Garima Arya
Cross Maidan
9:25 pm – 9:55 pm
FOOD
AM – PM snacking workshop by Gouri's Goodies and Nangoo Coffee
Fab Café, Kala Ghoda
4:00 pm – 6:00 pm

HERITAGE WALKS

Oval Maidan
10:00 am – 11:30 am
Nariman Lighthouse
2:00 pm – 3:00 pm
Apollo Bunder
4:00 pm – 5:30 pm

LITERATURE

INDIA IN THE NEW WORLD DISORDER: A Historical Moment
DSL Garden
4:30 pm – 5:15 pm
INDIA IN THE NEW WORLD DISORDER: The Big Picture, curated by James Brunner
DSL Garden
5:30 pm – 6:30 pm
INDIA IN THE NEW WORLD DISORDER: The Economy, curated by James Brunner
DSL Garden
6:45 pm – 7:30 pm
INDIA IN THE NEW WORLD DISORDER: Technology, curated by James Brunner
DSL Garden
7:45 pm – 8:30 pm
INDIA IN THE NEW WORLD DISORDER: Security, curated by James Brunner
DSL Garden
8:45 pm – 9:30 pm

STAND UP COMEDY

STAND UP SHOWCASE
Kaneez Surka (Host)
Abira Nath
Urjita Wani
Agrima Joshua
Saurav Mehta
Shaad Shafi
Ashutosh Gupta
Abish Mathew
THE COLONIAL PALATE
4:00 pm to 5:30 pm

THEATRE

Romeo Ravidas Aur Juliet Devi (Hindi/Bhojpuri) Presented by Qissa Kothi [1 hr 20 mins]
Horniman Gardens
7:30 pm – 8:50 pm
Voice Workshop (Hindi/English) Presented by Viva Voice Academy [3 hrs]
NGMA
4:00 pm – 7:00 pm
Ichak Daana Bichak Daana – String Of Stories Dramatised Reading (Hindustani) Presented by Viva Voice Academy [45 mins]
NGMA
7:30 pm – 8:15 pm

URBAN DESIGN AND ARCHITECTURE

Adivasi Habitations in Twentieth Century India
MAX MUELLER BHAVAN
6:00 pm – 7:00 pm
Mould house/ Mud house/ Marble house: a brief history of making do
MAX MUELLER BHAVAN
7:15 pm – 8:00 pm
Shaping Design Ideas for a Changing India
MAX MUELLER BHAVAN
8:15 pm – 9:30 pm

WORKSHOPS

Knitting the Knots of Life by Smita Raje-Deshpande and Pragati Adhikari
Coomaraswamy Hall, CSMVS
11:30 am – 1:30 pm
One World One Beat One Step by Ranjan Sharma
Coomaraswamy Hall, CSMVS
2:30 pm – 4:30 pm
Voice Workshop (Hindi/English) Presented by Viva Voice Academy
NGMA
4:00 pm – 7:00 pm
Between Micro-fiction – the Long and Short of Literature by Hiral and Khushboo
BNHS Auditorium
12 noon – 2:00 pm
Emotional Intelligence through Storytelling by Priyanka Patel
BNHS Auditorium
3:00 pm – 5:00 pm

5th Feb Wednesday

DANCE

Manipuri & Kathak by NCPA Nritya Parichay
Cross Maidan
5:00 pm – 5:20 pm
Radha Krishna Ki Anokhi Hori by Rashmi Mishra & troupe
Cross Maidan
5:30 pm – 6:00 pm
Rang by Sree Dance Productions
Cross Maidan
6:10 pm – 6:40 pm
Mohiniattam by Ramya Varma Jagdish & disciples
Cross Maidan
6:50 pm – 7:20 pm
Dvaita Advaita by Shivangee Vikram
Cross Maidan
7:30 pm – 8:00 pm
Odissi by Jhelum Paranjape & Smitalay
Cross Maidan
8:35 pm – 9:10 pm
Kathak by Jayantimala Mishra & Rishika Mishra
Cross Maidan
9:20 pm – 9:50 pm

FOOD

Baking Bread With The Baker's Dozen
Fab Café, Kala Ghoda
4:00 pm – 6:00 pm
Food that Fuels Metropolis Mumbai – A Food Walk with Rushina Munshaw
Outside Cannon Pao Bhajji
11:00 am – 1:00 pm
Legacies: Food
David Sasson Library Garden
5:00 pm – 6:00 pm

HERITAGE WALKS

Wodehouse Road
10:00 am – 11:30 am
Food that Fuels Metropolis Mumbai – A Food Walk
11:00 am – 1:00 pm
General Post Office
2:00 pm – 3:00 pm
Colaba Causeway
4:00 pm – 5:30 pm

LITERATURE

Legacies: Reimaginings
DSL Garden
4:00 pm – 5:00 pm
Legacies: Food
DSL Garden
5:00 pm – 6:00 pm
Legacies: The Epics
DSL Garden
6:15 pm – 7:00 pm
Tribute: Kiran Nagarkar
DSL Garden
7:00 pm – 8:00 pm
Veer Savarkar: The Man
DSL Garden
8:00 pm – 8:40 pm
PEN curates HOPE STREET POETS II
DSL Garden
8:45 pm – 10:00 pm

STAND UP COMEDY

Saurav Mehta (Host)
Deep Chhabria
Sumedh Natu
Siddharth Dudeja
Mikhail Almeida
Pratyasha Patgiri
Trupti Khamkar
Supriya Joshi
Shreeja Chaturvedi
CROWD WORK SHOW
4:00 pm to 5:30 pm

THEATRE

Chaar Kahaniyan (Hindustani/English) Presented by Black Shirts [1 hr 5 mins]
Horniman Circle Gardens
7:30 pm – 8:35 pm
Sundari (Marathi) Presented by eNatyaShodh [1 hr]
NGMA
4:30 pm – 5:30 pm
Locomotion (Marathi) Presented by Astitva [2 hrs 5 mins]
NGMA
7:00 pm – 9:05 pm

URBAN DESIGN AND ARCHITECTURE

Reimagining Spatiality and the Practice of Sustainability
MAX MUELLER BHAVAN
6:00 pm – 7:00 pm
Smart City in India — Urban Laboratory, Paradigm or Trajectory?
MAX MUELLER BHAVAN
7:15 pm – 8:15 pm
People, Architecture and Public Space in India
MAX MUELLER BHAVAN
8:30 pm – 9:30 pm

WORKSHOPS

Painting Affections on Porcelain by Rashmi Mhapsekar
Coomaraswamy Hall, CSMVS
11:30 am – 1:30 pm
Being Tech Savvy in 2020 by Aparna Thakker
Coomaraswamy Hall, CSMVS
2:30 pm – 4:30 pm
Mast Mukhota by Lidwin Mascarenhas
BNHS Auditorium
12 noon – 2:00 pm
Art of Saree Draping by J D Institute of Fashion Technology
BNHS Auditorium
3:00 pm – 5:00 pm

6th Feb Thursday 

CHILDREN'S ACTIVITY at Kala ghoda art festival

The Power of Play by Toybank
CSMVS Lawns
4:00 pm – 5:00 pm
'Bored' a Street Play followed by 'Act-O-Mania' by Tejaswini Patwardhan and her team of OPEN MINDS Productions
CSMVS Lawns
5:00 pm – 6:00 pm
LIC Children's Art Contest – My Family, My Life
CSMVS Lawns
6:15 pm – 7:15 pm

CINEMA at Kala Ghoda 2020

Student Hour
VISITORS' CENTRE
12:30 pm – 2:00 pm
Living Statue of Mumbai
VISITORS' CENTRE
2:00 pm – 2:15 pm
Driving Elephants (Documentary)
VISITORS' CENTRE
2:30 pm – 3:30 pm

FOOD at Kala ghoda art festival

Contemporary Indian Cuisine In Conversation With Tres Ind
Fab Café, Kala Ghoda
4:00 pm – 6:00 pm

HERITAGE WALKS

Cooperage
10:00 am – 11:30 am
Nariman Lighthouse
2:00 pm – 3:00 pm
Marine Street
4:00 pm – 5:30 pm

LITERATURE

A Poet and an Artist in Conversation
DSL Garden
4:00 pm – 4:30 pm
Who was Sunanda Pushkar
DSL Garden
4:30 pm – 5:00 pm
Veer Savarkar: The Man
DSL Garden
5:00 pm – 5:45 pm
Manu Pillai with 'Rebel Sultans'
DSL Garden
6:00 pm – 7:00 pm
Shubha Mudgal and Aneesh Pradhan
DSL Garden
7:15 pm – 8:15 pm
Fiction: Past Lives Future Lives: Priya Balasubramanian and Amanthi Harris
DSL Garden
8:15 pm – 9:00 pm
Men Writers
DSL Garden
9:00 pm – 10:00 pm

MUSIC

Students of Furtado's School of Music: Bank of Baroda Champs Performance
CROSS MAIDAN
5:45 pm – 6:05 pm
Music and Poetry Project
CROSS MAIDAN
6:15 pm – 6:45 pm
Nikhil Patwardhan
CROSS MAIDAN
6:55 pm – 7:35 pm
MaatiBaani
CROSS MAIDAN
7:45 pm – 8:35 pm
Shilpa Rao Jaslok presents Pink Concert for Cancer Awareness
CROSS MAIDAN
8:50 pm – 9:50 pm

STAND UP COMEDY

Rohan Desai (Host)
Vaibhav Sethia
Sumaira Shaikh
Aishwarya Mohanraj
Sumit Sourav
Naveen Richard
Gursimran Khamba
THE BIG COMEDY DEBATE
4:00 pm to 5:30 pm

THEATRE

Khajoor Mein Atkaa (Hindustani) Presented by Ekjute Theatre Group [1 hr 45 mins]
Horniman Circle Gardens
7:30 pm – 9:15 pm
Animal Farm – Dramatized Book Reading (English) Presented by Shamiana [1 hr 30 mins]
NGMA
4:00 pm – 5:30 pm
Bank Of Baroda Celebrating Womanhood Performance "Najariya Ki Maari" (Hindustani) Presented by Viva Voice Academy [1 hr]
NGMA
8:00 pm – 9:00 pm

URBAN DESIGN AND ARCHITECTURE

Gandhi and Aesthetics
MAX MUELLER BHAVAN
5:30 pm – 6:30 pm
Call if you're lost
MAX MUELLER BHAVAN
6:45 pm – 8:15 pm
Landscape Design, People, and Places
MAX MUELLER BHAVAN
8:45 pm – 9:45 pm

WORKSHOPS

Painting Affections on Porcelain by Rashmi Mhapsekar
Coomaraswamy Hall, CSMVS
11:30 am – 1:30 pm
Being Tech Savvy in 2020 by Aparna Thakker
Coomaraswamy Hall, CSMVS
2:30 pm – 4:30 pm
Mast Mukhota by Lidwin Mascarenhas
BNHS Auditorium
12 noon – 2:00 pm
Art of Saree Draping by J D Institute of Fashion Technology
BNHS Auditorium
3:00 pm – 5:00 pm

7th Feb Friday

CHILDREN'S ACTIVITY at Kala Ghoda

Reviving Indian Art – with Aditya Birla World School CAS & SSR workshop with NGO Toybank
CSMVS Lawns
1:00 am – 1:00 pm & 2:00 pm – 3:30 pm
Sound Magic by Hiral Shah
CSMVS Lawns
4:00 pm – 5:30 pm
LIC Presents: Celebrating the MANDALA…in art and dance by SAEVUS Wildlife
CSMVS Lawns
5:30 pm – 7:00 pm

CINEMA at Kala ghoda art festival

With This Ring (Documentary)
COOMARASWAMY HALL
5:00 pm – 6:45 pm
ShortCuts (Shorts)
VISITORS' CENTRE
1:00 pm – 4:30 pm
Breaking All The Way (Documentary)
VISITORS' CENTRE
5:00 pm – 6:30 pm

FOOD

Mistress of Spice With Rushina Munshaw Ghildiyal
Fab Café, Kala Ghoda
4:00 pm – 6:00 pm

HERITAGE WALKS

Marine Street presented by LIC
10:00 am – 11:30 am
General Post Office
2:00 pm – 3:00 pm
English Bazar
4:00 pm – 5:30 pm

LITERATURE

Jairam Ramesh With 'A Chequered Brilliance'
DSL Garden
3:00 pm – 4:00 pm
India from within and without: The short story
DSL Garden
4:00 pm – 5:00 pm
Urvashi Butalia: Publishing the new India
DSL Garden
5:00 pm – 5:45 pm
A Body Biography
DSL Garden
5:50 pm – 6:35 pm
Information, Privacy, Citizenship: Aruna Roy and Teesta Setalvad
DSL Garden
6:45 pm – 8:00 pm
The Silence and the Storm: Stories of Violence Against Women'
DSL Garden
8:00 pm – 8:40 pm
Tribute: Girish Karnad
DSL Garden
8:40 pm – 9:30 pm

MUSIC

Karshni Nair
CROSS MAIDAN
5:45 pm – 6:05 pm
The Name Is Bond
CROSS MAIDAN
6:15 pm – 6:50 pm
Rashtriya Swing Sena
CROSS MAIDAN
7:00 pm – 7:40 pm
Sameer Rahat
CROSS MAIDAN
7:50 pm – 8:40 pm
LIC presents Taufiq Qureshi
CROSS MAIDAN
8:50 pm – 9:50 pm

THEATRE

Acting Workshop by Om Katare (Hindi) Presented by Yatri [2 hrs]
NGMA
2:30 pm – 4:30 pm
Ravanleela (Hindustani) Presented by Yatri [1 hr 50 mins]
Horniman Circle Gardens
7:30 pm – 9:10 pm
Dastangoi Gujrati (Gujrati) Presented by Utopia Communications [1 hr 30 mins] NGMA 8:00 pm – 9:30 pm

URBAN DESIGN AND ARCHITECTURE

Sustainable and Inclusive Urbanism for Mumbai
MAX MUELLER BHAVAN
5:00 pm – 6:00 pm
Urban Inequities
MAX MUELLER BHAVAN
6:15 pm – 7:15 pm
Design of Public Places and Public Buildings— View from South
MAX MUELLER BHAVAN
7:30 pm – 9:00 pm

WORKSHOPS

Creativity for the Non-Creative by Rishabh Mehta and Samay Ajmera
Coomaraswamy Hall, CSMVS
11:30 am – 1:30 pm
Sparking Candles by Kajal Gaitonde
Coomaraswamy Hall, CSMVS
2:30 pm – 4:30 pm
Acting Workshop by Om Katare Presented by Yatri
NGMA
2:30 pm – 4:30 pm
Costume and Music by Ishi Srivastava
BNHS Auditorium
12 noon – 2:00 pm
Learn Fighting so that you never have to fight and be Fighting Fit by Balkrishna Shetty
BNHS Auditorium
3:00 pm – 5:00 pm

8th Feb Saturday

CHILDREN'S ACTIVITY at Kala ghoda art festival 2020

THE DOT
CSMVS Lawns
11:00 am – 12:30 pm
LIC Presents: The Art of Making Personalised Ecofriendly paper bags
CSMVS Lawns
12:30 pm – 2:00 pm
LIC Presents: Help! Our Blue Planet is going Dotty, all Topsy- turvy! By Katie Bagli
CSMVS Lawns
3:00 pm – 4:30 pm
Finger Puppet Fun
CSMVS Lawns
5:00 pm – 6:30

CHILDREN'S LITERATURE

Sketching Comics with Abhijeet Kini
Somaiya Centre
10:30 am – 12 noon
Let's Do This Together with Lubaina Bandukwala and Vineeta Kanoria
Kitab Khana
11:00 am – 12 noon
The Good Indian Child's Guide: To Playing Cricket with Natasha Sharma
Kitab Khana
12 noon – 1:00 pm
Bombay Ducks, Bombay Docks with Fleur D'souza and Kripa B
Kitab Khana
1:00 pm – 2:00 pm
Lost and Found in a Mumbai Koliwada with Vinitha and Kripa B
Kitab Khana
3:00 pm – 4:00 pm
Storytelling Session with Story Merchants
Kitab Khana
4:00 pm – 5:00 pm
Postcards from Bombay with Jerry Pinto
Kitab Khana
5:00 pm – 6:00 pm
Locha Gotcha (Hindi) (Children's Play) Presented by Performers
Horniman Circle Gardens
7:30 pm – 8:45 pm

CINEMA at Kala ghoda art festival

Panel Discussion: Is contemporary media just about upgrading technology to make art into a series of digital exercises or is there more to it? Presented by Pearl Academy
COOMARASWAMY HALL
6:00 pm – 7:30 pm
Panel Discussion: Bollywood induced tourism
VISITORS' CENTRE
5:00 pm – 6:00 pm

DANCE

Kathak Performance by Prerana Deshpande
NGMA
6:15 pm – 7:00 pm

FOOD

Irani Cafe Walk with Roxanne Bamboat
Outside Westside
10:00 am – 12 noon
Bank of Baroda presents a Session on Kashmiri Khazana With Jasleen Marwah
Fab Café, Kala Ghoda
4:00 pm – 6:00 pm

HERITAGE WALKS

Colaba Causeway
10:00 am – 11:30 am
Irani Cafe Walk
10:00 am – 12 noon
Learning from the Past, Present and the Future
11:00 am – 12 noon
Esplanade Road
4:00 pm – 5:30 pm
Heritage Bus Ride 1
4:00 pm – 5:00 pm
Heritage Bus Ride 2
5:15 pm – 6:15 pm

LITERATURE

Book Launch: Struggles with Imagined Gods
DSL Garden
4:30 PM
Poet and Translator: Hemant Divate and Mustansir Dalvi
DSL Garden
4:30 pm – 5:00 pm
Book Launch: Meher Marfatia's 'Once Upon A City'
DSL Garden
5:00 PM
City in View
DSL Garden
5:00 pm – 6:15 pm
Book Launch: Shanta Gokhale's 'Shivaji Park'
DSL Garden
6:15 PM
Book Launch: Vijaya Rajadhyaksha's 'A Song of Life'
DSL Garden
6:30 PM
An Extraordinary Perception – Vijaya Rajadhyaksha in translation
DSL Garden
6:30 pm – 7:15 pm
A new Gallerie is launched
DSL Garden
7:15 pm – 8:15 pm
The Indian Novels Collective
DSL Garden
9:00 pm – 10:00 pm

MUSIC

Dhrupad Performance by the Gundecha Brothers
NGMA
5:00 pm – 6:00 pm
Aarifah: Bank of Baroda Celebrating Womanhood Performance
CROSS MAIDAN
5:45 pm – 6:05 pm
The Many Roots Ensemble
CROSS MAIDAN
6:15 pm – 6:50 pm
Tejas
CROSS MAIDAN
7:00 pm – 7:45 pm
Anuradha Pal's Stree Shakti
CROSS MAIDAN
7:55 pm – 8:40 pm
Amaan Ali Bangash, Ayaan Ali Bangash and Friends
CROSS MAIDAN
8:50 pm – 9:50 pm

THEATRE

Bank of Baroda Champ Performance "Locha Gotcha" (Hindustani) Presented by Performers [1 hr 15 mins]
Horniman Circle Gardens
7:30 pm – 8:45 pm
Holi (Hindustani) Presented by Don't Act [1 hr]
NGMA
3:30 pm – 4:30 pm
Jo Dooba So Paar (Hindi/Urdu/Persian) Presented by aRANYA [1 hr 25 mins]
NGMA
8:00 pm – 9:25 pm

URBAN DESIGN AND ARCHITECTURE

ARCHITECTURE OPEN

MAX MUELLER BHAVAN
ALL Day
Reimagining the New Delhi Central Vista
CSMVS VISITORS' CENTRE
6:00 pm – 7:30 pm

WORKSHOPS

Sustainable Design by Sangeeta Kapoor
Coomaraswamy Hall, CSMVS
11:30 am – 1:30 pm
Storytelling with Letterforms : a Typographic experiment by Sreekumar
Coomaraswamy Hall, CSMVS
2:30 pm – 4:30 pm
Come Play with Gold by Shehzad Khan
BNHS Auditorium
12 noon – 2:00 pm
Tree of Life by Karima Dawoodani
BNHS Auditorium
3:00 pm – 5:00 pm
9th Feb Sunday

CHILDREN'S Activity at Kala ghoda schedule 2020

Bank of Baroda Presents: Festivals Of India
CSMVS Lawns
11:00 am – 12 noon
Raza's Bindu by the students of the Young Thespians Theatre Programme
CSMVS Lawns
12:30 pm – 1:00 pm
Amazinga Adventures by the E Cube Team
CSMVS Lawns
1:00 pm – 2:30 pm
Imagicaa Presents: Art Activity Workshops
CSMVS Lawns
2:15 pm – 3:00 pm
Iris Creative Education's Puppets
CSMVS Lawns
3:00 pm – 4:30 pm
The Layers of Music Workshop
CSMVS Lawns
5:00 pm – 6.30 pm

CHILDREN'S LITERATURE

Cat's Egg with Aparna Kathikeyan
Kitab Khana
11:00 am – 12 noon
Book Launch: Flight of the Pink-headed Duck and other stories with Katie Bagli
Kitab Khana
12 noon – 1:00 pm
The Write Hour Creating Characters with Harshika Udasi
Kitab Khana
1:00 pm – 2:00 pm
Kaya's Journey with Mila Kahlon
Kitab Khana
3:00 pm – 4:00 pm
The Little Prince (English/ Hindi) (Children's Play) Presented by Banjara Theatre
NGMA
3:30 pm – 4:45 pm
The Girl Who Ironed Her Hair with Lalita Iyer
Kitab Khana
4:00 pm – 5:00 pm
The Girl Power with Neha Hiranandani
Kitab Khana
5:00 pm – 6:00 pm
Akal Ki Pudiya (Hindi) (Children's Play) Presented by Ank, Mumbai
NGMA
8:00 pm – 9:00 pm

CINEMA at Kala ghoda art festival

My Home India (Documentary)
COOMARASWAMY HALL
6:00 pm – 8:00 pm
ShortCuts (Shorts)
VISITORS' CENTRE
11:30 am – 3:00 pm
American Mirror (Documentary, English)
VISITORS' CENTRE
3:30 pm – 4:30 pm

DANCE

Mumbai – A Melting Pot
Cross Maidan
4:45 pm – 5:10 pm
Love for Power
Cross Maidan
5:20 pm – 5:30 pm
Nari Narayani by Sanchita Bhattacharya
Cross Maidan
5:40 pm – 6:10 pm
Guru Arpan by Girish Dalvi – Dr. Anonna Guha
Cross Maidan
6:20 pm – 6:40 pm
Mayurbhanj Chhau & Mohiniattam by Ankit Pahadiya & Alexandra Vadopyanova
Cross Maidan
6:50 pm – 7:20 pm
Folk dance by Kalanjay & Vaishali Sagar
Cross Maidan
7:30 pm – 7:45 pm
Bodyline by Gauri Sharma Tripathi & ANKH
Cross Maidan
7:55 pm – 8:25 pm
Tango by Kruti Gandhi & Abrazo Tango
Cross Maidan
8:35 pm – 8:40 pm
Sari by Daksha Sheth Dance Company
Cross Maidan
8:50 pm – 9:10 pm .
Bharatanatyam by Pavitra Bhatt & Ensemble
Cross Maidan
9:20 pm – 9:55 pm

FOOD

Healthy Smoothie Bowls With Rebekah Blank & Fab Cafe
4:00 pm – 6:00 pm
Fab Café, Kala Ghoda

HERITAGE WALKS

English Bazar
10:00 am – 11:30 am
Nariman Lighthouse
2:00 pm – 3:00 pm
Wodehouse Road
4:00 pm – 5:30 pm
Heritage Bus Ride 1
4:00 pm – 5:00 pm
Heritage Bus Ride 2
5:15 pm – 6:15

LITERATURE

Mental Health: Starting the Conversation with She the People TV
DSL Garden
4:00 pm – 5:15 pm
Bikerinis: Wheels of Adventure
DSL Garden
4:00 pm – 4:40 pm
52 Red Pills': A New Age Playbook to Health and Success
DSL Garden
4:40 pm – 5:20 pm
Focus on the True
DSL Garden
5:30 pm – 6:10 pm
Arundhathi Subramaniam: Perspectives on Poetry in the City
DSL Garden
6:15 pm – 7:30 pm
Fiction from the City: Looking In Looking Out
DSL Garden
7:40 pm – 8:40 pm
What's in a Book: Watch a Book Club in Action
DSL Garden
8:45 pm – 10:00 pm

THEATRE

The Little Prince (English/ Hindi) (Children's Play) Presented by Banjara Theatre [1 hr 15 mins]
NGMA
3:30 pm – 4:45 pm
Pitaaji Please (Hindi) Presented by Ansh Theatre Group [2 hrs]
Horniman Circle Gardens
7:30 pm – 9:30 pm
Akal Ki Pudiya (Hindi) (Children's Play) Presented by Ank, Mumbai [1 hr]
NGMA
8:00 pm – 9:00 pm

URBAN DESIGN AND ARCHITECTURE

ARCHITECTURE OPEN

MAX MUELLER BHAVAN
ALL Day
Kinetic City, Soul City
CSMVS VISITORS' CENTRE
6:00 pm – 7:30 pm

WORKSHOPS

Fevicryl Acrylic Pour Workshop
Coomarswamy Hall, CSMVS
11:30 am – 1:30 pm
How to Reach Kala Ghoda Art Festival 2020