Mumbai is known as "The city that never sleeps" and it cannot be more accurate. If you can name any city in India that knows how to party like there's no tomorrow, it is Mumbai. The city is a haven for party animals. Some of the most happening nightclubs in the country are in Mumbai. It also hosts the most vibrant gigs and events by globally renowned artists. Mumbai's nightlife scene is dynamic, it's perpetually on the radar of international artists.
No one can deny that Mumbai is the hub for the best nightclubs as the party never stops here. Whenever you feel like taking a break from work and take your friends for a party, you can find numerous amazing nightclubs in Mumbai.
Are you looking out for an exciting place to party this weekend? Fear Not! As we've covered the best nightclubs in Mumbai only for you.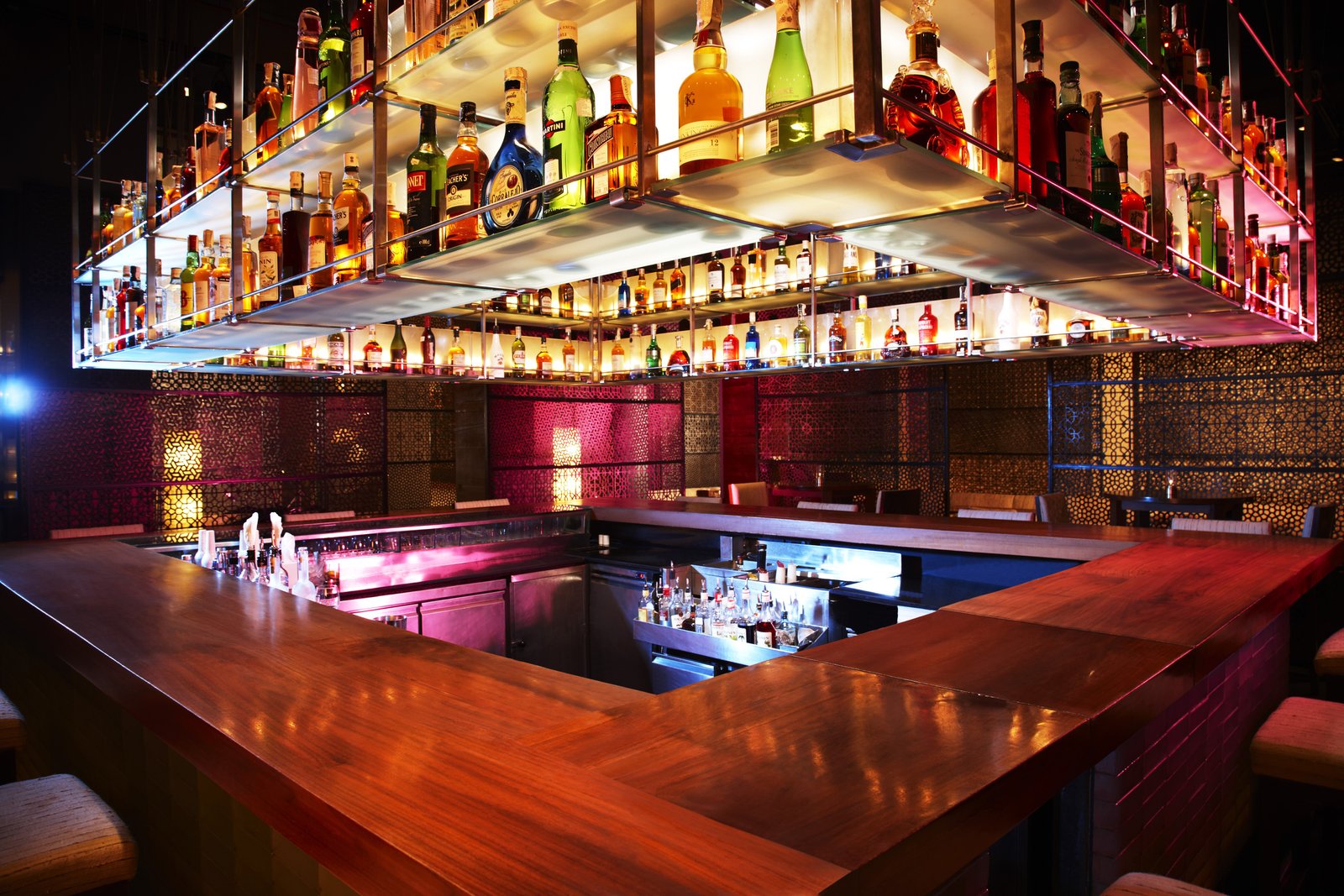 Wink is one of the best nightclubs in Mumbai with classy and splendid interiors.

One of the best sound systems in the city and the DJ usually plays trippy EDM and pop music, to set the mood in perfect balance. If you don't prefer very loud music, you can also sit at the lounge which isn't as noisy as the nightclub section.
Location: Vivanta President, 90, Ganesh Murti Nagar, Cuffe Parade, Mumbai, Maharashtra 400005
Cost for Two: Rs. 4,000/-
Phone number: 022 66650975
Timing: 6 pm to 1 am
Mumbaikars Review:  "If you can't be happy, at least you can be drunk 😉 Wink is a place where when I went, I got a feeling that tonight's gonna be a good night. Wink is a Japanese-indo bar where you get all sort of drinks. Right from beer to Branded Rum. You've got a place for dance. They also serve sushi 🍣"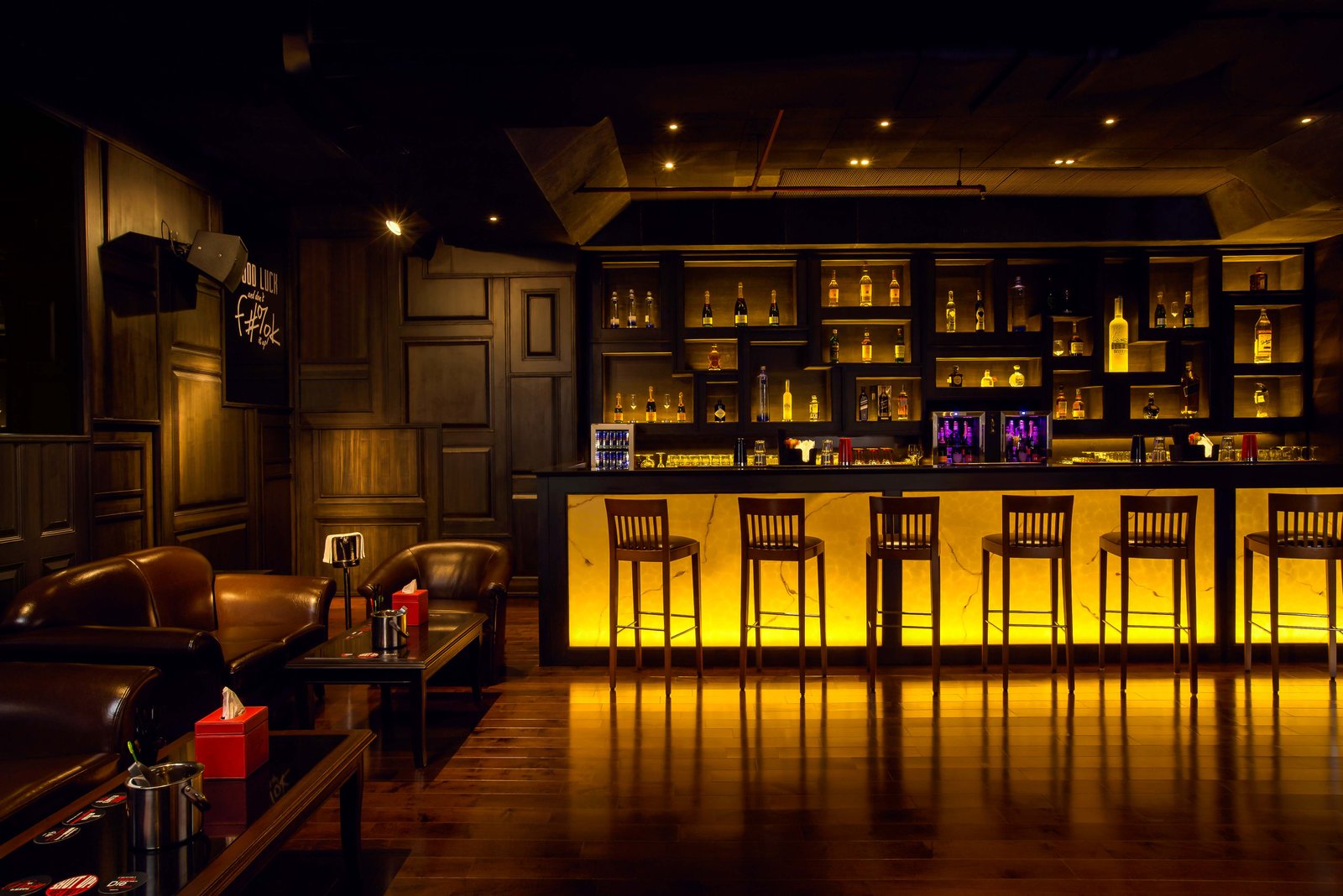 Kitty Su is known to host some of the best gigs in the city, hosting renowned artists playing music from versatile genres. It has an amazing dance floor with enough space to let loose and dance to groovy tunes as the music transits from one genre to another. Kitty Su boasts of an extensive champagne collection along with signature cocktails such as Paapi Apple, The Lalit Cocktail, Cold Chai and more.
Location: The Lalit Mumbai, Sahar Airport Road, Andheri East, Chakala, Mumbai
Cost for two: Rs 3000/-
Phone number: 022 33716069
Timings: 10:30 am – 3 am
Instagram: https://www.instagram.com/kittysuindia/
Mumbaikars Review: "Great place to party. It is pretty expensive to get a table here. We went on a Saturday night & It was quite a lively place to be. We had to pay cover charges too. Fortunately, Ana Lilia was the DJ that night and it totally made our night worth. She is too good. Loved it."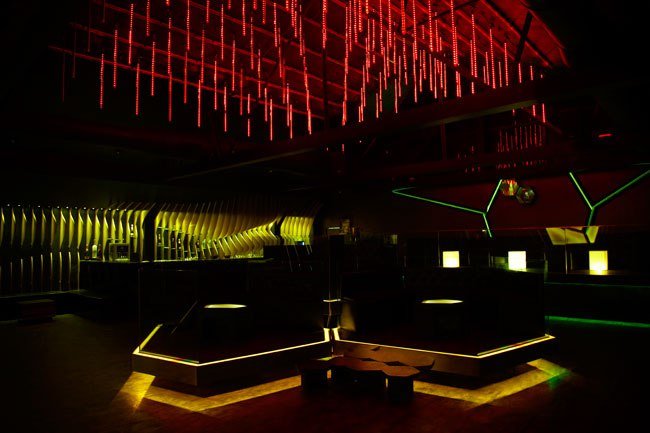 Re-makeover multiple times, Tryst is still one of the favorites and best club in Mumbai for youngsters. If you want to keep partying throughout the night and even post 3 am, then this is the place to be. It's a massive nightclub with a huge dance floor and great music by amazing DJs. The party kicks off at around 12 and goes way past 3 am. The LIIT here is smooth & strong and should keep you going for at least a few hours before you head home. A bit expensive but definitely worth it.
Location: 462, Senapati Bapat Marg, Lower Parel, Mumbai, Maharashtra 400013
Cost for two: Rs  2,500/-
Phone number: 022 66614366
Timings: 10:30 pm – 1:30 am
Mumbaikars Review: "Don't be fooled by its location, nestled between two restaurants inside the Phoenix Mills mall, is this very popular nightclub. It has gone through various name changes in the last 10 years before being christened Tryst and is now home to many party-goers. Once you step inside, it feels like an entirely different world with its bright glitzy interiors through the majority of the crowd appear to be teenagers. It tends to get very crowded so booking a table in advance is highly recommended."

Lord of the Drinks is located in Lower Parel. It is a fantastic place very happening and a huge bar
It's really big a place and the ambiance is LIT. The crowd is good and the parties over here are killer. There is a lot of variety in the drinks as well. A very happening place and you must visit it as soon as possible. Do have their amazing pizza and the risotto.
Location: Kamala Mills Compound, 3rd Floor, Trade View Building, next to gate 4, Senapati Bapat Marg, Lower Parel, Mumbai, Maharashtra 400013
Cost for two: Rs 1500/-
Phone number: 022 33951677
Timings: 12 noon – 1 am
Instagram: https://www.instagram.com/lordofthedrinksofficial/
Mumbaikars Review: "The longest Bar counter that I have witnessed..!! This Place is the epitome of the party & the lights..! Everything here was just so royal and comfortable. That big entrance, those comfortable dining tables, and an absolutely perfect seating arrangement. This place must be on your mind if you are looking for a party night that you will never forget.
The place has so many different kinds of seating arrangements based on the group size. They do have some areas where you can arrange the team parties as well. All the seating areas looked very comfortable. As the dusk grows lights fall and the ambiance gets more and more killer."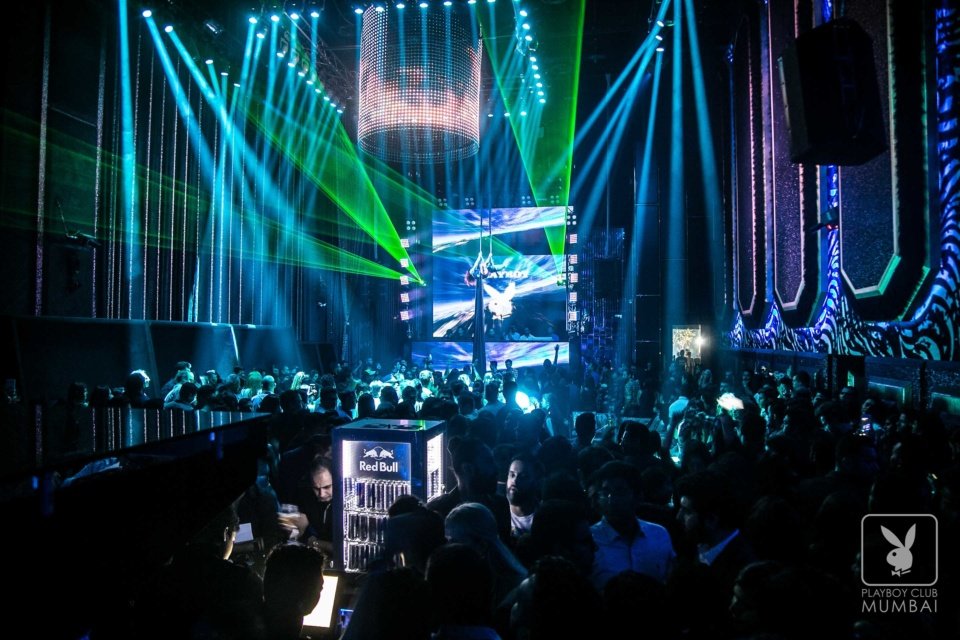 Champagne towers, Playboy bunnies, and gleaming disco lights: The signature Vegas nightclub brand took the center-stage of Mumbai nightlife when it opened in 2017. This was the first original Playboy club to open in India, and naturally, it attracted a huge crowd. The high-ceiling walls of the club and its magnetic charm will leave you spellbound.
The Playboy Club is an exclusive destination for all things swish and stylish. EDM music steps up the pace and you see an array of light work that blows your mind. Bunnies are around to help you and generally hang around. Good music, a huge dance floor, great sound system, amazing lighting, gobsmackingly delish finger foods, and a unique clubbing experience – it's all right here.
Location: Birla Centurion, Gate, 2, Pandurang Budhkar Marg, Century Mills, Worli, Mumbai, Maharashtra 400014
Cost for two: Rs 3,000/-
Phone number: +91 7053952687
Timings: 9 pm – 1.30 am
Instagram: https://www.instagram.com/playboyclubmumbai/
Mumbaikars Review: "Been here twice. Still is the most elegant and classy club of Mumbai. Its interiors are impeccable. The entrance itself brings out the Wow factor. The class of the crowd cannot be better. Overall perfect ambiance. The Dj's make sure that you groove to the beats and the music. The club truly gives a proper clubbing experience."

This grand 7,500 sq. feet nightclub housed in Atria Mall, Worli claims to be the city's hottest party destination.
Matahaari gets its name from renowned exotic Dutch dancer Mata Hari, which happens to serve as the theme for the club as well. The Worli venue offers a large selection of food along with some must-try classic cocktails to be enjoyed while bopping your head to the Bollywood music that is often played here. Although the spot attracts younger party-goers, you're in for a guaranteed good time.
Location: Level IV, Dr. Annie Besant Rd, Lotus Colony, Worli, Mumbai, Maharashtra 400018
Cost for two: Rs 3000/-
Phone number: +91 8452880008
Timings: 7:30 pm – 1:30 am
Mumbaikars Review: "This is one the places at the Top Level of The Atria Mall which is situated right opposite The Jaguar car showroom towards Worli. This is a really lively place with good music. Ideal for party animals! 😉 it's for a perfect Saturday night scene. I happen to visit it in the initial days of its opening. Though I liked the whole vibe of the place. It has enough room for you to dance around freely. The overall experience was quite good!! Wouldn't mind visiting again. 😀"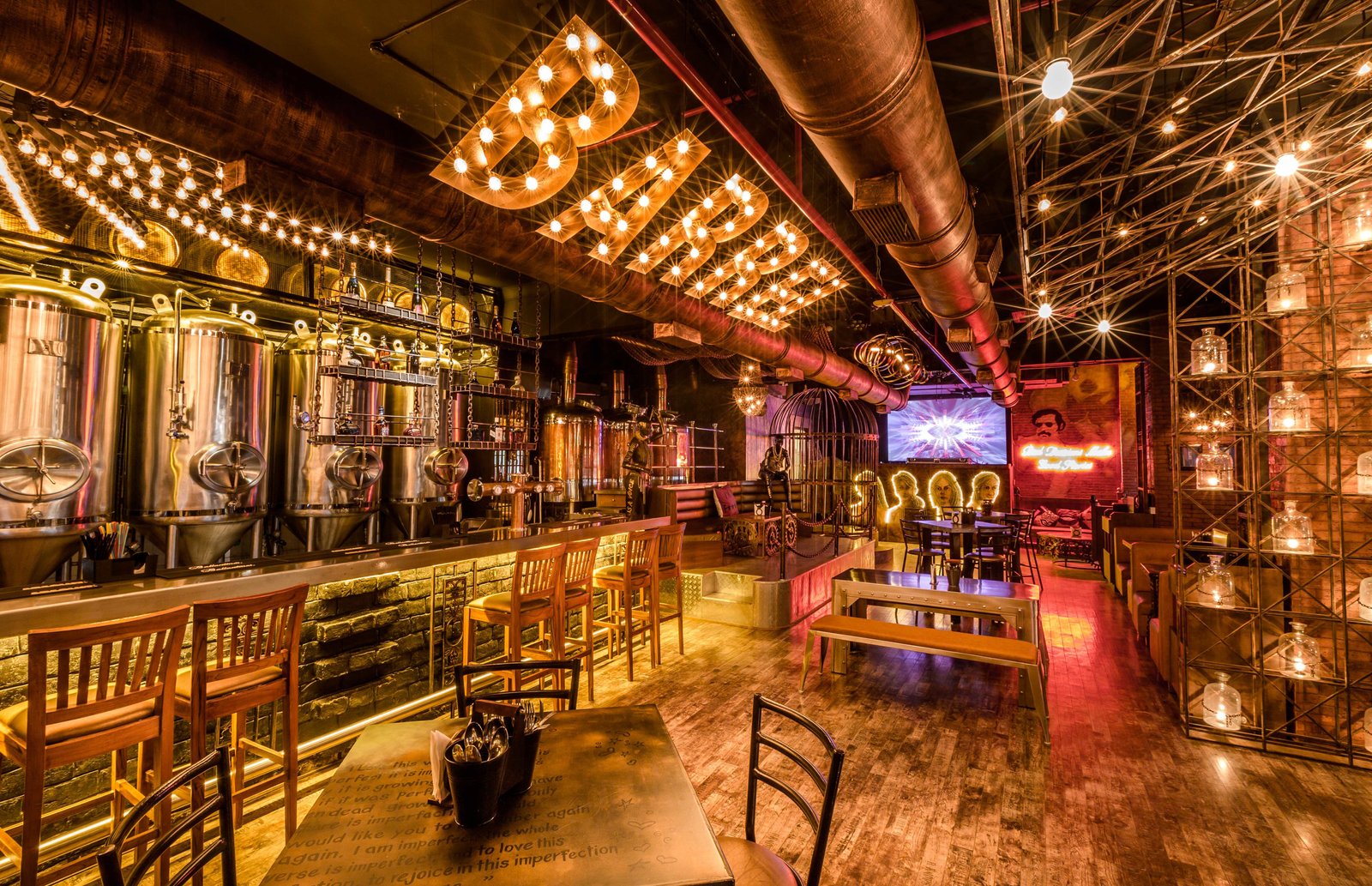 Barrel & Co, the place is as stylish as the name of the restaurant and throws in the most beautiful ambience that delights you in no time. The Italian, Continental, and North Indian delicacies, inspired by world cuisine are for the crowd who like eating at a luxurious setup and in the most lavish way. The well-sectioned bar that is full of beers and signature drinks that spoils you for choice and is definitely for the niche crowd who cannot resist good alcohol. The menu encompasses every specialty dish under the mentioned cuisines and does not burn a hole in your pocket.
Location: 2, New Link Rd, Industrial Area, Andheri West, Mumbai, Maharashtra 400047
Cost for two: Rs 1800/-
Phone number: 022 26364000
Timings: 6 pm – 1.30 pm
Instagram: https://www.instagram.com/experiencebarrel/
Mumbaikars Review: "Barrel & Co. Location at Andheri West Lokhandwala is worth everyone's visit!! This place is entertained by a good crowd with an eye dropping ambiance!! Walk-in and you will come to know.
The nightlife of this place is worth being. The DJ place some amazing tracks which can definitely drive you crazy."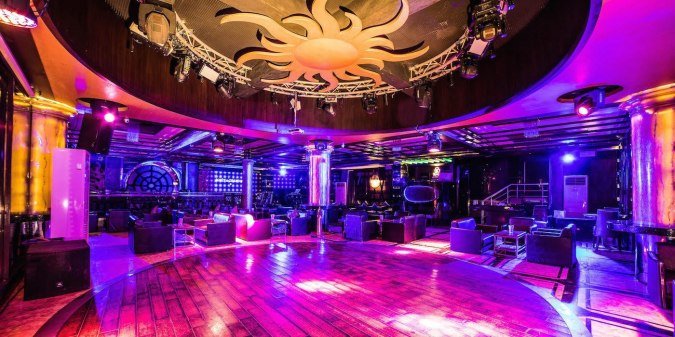 They have recently started an amazing gig scene here for all the live music lovers with a festival season known as rock n roll which is a Friday night live show which has some pretty awesome rock bands coming to play here. Glamourous dance venue offering state-of-the-art lighting and parties hosted by well-known DJs.
Location: Peninsula Grand Hotel Sakinaka Junction, Lokmanya Tilak Nagar, Andheri East, Mumbai, Maharashtra 400072
Cost for two: Rs 2100/-
Phone number: 022 61344389
Timings: 4.30 pm – 3 am
Instagram: https://www.instagram.com/cultmumbai/
Mumbaikars Review: "So, being a club with a proper dance floor you cannot expect much light. The place is dark with minimal light for you to not trip and fall. The DJ is amazing and the music is way too good. As it starts getting late, the volume starts increasing making you lose your mind to the amazing atmosphere. If you are someone who loves dancing, head straight here. Be it weekday or weekend, you will see this place flocking with people."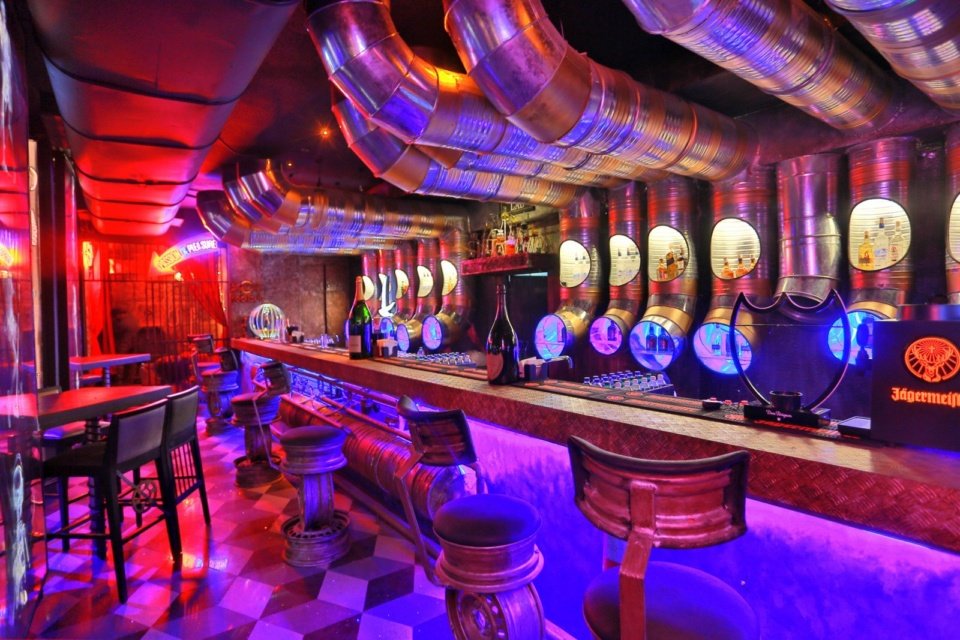 This place is just amazing! It has a beautiful ambiance with sofa seatings and round tables. There is a black jeep in the middle of the place which proves as a good prop for pictures. The music is pretty good but it gets all better after 12 am. Yeda Republic is one of the best places with an amazing decoration of the place. Ambiance and theme of the place is fantastic and attractive.
Location: Ramee Guest Line, 462 A.B. Nair Rd., Juhu, Mumbai, Maharashtra 400049
Cost for two: 2200/-
Phone number: 022 61736008
Timings: 7 pm – 3 am
Mumbaikars Review: "The Yeda Republic is such a beautiful place…The place is so happening with music…The ambiance is so good…it is all made best out of waste..this is a place for people who loves to dance..the food is very delicious..the exotic pizza was loaded full of cheese..the crunchy samosa was very yummy even the soya chili paneer was tasty..the cheesy corn nuggets were the started I loved the most and for the main course I had Dal Khichdi the Yeda Republics most recommended dish…For dessert, I had Paan Falooda and The Chocolate Hazelnut Fondant…And in drinks, I had Safe Sex On the Beach and Chatpata…The place is very nice and the food is very delicious.."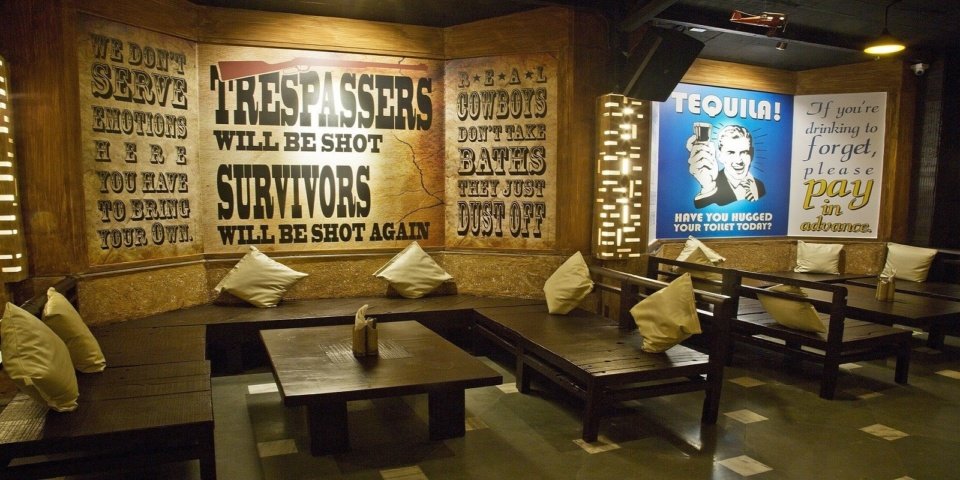 R adda has a nice and dim ambiance perfect location for partying. This nightclub in Mumbai is truly amazing and the Dj is known to play good Bollywood songs and mixes. The sitting arrangement is very decent as there is a different arrangement for couples and groups and the place is always filled with lovely people.
Location: 3, AB Nair Rd, Juhu, Mumbai, Maharashtra 400049
Cost for two: Rs 1200/-
Phone number: +91 8424961982
Timings: 7 pm – 3 am
Instagram: https://www.instagram.com/radda.mumbai/
Mumbaikars Review: "Saturday nights are party nights. And this place has its own aura that satisfies everyone. If you love to party then what are you waiting for! Come here with your bunch of favorites and unleash the music with some yummy grabs for your tummy. Drink till you last. The music here is best of all. Just make sure you arrive here a bit early around 9-10 else it gets difficult to grab a seat."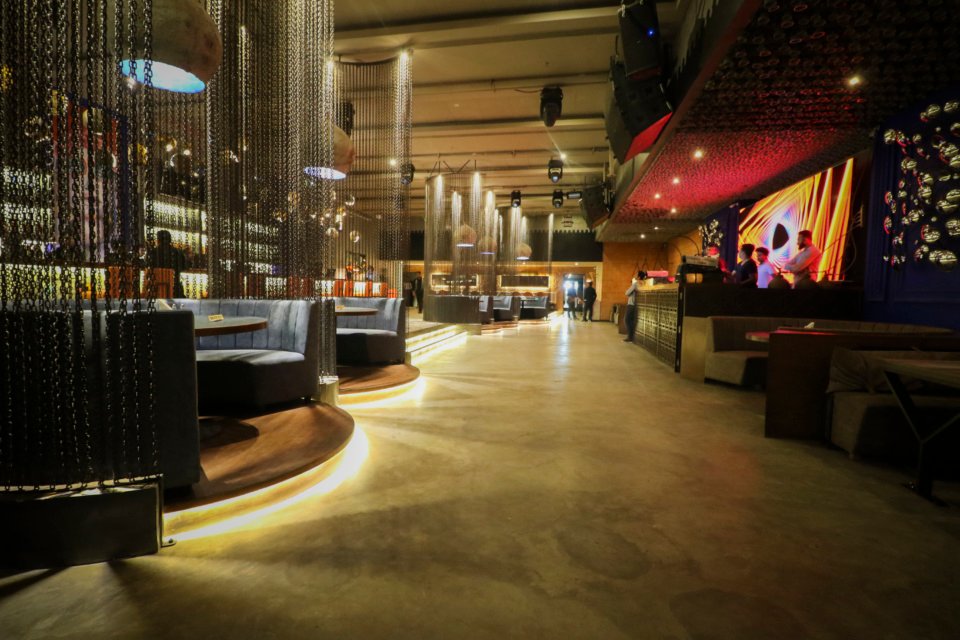 DROP is a high energy nightclub in Mumbai with unique boho-chic style art that reflects urban city cultures, coast to coast. With its vast seating and comfortable atmosphere, Drop is surely a place suited for unwinding, parties and late-night soiree. Equipped with a full bar and specialty chef, Drop hits both sweet spots.
Location: No.G1/B, Krystal Building, Below Hakkasan, Waterfield Road, Bandra West, Mumbai, Maharashtra 400050
Cost for two: Rs 1200/-
Phone number: 022 42296000
Timings: 10 pm – 1.30 pm
Mumbaikars Review: "This place was my first experience of a night club and I was very much surprised and happy at the same time as I did not expect it to be so good.
It has a huge seating area with a huge bar counter. Usually, I get to hear that night clubs are generally filled with a cheap crowd but this place definitely not one of those.
it was quite classy with an amazing choice of Dj. Food and drinks were available at quite a reasonable price. Nice experience."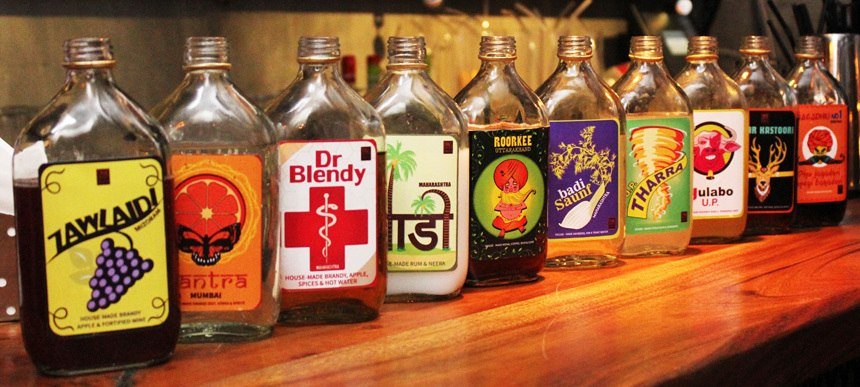 True Tramm Trunk is a well know club joint in the city. TTT is known for it's beautiful and cozy ambiance along with some great music. The outside seating is really nice especially when it's breezy. Talking about the interiors, the place is really well done and has a very lively and quirky vibe. The place is lit with small bulbs and has a huge bar area. The club consists of a couple of sections and a great seating area. Great music and perfect lightings turn your dance mode on undoubtedly.
Location: First Floor, Juhu Vaishali Shopping Complex, VL Mehta Road, J.V.P.D. Scheme, Next To Options Showroom, Juhu, Yamuna Nagar, Nehru Nagar, Airport Area, Juhu, Mumbai, Maharashtra 400049
Cost for two: Rs 1700/-
Phone number: +91 7738993360
Timings: 6.30 pm – 1.30 am
Instagram: https://www.instagram.com/truetrammtrunk/
Mumbaikars Review: "A place worth visiting…went there last night with my friends…and oh so good vibes does this place has… interiors are great but the best part is terrace area…with cold breeze…and live music and guitars and lights… nothing else could make such a great ambiance…the guitarist was awesome!!! We had a couple of beers and tried veg cutlets with mint chutney!!! Bingo!!!! Is a place so good with delicious meals… could there be any better combo??? Hurry up…visit true tramm trunk now now now!!! And take me along too😅😅🤭"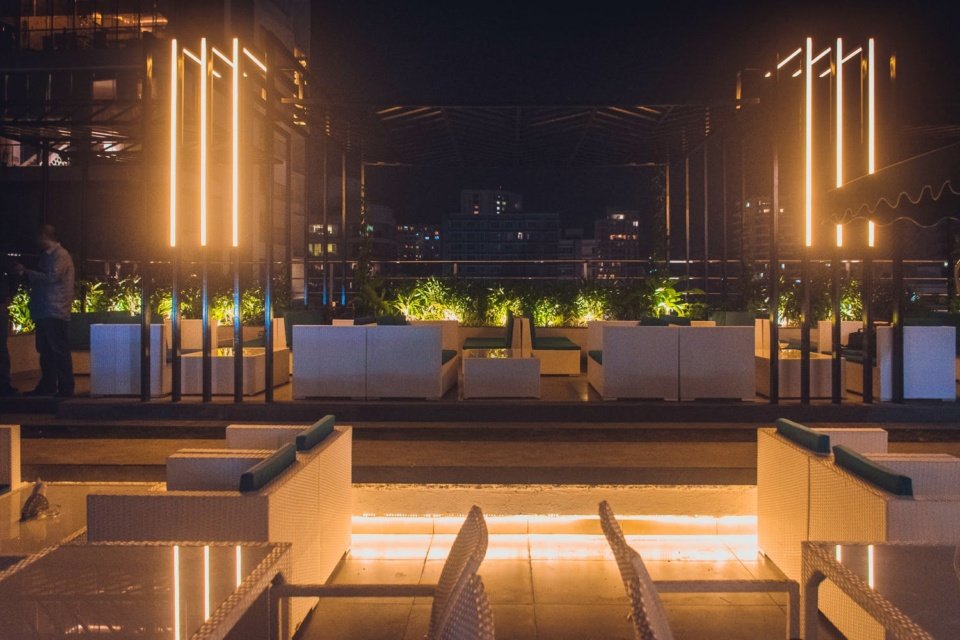 Vortex is one of the typically modern nightclubs in Mumbai and offers an array of drinks, and spirits to choose from. Besides great food and amazing drinks, Vortex also provides a quirky ambiance with a beautiful outdoor seating area which makes the whole experience worthwhile. The additional feature is the DJ nights hosted there which makes everyone groove and move.
Location: Crystal Shoppers Paradise, 498, Off Link Road, Junction of 24th and 33rd Road, Bandra West, Mumbai, Maharashtra 400050
Cost for two: Rs 1800/-
Phone number: +91 9152009603
Timings: 7 am – 1.30 am
Instagram: https://www.instagram.com/vortexbandra/
Mumbaikars Review: "Well, I was there the last night, hands down I want to mention that the DJ(that small kid looking one-no offense :p) is the best in town, after a long long time I heard something different and new. He definitely was with the people and what a great combination of Eng and Hindi music. I still remember how he mixed up "Faded" with some Ganpati Dhol beats, crazy shit!
Kudos to the DJ"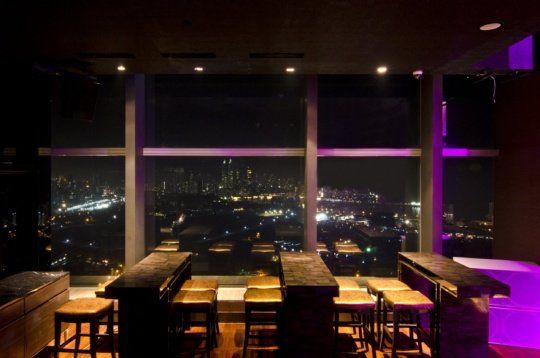 XXO is one of the best nightclubs in South Mumbai for small groups. It is not a huge club but that doesn't make it any less attractive for all the party animals in the city.
The main attraction over here is their theme parties and special events. XXO is known for such "lit" parties and events.
Many International DJs perform at XXO from time to time. The music played here is a brilliant mixture of International and Bollywood songs that make you want to put on your dance shoes.
Location: The St. Regis, Senapati Bapat Marg, Lower Parel, Mumbai
Cost for Two: Rs. 5,000/-
Timing: 7 pm to 3 am
Mumbaikars Review: "I really loved ambiance and music and staff……. Especially staff is very good, polite, very professional… ambiance And very helpful and good quality sound and ambiance are amazing……..really enjoyed n I want to recommend this to my all friends……. Perfect place for a party…"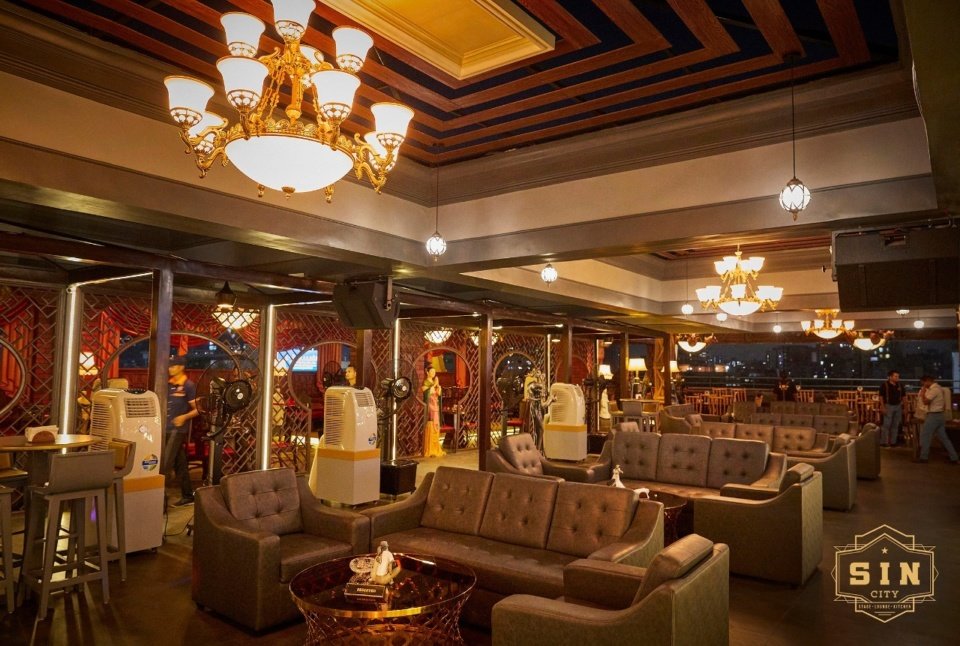 Sin City is a very beautiful and big place with great interiors. Photogenic people who are in need for a good picture can definitely click amazing pictures at this club. Sin city is one of the most beautiful nightclubs in Mumbai.
Food is brilliant and it just makes you drool over it. The collection of songs and the atmosphere in the club is just splendid. Sin City is full of positive vibes. The Dance floor is good enough to let yourself lose in the moment. Visit this newly opened gem soon!!
Location: 5th Floor, Crystal Point Mall, Andheri Lokhandwala, Andheri West, Mumbai
Cost for Two: Rs 2000/-
Timing:  7pm – 1am
Instagram: https://www.instagram.com/sincityindia/
Mumbaikars Review: "Sin City is the latest party place in Andheri, occupying a huge space inside Crystal Point Mall, having a rooftop, open space, fanned out, with a beautiful bar staged right in between the entire place. There's also a separate room for private parties. They also provide buffet and live bands play here on a particular weekday.
The ambiance is to die for, a perfect spot for romantic dinner giving the dim lit environment.
The service can be much quicker, although the staff is sweet and courteous."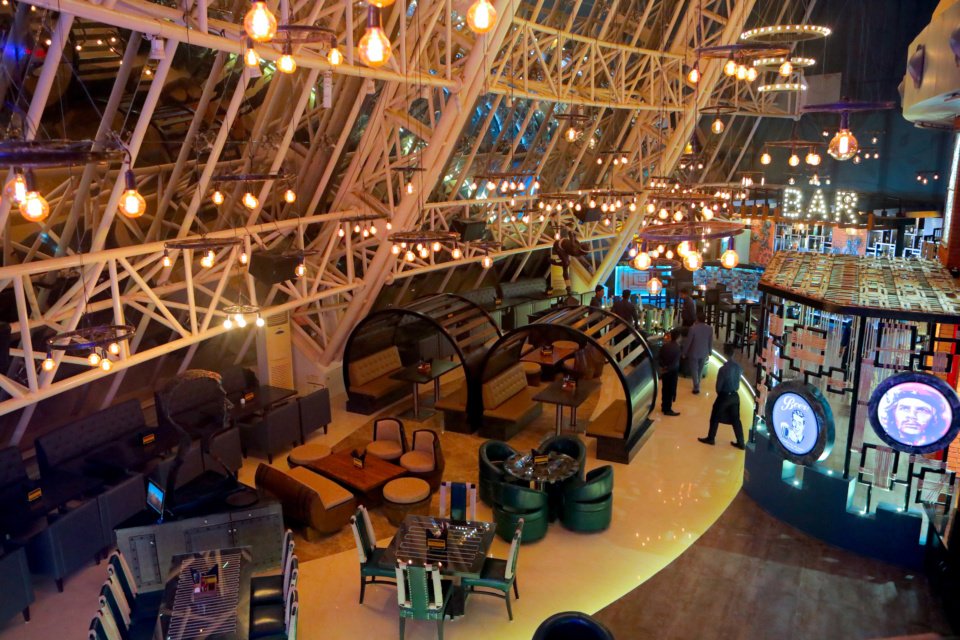 YOU ARE GOING TO LOVE THE AMBIENCE!!!
The Stadium Bar has one of the best ambiance when it comes to nightclubs in Mumbai. Had to mention this at the start because The Stadium Bar has a mind-blowing ambiance and it'll actually make you feel the vibe and set you in a splendid mood.
From the Quirky Tissue Stand to the Wall Graffiti everything about the place was amazing. The music sets the tone for a crazy and trippy time and makes you forget about everything else and just live in the moment.
Location: 3rd Floor, DLH Park, Swami Vivekanand Road, Sunder Nagar, Goregaon West, Mumbai
Cost for Two: 1,850/-
Timing: 6pm – 1:30am
Instagram: https://www.instagram.com/tsbmumbai/
Mumbaikars Review: "One of the best places to hang out and chill with your friends. The stadium bar has the best variety of drinks and food menu. It is located in Goregaon. And has the best choice of soundtrack and food."
Barrel Mansions interiors are impeccable, it is one of the best nightclubs in Mumbai. The entrance to the club itself brings out the Wow factor. The Designing of this place has been done to impress the viewers and leave them awestruck.
Many Mumbaikars recommend this place for the ambiance and the music they play. The atmosphere in the club is just amazing and it's lit on the weekends. Generally, both Indian, as well as International music, is played at the club.
If you love clubbing, you must go to the Barrel Mansion at least once.
Location: Ground Floor, Sahara Star Hotel, Western Express Highway, Near Domestic Airport, Vile Parle East, Mumbai
Cost for Two: Rs 3,000/-
Timing: 7pm – 1:30am
Mumbaikars Review: "Entering this nightclub in Mumbai truly feels like entering a mansion, standing true to its name it has one of the best interiors I've seen in the clubs of Bombay. Only if this was in Bandra, this would definitely be my regular place. We went here on a weekday after work but I'm sure this is pretty packed during weekends. They also have a kickass dance floor.
The menu is pretty decent. Got many options to choose from and they offer multi-cuisine. We called for a few basic cocktails and they were made really well. Loved the flavored LIT, not something you'd find everywhere"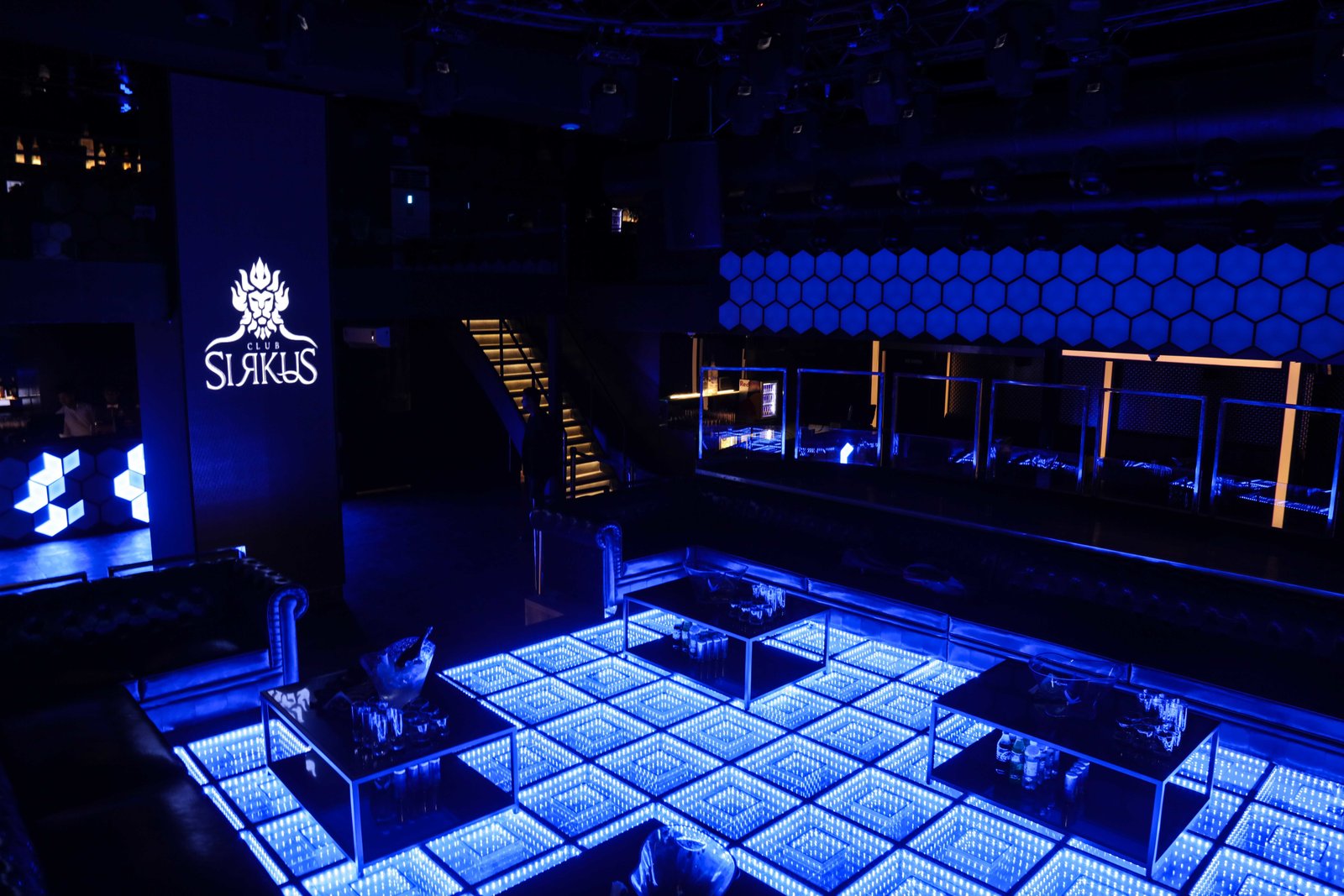 Club Sirkus is on the expensive side of nightclubs in Mumbai. It is a great place to spot celebrities in the city. Club Sirkus is popular among Page 3 crowd of the B-town.
It is one of the best nightclubs in Mumbai. Club Sirkus is spread over a vast space which consists of a spacious dance floor and a VIP area.
Club Sirkus is known for its Bollywood music that makes your body groove. You should note the fact that Club Sirkus is only open from Wednesday to Saturday and you'll need to pay an entry fee at the club.
Location: Hotel Sahara Star, Opposite Domestic Airport, Vile Parle East, Mumbai
Cost for Two: Rs 3,000/-
Timing: 10:30pm – 1:30am
Instagram: https://www.instagram.com/clubsirkus/
Mumbaikars Review: "This place is a hardcore party place. The crowd is kickass. I had been here on a Friday night when DJ Chetas was playing music and trust me, the place was beyond awesome. He set the tempo so high that we couldn't stop dancing. I don't remember what I ate or drank but I can never forget the dance. Go here for dancing, for having fun."
Mumbai Coworking's list of the best nightclubs in Mumbai has it all, from small & cozy bars to big booming clubs. We suggest you go to these places to make the most out of your night. Go on and drink your sorrows away and lose yourself.
Did we miss out on any happening clubs in the city?
Tell us about your favorite nightclubs in Mumbai in the comments section below.