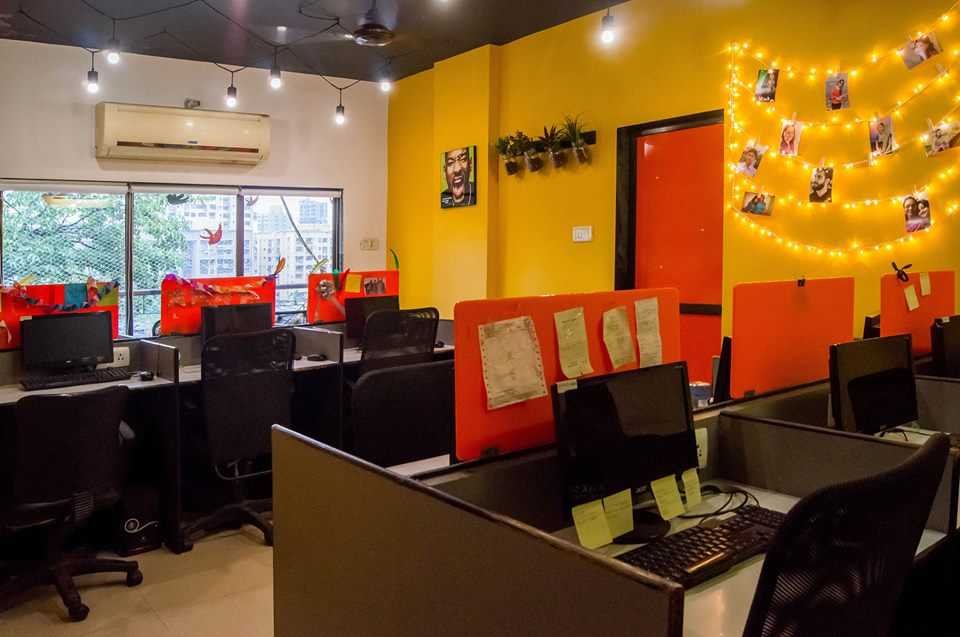 So, you're ready to start your business and are on the hunt for an office space in Mumbai. You've got a million questions on your mind. Where do you go? What do you look for? Where do you start? How do you know what's the best option for you? And these are just a few of the questions.
But the biggest question on your mind when trying to rent an office space is probably – should you opt for a private commercial office space or a shared office space in Mumbai? Let's find out. I'm going to list out a few differences between the two so you can decide for yourself.
Private office spaces in Mumbai:
So you've set out with a plan to rent a private office space for your business. Let's see what your options are.
Commercial office spaces are available everywhere, but you need to be extremely picky and find one that suits your personal preferences. So if you're in Goregaon and are looking for a space, you might even end up going as far as Ghatkopar in search of one. Why? Because there are a bunch of factors to be taken into consideration such as the location, accessibility, pricing, etc. Then there's also the fact that you need to actually like the place and if you'd be willing to make it there every morning.
But the biggest issue we're going to talk about is the pricing as here are a few samples of the current prices in Mumbai:
IT park: 7200 sq. ft., for Rs. 4 lacs. What you get with it is 175 workstations, 3 cabins, 2 meeting rooms, and a training room. Let's be honest, you're a bootstrapped startup. You don't have 4 lacs, or 175 employees.
Andheri West: 1000 sqft., Rs. 70,000. Fully furnished with 2 cabins and 2 washrooms and a parking.
Andheri East: 16,630 sqft., around Rs. 18 lacs. Is it furnished? Yes. But imagine traveling from let's say, Goregaon to Andheri East everyday and paying a bomb for it after you've already spent so much on rent.
Now let's move on to another area.
Mulund West: 1100 sqft., approximately, Rs. 60,000. Furnished, yes. 15 workstations, 2 cabins, a conference room, and washroom. Oh, and you get reserved parking too. This does actually sound feasible. The price is almost the same as a coworking space would cost if you book a room, it's going to be private, so where's the catch?
When you book a commercial office space, you're going to have to go through a broker. And as if paying the rent isn't enough, you have to pay the broker too. If the place is furnished then that's one thing crossed off your list. If not, good luck. A huge amount to be paid as a security deposit is also a given with these spaces. Before you book the office space, you also need to be sure that you're ready for this kind of commitment as private offices like these cannot be rented on a per month basis.
In addition, you need to start paying bills too. Electricity bill, water bill, gas, stock up the pantry, fixtures around the office, deal with plumbing issues, phone bills, and these are just off the top of my mind.
There are no facilities offered to you apart from some features such as a reserved parking space mentioned beforehand. As this is your personal office, everything has to be taken care of by you.
Shared office space in Mumbai:
A shared office space, or a coworking space, is comparatively cheaper. Shared office space in Mumbai come at a fraction of the cost of a commercial office space. The pricing go as low as Rs 3,000 in some places and can go up to Rs.10,000 or more in others. What's cool about shared working spaces in Mumbai is that they come with a long list of facilities at such low prices.
One of the features of a shared office in Mumbai is flexibility. You can book these places on a weekly basis to try them out or even get a daily pass. While most people opt for monthly seats, some that are more confident and looking for a space to grow would opt for quarterly, half-yearly or even annual bookings.
Daily cleaning services – You need not worry about cleaning your office space on your own. Your desk will always be clean before you walk in every morning
High speed internet – Whether you need a wired connection or wifi, coworking spaces have both options available for you to choose.
Immediate tech support – If you're facing technical issues with your laptop or desktop, some offices also have tech support present to ensure you don't waste any productive hours.
Spacious desks – Every member of the

shared office space

 community gets their own space along with ample storage space to keep your belongings.
Unlimited tea/coffee – An unspoken rule of every shared office space is to provide you with free tea and coffee throughout the day to keep you refreshed.
Quirky interiors – Shared office space in Mumbai have beautifully decorated interiors to give you a motivational boost every morning you walk in.
This is just a generalized list of basic facilities provided by shared offices in Mumbai. Every shared office space has its own unique feature that they offer.
Apart from these, coworking spaces are also easy to access. They're based in locations that are not difficult to get to. Near a bus stop or metro, or close to a train station, they make public transport convenient.
I hope the above listed differences help you make the best choice for your startup business.
If you're looking for a shared office space in Andheri, MumbaiCoworking has all the above facilities and much more. MumbaiCoworking offers a unique feature that no other shared working space in Mumbai does – free evening snacks! Every evening, fixed seat owners get  snacks on the house.
If you'd like to take a tour of the place, give us a call at +91 922 221 3191 or email us at buzz@mumbaicoworking.com now.