Mumbai, popularly known as Bombay (that's how you would hear it at the airport) is a city of dreams for many. From being a hub of Bollywood industry to having a little bit of history on its side, Mumbai is a city full of variations and surely not to be missed. Imagine missing a city which has the world's costliest houses and also the world's largest slum – all in 'the financial capital of India' which has something for everyone, from kids to adults.

Here are few places to visit in Mumbai which can leave you spellbound:
1. Gateway of India

The Gateway of India is an arch monument built during the 20th century in Mumbai. The monument was erected to commemorate the landing of King George V and Queen Mary at Apollo Bunder on their visit to India in 1911. This architectural marvel has a beautiful view of the Arabian Sea and one can choose to get a boat ride to take a ride in the sea. Maybe feel how King George V and Queen Mary felt when would have seen this beautiful welcome for them!
Address: Apollo Bandar, Colaba, Mumbai, 400001.
Nearest Station: Churchgate.
2. Chhatrapati Shivaji Terminus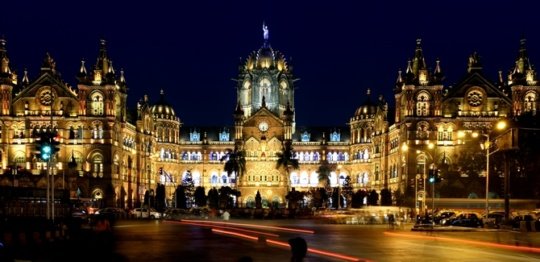 Chhatrapati Shivaji Maharaj Terminus formerly known as Victoria Terminus is a historic railway station and a UNESCO World Heritage Site in Mumbai which serves as the headquarters of the Central Railways. It is an outstanding example of the late 19th century designs, CST is associated with the city of Mumbai since time immemorial.
The Chhatrapati Shivaji Terminus has been a popular location for many Bollywood movies. C.I.D. and Slumdog Millionaire are the noted ones. Nonetheless, the Railway Station maintains a museum and several paintings that dilate the colonial era.
Address: Chhatrapati Shivaji Terminus Area, Fort, Mumbai, 400001.
3. Haji Ali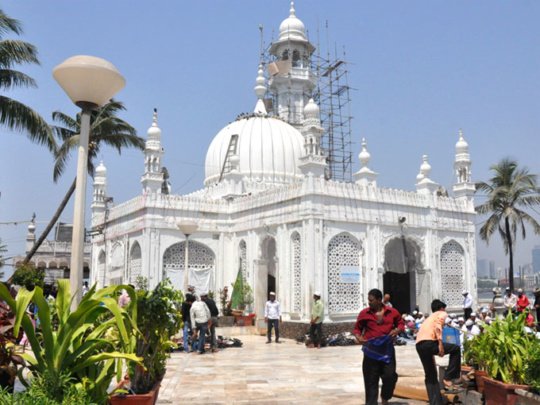 The Haji Ali Dargah is a mosque and dargah located on an islet off the coast of Worli in the southern part of Mumbai. Near the heart of the city proper, the dargah is one of the most recognizable landmarks of Mumbai.
This stunning white-colored dargah attracts about 10-15 thousand people daily. God lovers from all over the world, irrespective of caste, creed, and religion visit the dargah to offer their prayers and get their wishes fulfilled by the blessings of the revered Saint.
Address: Dargah Rd, Haji Ali, Mumbai
Nearest Station: Mahalaxmi
4. Marine Drive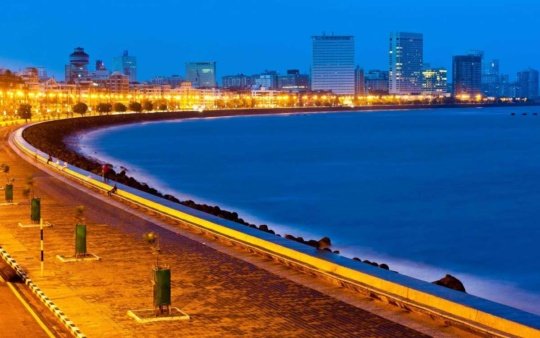 If there is a person in you who loves the ocean and then this peaceful place is for you. Mumbai's Marine Drive yet again a wonderful site displaying the shoreline of Mumbai and the city around it. Covered with basalt rocks in the start of the sea it is also termed as the 'Queen's Neck less'
Marine Drive is also one of the posh areas and houses many well – known personalities of India including business tycoons and Bollywood actors. The real estate value of Marine Drive is considered as one of the highest in India and ranks fourth when compared to the world statistics. One of the most expensive homes in the world, the Antilia, belonging to the businessman Mukesh Ambani, chairman of Reliance Industries, is located here.
Address: Marine Drive Jogging Track, Chowpatty, Mumbai.
Nearest Station: Churchgate
5. Prince of Wales Museum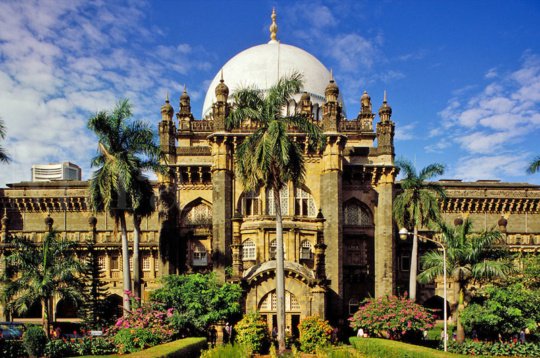 The Chhatrapati Shivaji Maharaj Vastu Sangrahalaya, abbreviated CSMVS and formerly named the Prince of Wales Museum of Western India, is the main museum in Mumbai.
This building is listed as a Grade I Heritage Building and has been awarded the '2010 UNESCO Asia – Pacific Heritage Award' for Cultural Heritage Conservation. It has been awarded first place for Heritage Building Maintenance by the Indian Heritage Society.
The Museum offers a perfect leisure day out for all its visitors where you can engage with a world-class art collection and participate in fun-n-learn activities.
Address: 159-161, Mahatma Gandhi Road, Fort, Mumbai, 400032
Nearest Station: Churchgate
6. Sanjay Gandhi National Park
Amidst the concrete jungle, Mumbai's Sanjay Gandhi National Park is a place to visit nature at its best. From the amazing safaris to history inside it you cannot miss this place.
It is notable as one of the major national parks existing within a metropolis limit and is one of the most visited parks in the world.
The rich flora and fauna of Sanjay Gandhi National Park attract more than 2 million visitors every year. Tourists also enjoy visiting the 2400-year-old Kanheri caves sculpted out of the rocky cliffs which lie within the park.
Address: Mukhaylovka, Borivali East, Mumbai 400066
Nearest Station: Borivali
7. Bandra Worli Sea Link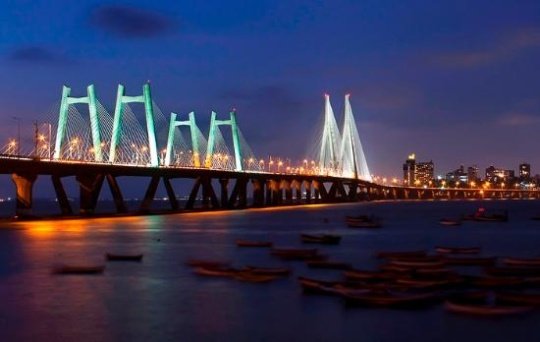 The Bandra–Worli Sea Link, officially called Rajiv Gandhi Sea Link, is a cable-stayed bridge with pre-stressed concrete-steel viaducts on either side that links Bandra in the Western Suburbs of Mumbai with Worli in South Mumbai.
Spanning across the arc of Mumbai's coastline, this sea link is a civil engineering wonder that reflects the modern infrastructure of the city of Mumbai.
Address: Mumbai 400030
Nearest Station: Bandra
P.S: There are only four wheelers allowed on this bridge.
8. Bandra Bandstand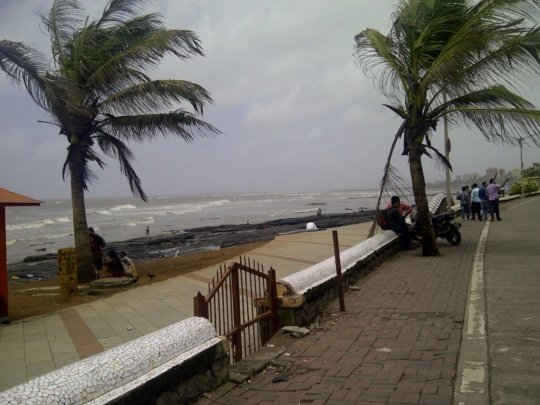 The bandstand is a 1.2 kilometer long walkway along the sea on the western coast of Mumbai, India in the neighborhood of Bandra. It is simultaneously a popular hangout spot, a jogging track, and a park. It is also the same place where Dimple Kapadia was proposed by Late. Rajesh Khanna. Bandstand also where 'Maanat' is situated which is home to the 'King of Bollywood – Shah Rukh Khan'.
Towards the Land's End side of the promenade is an amphitheater. It serves as a venue for the Mumbai Festival, Celebrates Bandra and other events including concerts, classical dance and other performances. The 'Artist's Court' is another performance venue built into the promenade that witnesses public Jam sessions on Sundays.
Address: Bandstand Promenade, Ranwar, Bandra West, Mumbai, 400050.
Nearest Station: Bandra.
9. Nehru Science Centre
Nehru Science Center is the largest interactive science center in India located in Worli. The center is named after India's first Prime Minister, Jawaharlal Nehru.
If science and technology interests you, this is the place you should be at!
Address: Dr. E.Moses Road, Worli, Mumbai 400 018.
Nearest Station: Churchgate
10. Crawford Market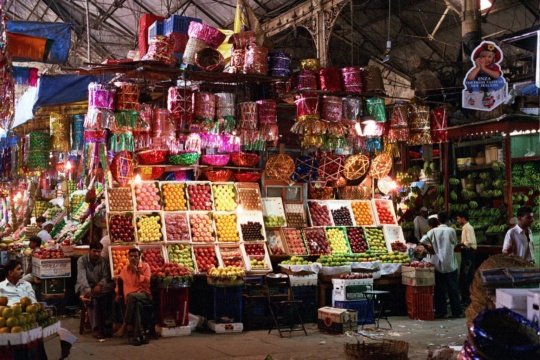 Mahatma JyotibaPhuleMandi, (formerly Crawford Market) is one of South Mumbai's most famous markets.
This market is mostly closed on Sundays. So if you are planning to do shopping in and around that area, avoid Sundays as very few shops would be open. On other days, it's open from 11:00 am to 8:00 pm.
Address: Dhobi Talao, Chhatrapati Shivaji Terminus Area, Fort, Mumbai, 400001
Nearest Station: CST
Mumbai is waiting for you to be explored!