With many new businesses popping up in every corner of the country, office spaces are in huge demand. With the office space rent taking up most of your resources, it makes you think of how to build an office space in budget. Being experienced in building an office space within a budget, here are some tips you could use to build an office space under 1 lac:
Office supplies can be pricey. Taking inspiration from Pinterest and Youtubers, DIY projects are a great way to save money. Get your hands dirty and build your own quirky decor pieces. For displaying art, quotes, or pictures, etc., there are a number of things you can use apart from buying photo frames. A simple way to hang inspirational quotes and pictures is using clipboards. You can also recycle objects, purchase cheap old wooden frames and refurbish them. Another example of how to build an office space in budget is using fairy lights to hang up images/team pictures as shown below.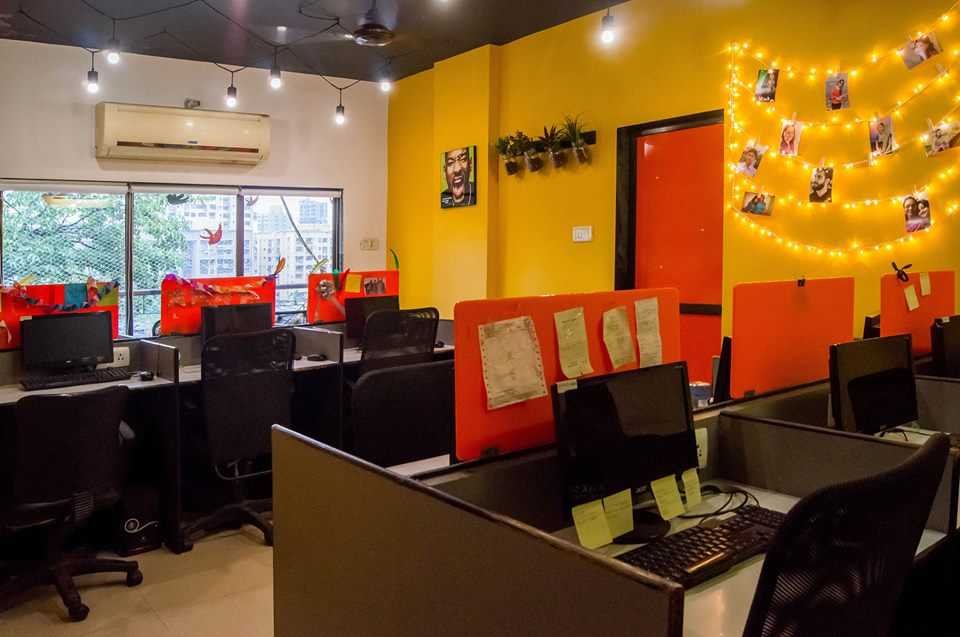 Instead of buying expensive art, look online for the perfect pictures you'd like to see in your workspace and print them out. This way, you can avoid commitment too. At some point if you're unsatisfied or tired of the pictures, you can simply print out a new one and switch them.
For other decor around the office, or furniture, search for second-hand material. Wooden chairs and desks can be revamped and modernized to use in your new-age workspace for an elegant feel.
Another method of how to build an office space in budget is to loop in a budding designer. They don't charge as much as the established interior designers, but their work is just as amazing. In exchange for the wonderful services provided in limited funds, you can also promote them extensively on your social media. Word of mouth also goes a long way. Their decor would help building an office space that makes you want to go to work. The exposure you provide them will help them in turn. In fact, a good artist deserves the recognition for the hard work they put in.
If you're wondering about how to build an office space with beautiful wall designs, simply look for affordable wallpapers. Wallpapers can be found in any local shops. If you like a graffiti or painting you see, click a picture and have your designer paint it on your walls. You customize the office down to details like your mouse pad. Make your own mouse pads with resources available at hand using online references. One of your new best friends now includes spray paint. Old glass objects, vases, boring office supplies, or anything you'd like to remodel can be done via spray paint.
A simple alternative to renting/buying a huge private office for a big team is to rent an appropriate one and optimize the available space to its fullest. In a place where you think you can fit in 10 seats, go for 12, maybe even 13. Optimizing space is not equal to compromising on comfort. Desk dividers take up a great deal of space when building an office space. Avoid them when making desks for groups of people. This makes the place more spacious and open, and feels more communication-friendly. Take a look at the image below: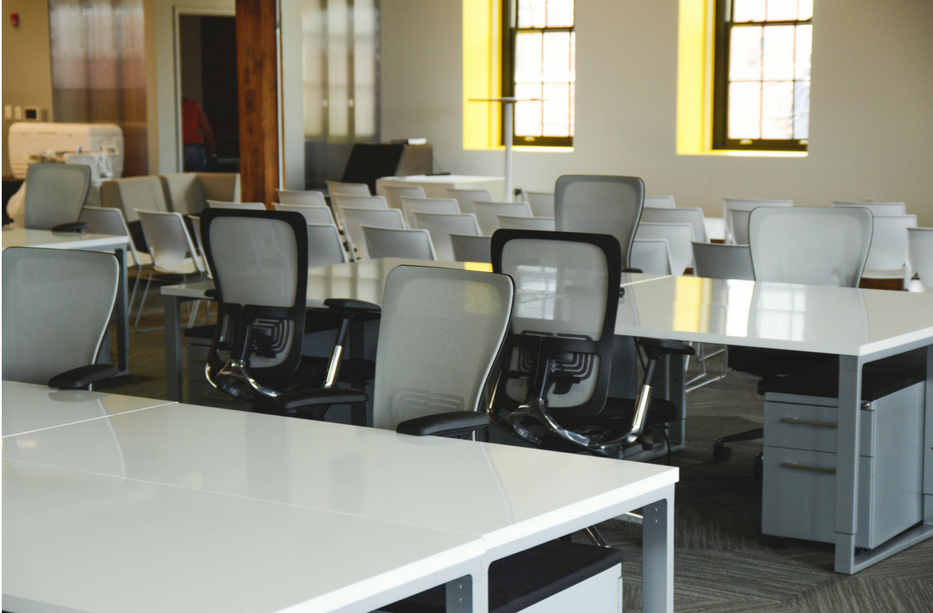 We hope these tips on how to build an office space in budget help you achieve your office goals.
Why spend 1 Lac on building an office? Smart business owners, including Snapdeal, are switching to coworking spaces instead of building an office space. Get your own office space for as little as Rs. 5,000 per month. For a free tour of a quirky coworking space with a private terrace lounge, visit mumbaicoworking.com or call +91 922 221 3191 now!