Christmas is around the corner and festivity is in the air. If you are wondering where to soak in the festive spirit during Christmas, then you have come to the right place. We have curated some of the best places for
Christmas in Mumbai
218 for you. Check out the ones that interest and enjoy the festivities. Merry Christmas!
Here are ways that you can celebrate your Christmas in Mumbai 2018:
Saint John's Church, Colaba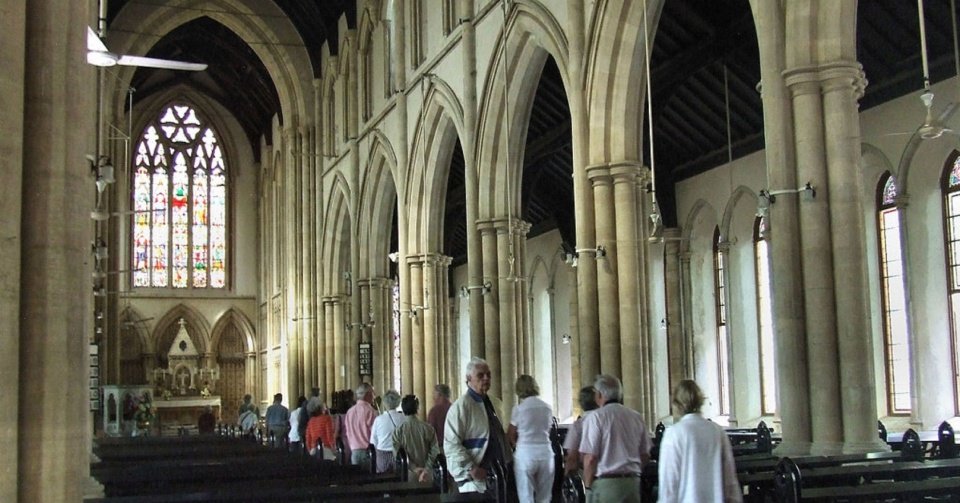 Located in Duxbury Lane near Navy Nagar, Colaba, Saint John's Church is also known as the Afghan Church. It is named to commemorate those army men who laid down their lives in the Afghan wars. The Church came up sometime in 1858 built in Gothic style with local Kurla stone. It has beautiful piers, arches and dressings made of stone from Porbandar. The roof is 60 feet high, and it is made of varnished teak wood. The tall towers also served as a landmark for sailors in those days.
Address: Afghan Church, Duxbury Lane, Near Navy Nagar, Colaba
Phone: 022-2202 0420
Holy Name Cathedral, Colaba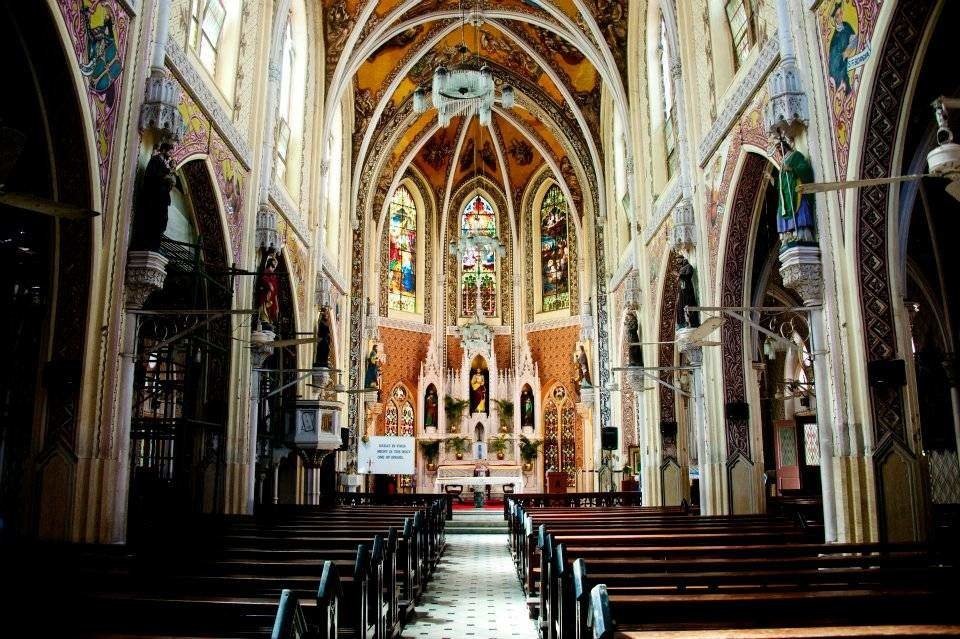 The Holy Name Cathedral was completed in 1905 and has retained its English style architecture to this day. There are two towers with belfries and octagonal spires that endow the Church and that give a charming period look. The cross rises to 130 feet, and it is a landmark for Colaba. The interiors are even more impressive with a life-size statue of Jesus gracing the main marble altar. The beautiful stained glass complete the spiritual atmosphere of the place.
Address: Holy Name Cathedral, 19 Nathalal Parekh Marg/Wodehouse Road (opposite the YMCA), Colaba
Phone: 022-2202 0121
St Thomas Cathedral, Fort
You cannot miss the impressive St Thomas Cathedral in Bombay Green in Fort area. This 300-year-old church is the first Anglican Church in the city. The nearby Churchgate was named after this Church. The Church became a cathedral in July 1837 and is a UNESCO heritage site as well. It was part of the settlement of the East India Company back in the 1700s.
Address: Veer Nariman Road (near Horniman Circle Gardens and Flora Fountain), Fort.
Phone: (22) 2202 4482.
Gloria Church, Byculla
The Gloria Church came up around 1913, and it is the oldest Roman Catholic Church in Mumbai. The present-day church owes its origins to the De Souza e Lima family who built a Franciscan church on Mazgaon Hill. However, it was demolished in 1911. This church exemplifies the finest in English Gothic Revival architecture and is worth a visit. It has also been filmed many times.
Address: Gloria Church, Sant Savata Marg, Byculla
Phone: 022-2372 6630
St Andrew's Church, Bandra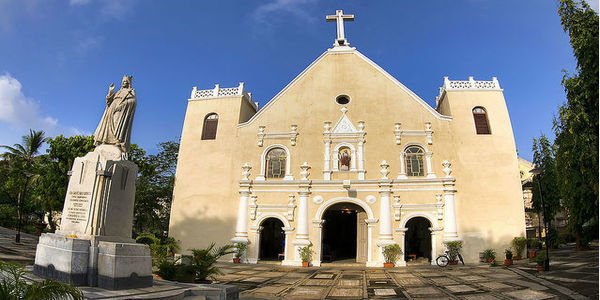 The Portuguese Jesuits built this church back in 1575 when Salcette was under Portuguese rule. A huge altar going right up to the roof, the statues of Our Lady, St. Andrew and the Sacred Heart, surrounded by those of St John the Baptist, St Sebastian, and Bom Jesu at the top are some of the noteworthy things about this church. There is a large stone cross in the compound, carved from a single stone.
Address: St Andrew's Church, 115, Hill Road, Near Holy Family Hospital, Bandra West
Phone: 022-2642 3680
Saint Michael's Church, Mahim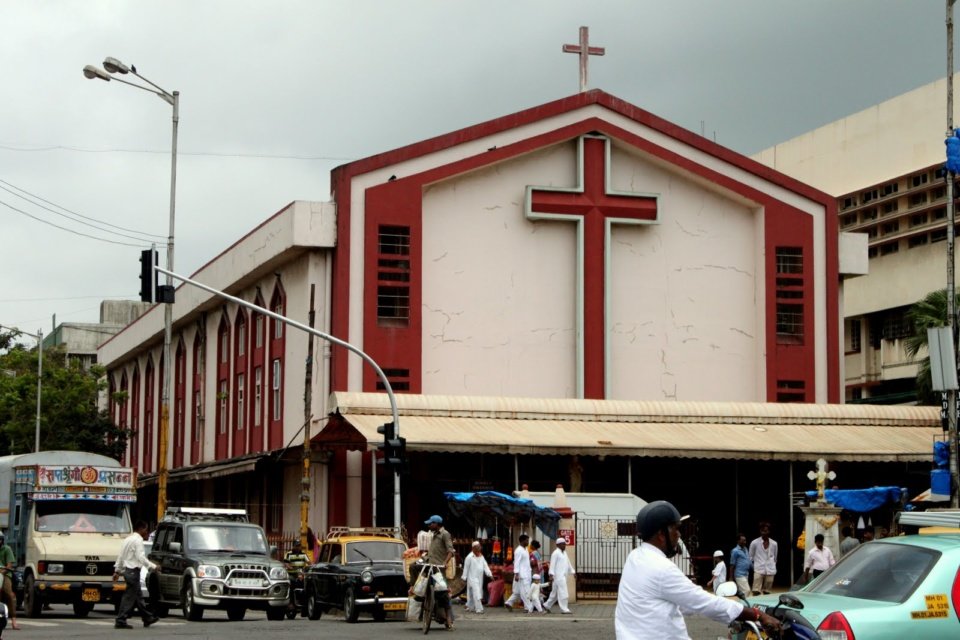 St Michaels in Mahim is one of the oldest Catholic Church built by the Portuguese in 1534 and renovated a number of times thereafter. The Church is famous among everyone regardless of the religion, because it is believed that all wishes are granted here.
Address: Corner of Lady Jamshedji Road Road and Mahim Causeway (opposite Mahim Bus Depot), Mahim.
Phone: (22) 2445 4483.
Mount Mary's Basilica, Bandra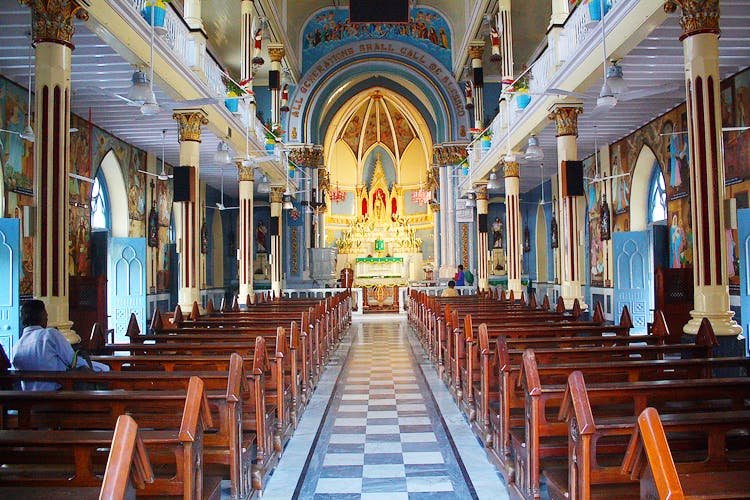 The Mount Mary's Basilica is a Roman Catholic Church known for its Bandra Fair in September. It also happens to be a magnificent church located on a hillock, and it is said to have miraculous powers. People of all faiths pray here to fulfill their wishes.
Address: Mount Mary Road, Near Bandstand, Bandra West.
Phone: (22) 2642 3152.
Holy Trinity Church, Powai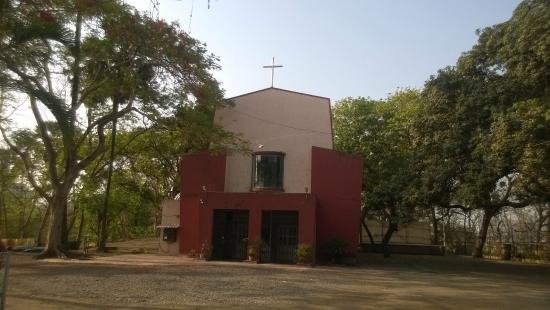 The Jesuits built a Roman Catholic church in 1557. The interiors and exteriors are quite modern. Go inside, and you will see the statue of Our Lady of Amparo on a small altar at the left entrance.
Address: Holy Trinity Church, Near IIT Market, Powai, Mumbai
Phone: 022-2578 5504
Our Lady of Lourdes, Malad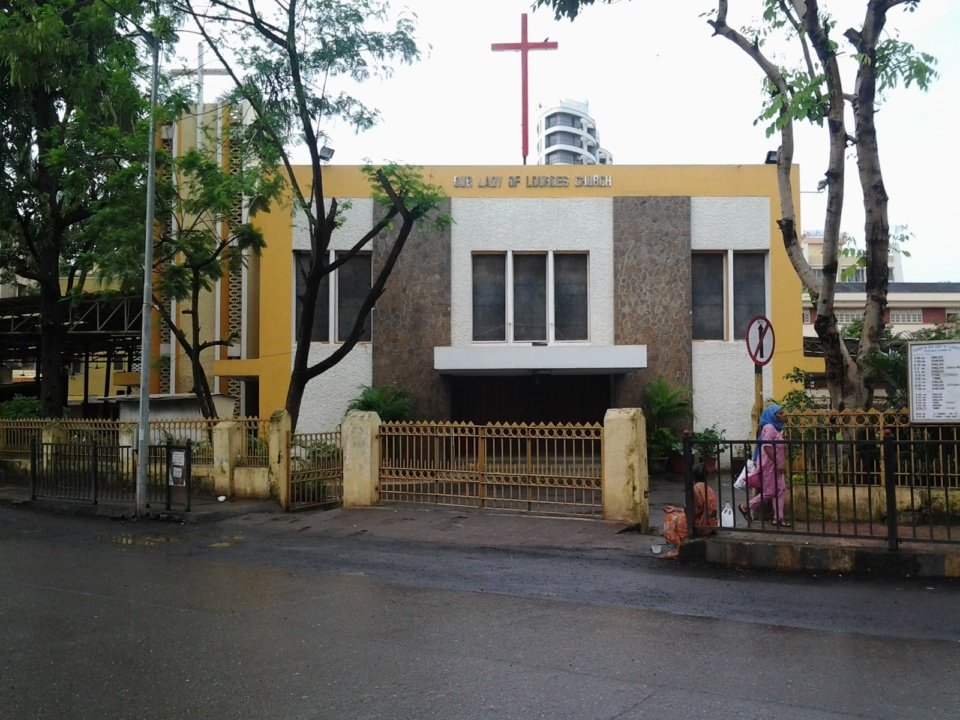 Go to Orlem Malad West, and you will come across the church of Our Lady of Lourdes. The Church is known for its various social and community activities.
When: 11 pm onwards
Address: Our Lady of Lourdes, Malad – Marve Road, Orlem, Malad West
St John the Baptist Church, Thane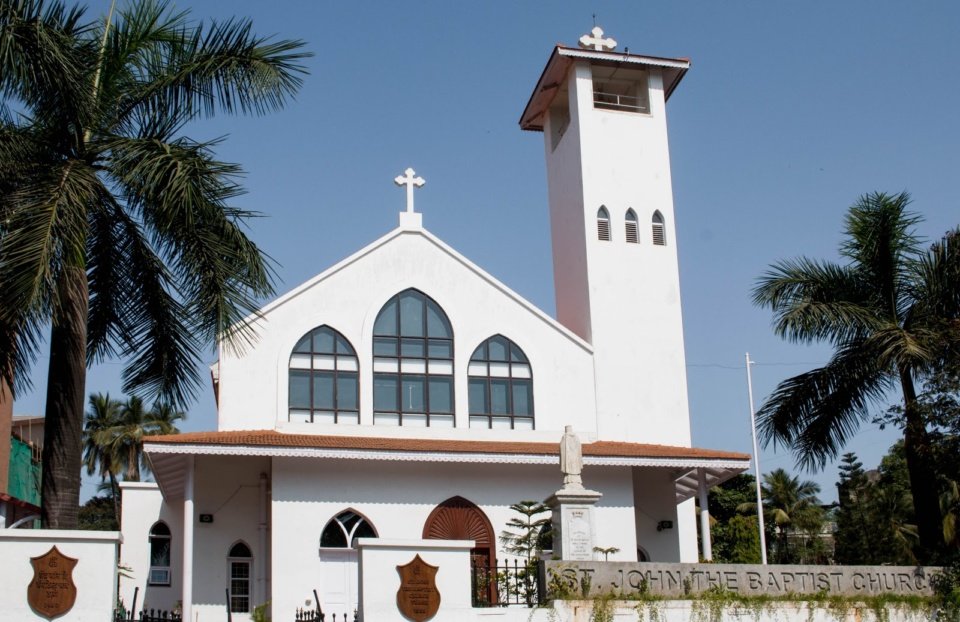 St John the Baptist Church is one of the oldest in Thane as well as Mumbai. The Church goes all the way back to 1321. Apart from the spiritual aspect, the Church is known for its parish activities. The Church was renovated to restore its classic beauty.
When: 9:30 pm onwards
Address: Ahilyadevi Holkar Marg, Talaopali, Thane West, Thane, Maharashtra 400601
St John The Evangelist, Marol
The entire village of Marol became Catholic in 1588, a reason why this church is known as St John the Evangelist. The original church was abandoned due to an epidemic, and a new one came up around 1840. Marol has a sizeable Christian community, and this is their preferred Church.
Where: St John the Evangelist, Church Road, Marol, Andheri East
Phone: 022-2825 8484
5 Christmas Street Shopping place in Mumbai
Hill Road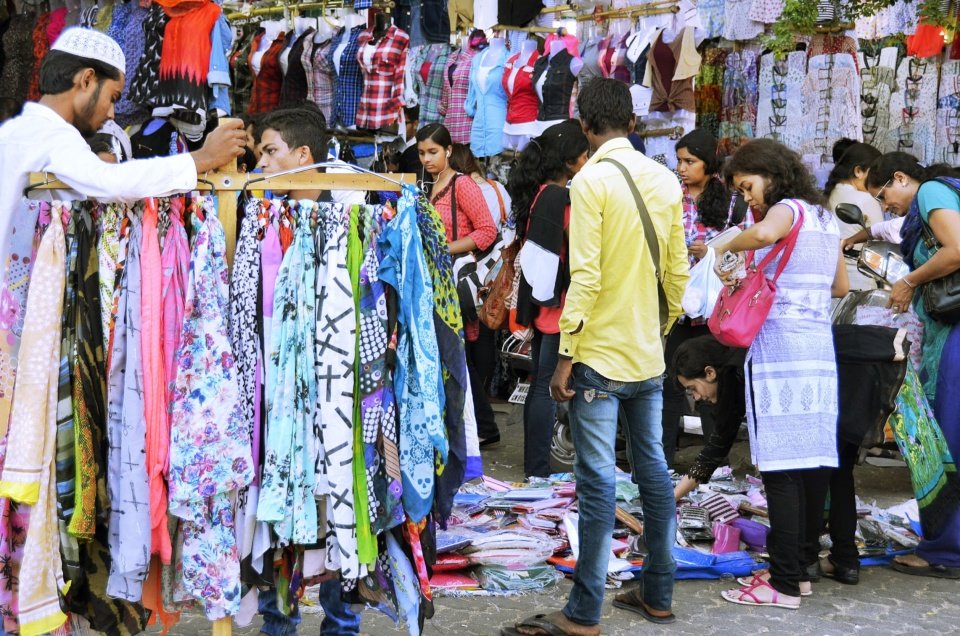 Christmas shopping is incomplete without a visit to Bandra's Hill Road. Hill road has a number of shopping centres crowded with stores selling garments, mobiles and other stuff.
Location: Bandra West
Abdul Rehman Street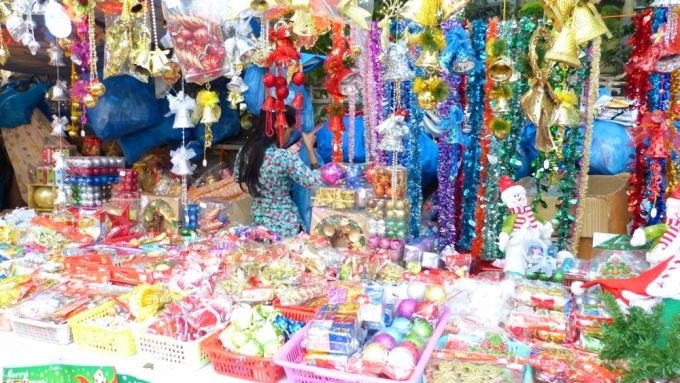 Also known as the Crawford market or Manish market, this street has long been a favorite of shoppers looking to buy just about anything. It has a wholesale market for toys, crafts, stationery and gift articles.
Location: Crawford Market, CST
IC Colony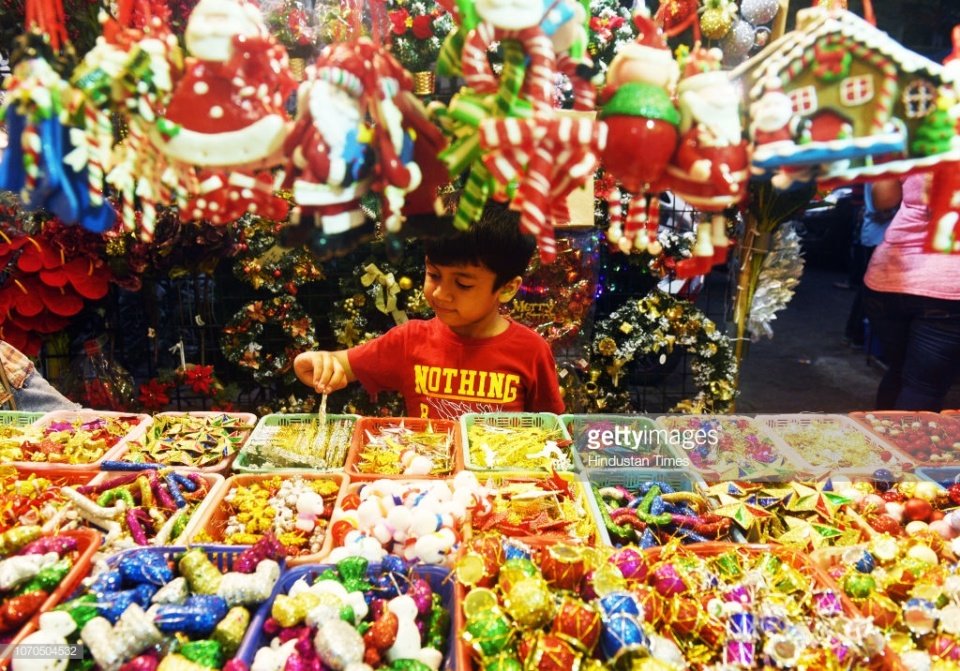 IC stands for Immaculate Conception. The streets in this colony are lined with shops selling garments and a variety of other consumer products. The entire place looks festive during Christmas.
Location: Borivali West
Orlem
Orlem is better known for the church of Our Lady of Lourdes, but the well-developed suburb is also home to hundreds of shops selling a variety of products.
Location: Malad West
MMRDA Ground, BKC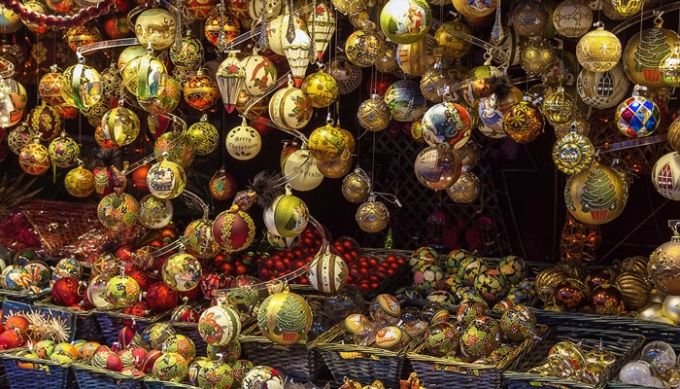 This is where you find the posh Bandra Kurla Complex, a planned business district in Bandra. The MMRDA ground also hosts several events. This is also where exhibitions are held. The ground is vast, covering 4355 sq. mtrs and it is close to the airport as well.

Location: Bandra East
Off Prarthana Samaj & Park Road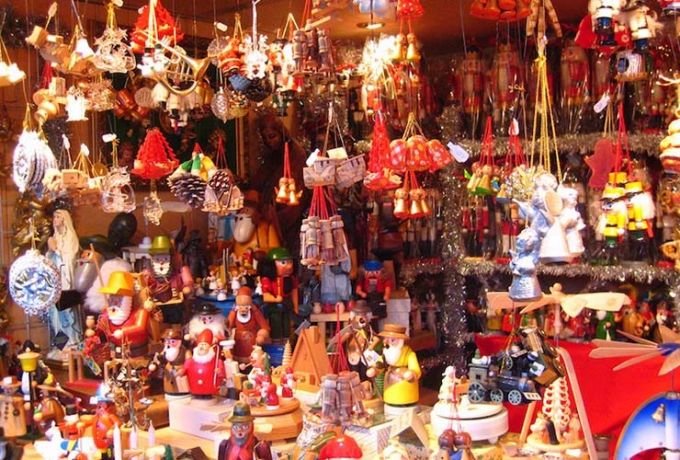 One good thing about suburbs in Mumbai is that each has a well-developed shopping region. Vile Parle East is home to hundreds of shops selling virtually everything you want. Prarthana Samaj and Park Road in Navpada are two popular shopping destinations in the vicinity.
Location: Vile Parle East
Khar West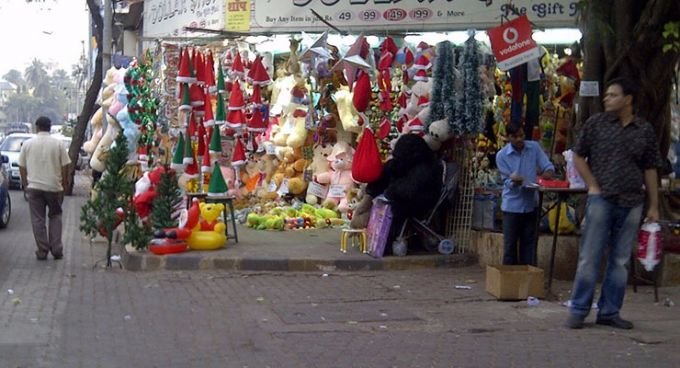 Khar is a well developed commercial and residential area where you can find upmarket shops selling top brands and also stores and street hawkers selling a variety of consumer products. Don't be surprised if you bump into a Bollywood celebrity, because Khar West is also home to many of them.
Location: Linking Road
Santacruz West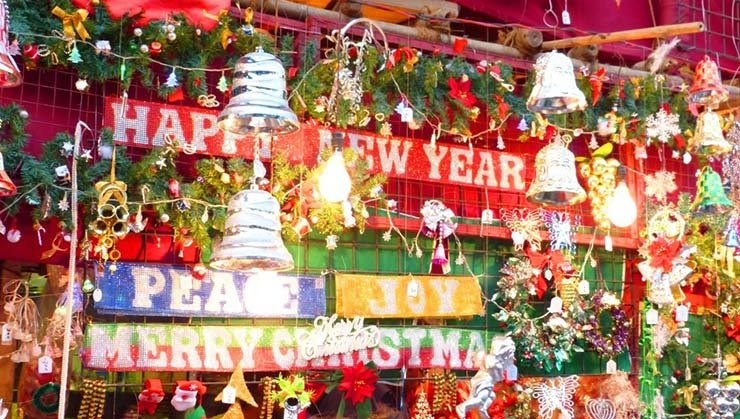 Santacruz west is another posh suburb of Mumbai that has some favorite street shops to outlets of popular brands. Shop till you drop when you go there this Christmas season.
Location: Church Road
Christmas Dinner Places in Mumbai
1 BHK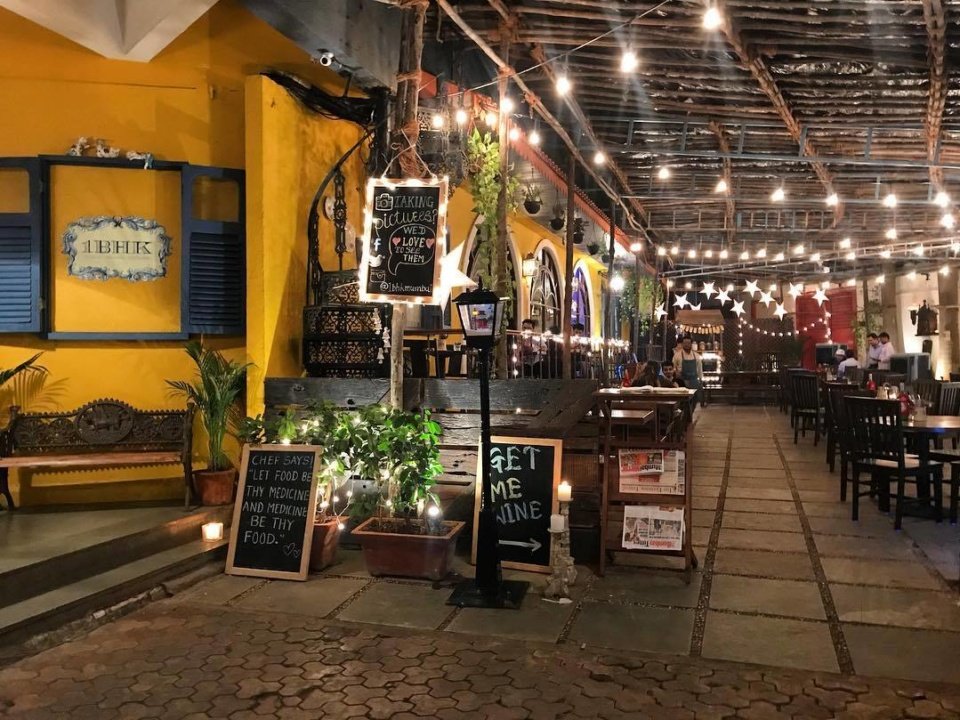 1 Brew House Kitchen is known as 1BHK is located in Andheri. A casual dining place with an aesthetic décor, you will love the open air bohemian style and the foods they serve.
Location: Oshiwara Andheri
Cost for 2: Rs.1000/-
Contact: +91 9136184049 / +91 9136184059
https://www.zomato.com/mumbai/1-bhk-brew-house-kitchen-oshiwara
Tanatan
If you love good food, live music band and a good atmosphere as well as courteous service, Tanatan in Juhu is where you should be. It has a full bar, private dining area, cocktails and live entertainment. People love its chicken tikka, murgh platter and butter chicken.
Location: Juhu
Cost for 2: Rs.1,500/-
Contact: 022 33956125
https://www.zomato.com/mumbai/tanatan-juhu
Doolaly Taproom
Doolaly Taproom is in the UniContinental Hotel, an upmarket place offering a fine dining experience. Its regular menu is finger food, north Indian and continental cuisines along with exquisite mocktails. However, Christmas brings something special to the menu along with entertainment. Spend your Christmas there.
Location: Khar
Cost for 2: Rs.1,600/-
Contact: 022 39625626
https://www.zomato.com/mumbai/doolally-taproom-khar
Pi bar and kitchen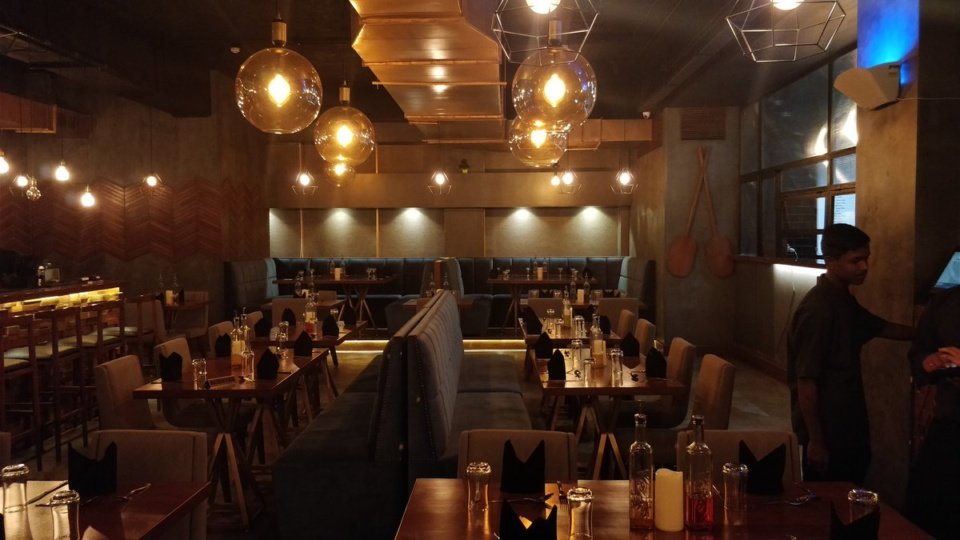 Pi Bar and Kitchen offers authentic fare, and it is Italian. The interiors are woody and warm, and the mocktails are zingy. If you want a taste of authentic Italian pesto and crunchy paprika prawns as well as pizzas, this is where you should be for Christmas.
Location: Lokhandwala
Cost for 2: Rs.1,600/-
Contact: 022 33956036
https://www.zomato.com/mumbai/pi-bar-and-kitchen-andheri-lokhandwala
Estella
If you want a fine dining experience and something exciting for Christmas, head to Estella. It offers exquisite Chinese, European, Australian and Thai cuisines with drinks to go with it. Enjoy the amazing food and the music and the décor. After all, it does cost a bundle so you might just as well make the most of it.
Location: Juhu
Cost for 2: Rs..2,500/-
Contact: +917999998232 / +917999998212
https://www.zomato.com/mumbai/estella-juhu
Wine Villa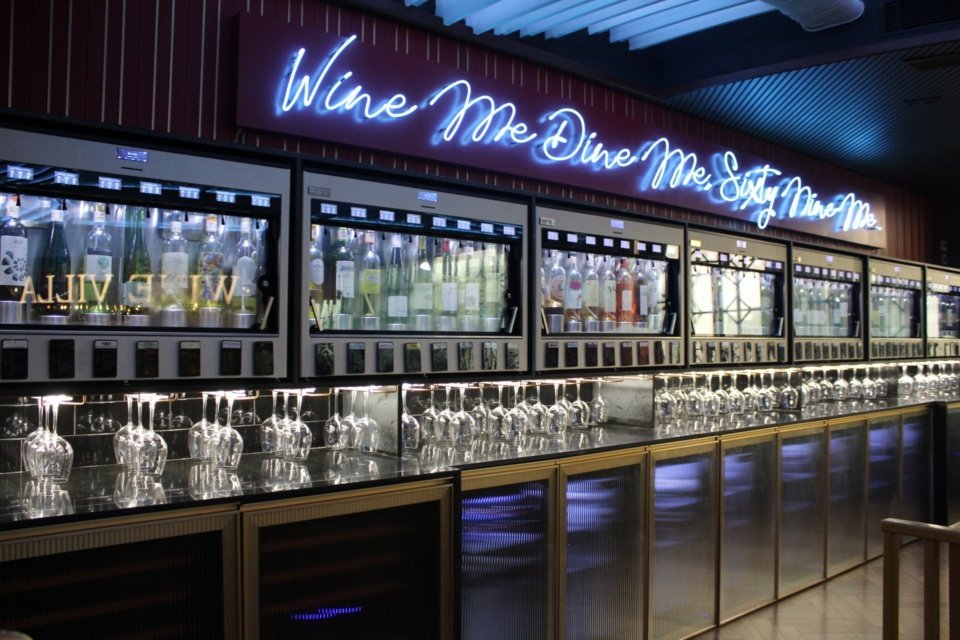 If the thought of wine on tap appeals to you then go to Juhu and dive into the Wine Villa. The two-year-old restaurant has visitors walking in for just this experience. There are over a hundred wines on offer, flowing right out of the tap and then, of course, there is music. Christmas Eve is the right time to visit the place. You can take a full glass, a half glass or a tasting portion to try out which one matches your taste. Try Burrata and Poppadums along with the wine or melting moments mushroom tikkis or chilli prawns.
Location: Juhu
Cost for 2: Rs.2,000/-
Contact: 022 30151919
https://www.zomato.com/mumbai/wine-villa-juhu
Veranda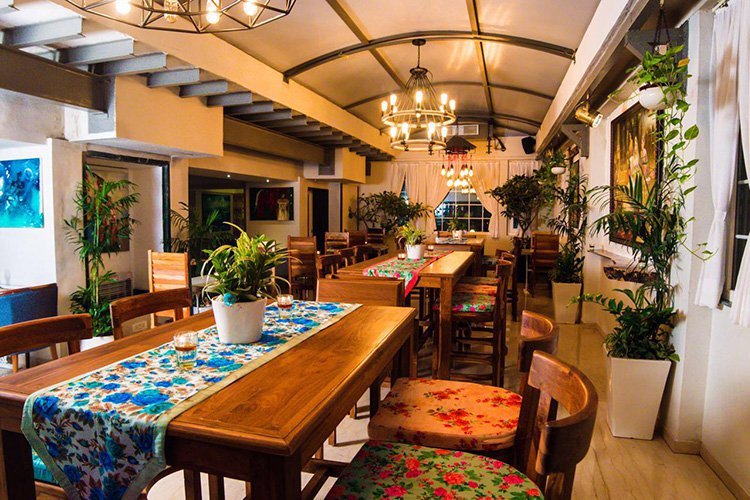 If you feel like fine dining at any time of the day drop into the Veranda at Trident Hotels in Bandra. Try coffee, sample small bites or go full course with roast tenderloin with aged cheddar. Chrismas surely has even better things on offer and a choice menu you can look forward to.
Location: Bandra West
Cost for 2: Rs.2,200/-
Contact: 022 33126749
https://www.zomato.com/mumbai/veranda-pali-hill-bandra-west
Jamjar Diner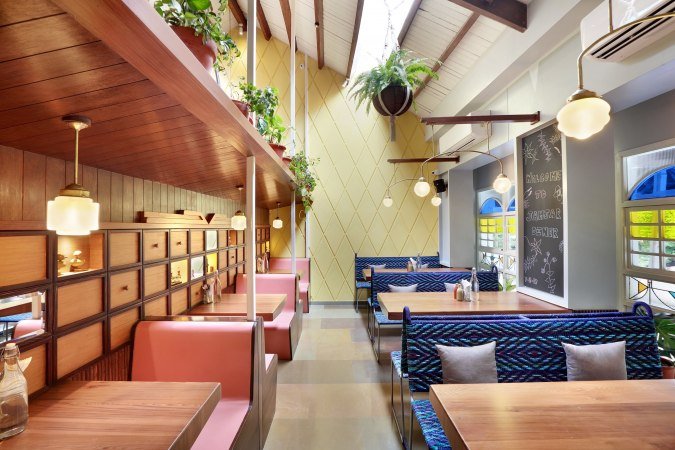 Jamjar looks different. It has comfortable interiors in pastels, a classic jukebox and a skylight to let in light. Comfort food is what they do best, and surely they will have something up their sleeves for this Christmas, so it is worth checking out this spacious, movie-set-like diner.
Location: Bandra West
Cost for 2: Rs.1,500/-
Contact: 022 26415555 / 022 26425555
https://www.zomato.com/mumbai/jamjar-diner-hill-road-bandra-west
Amanzi Sky Deck And Bar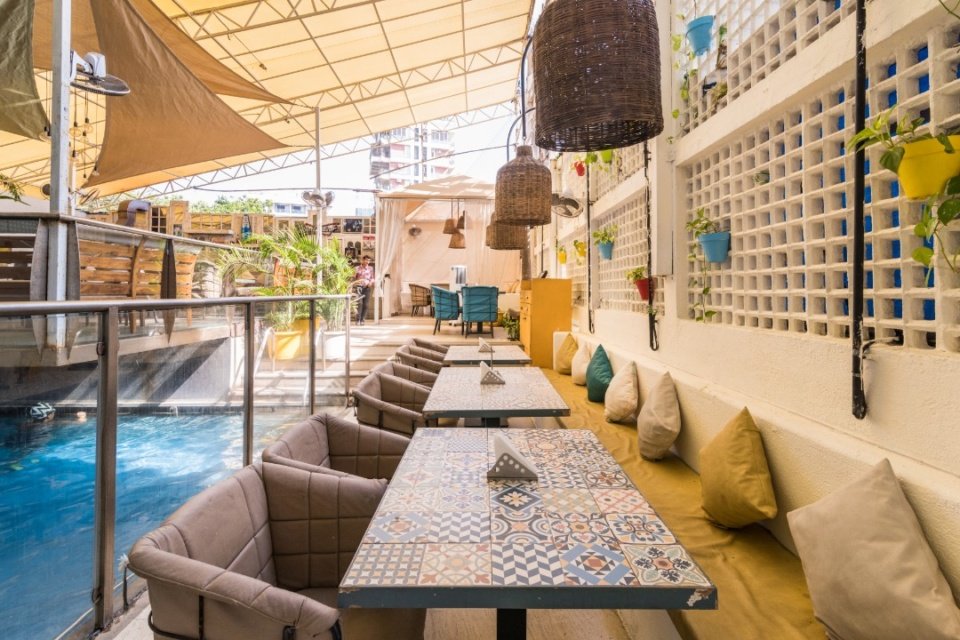 The Amanzi Sky Deck and Bar is vast and spacious, sufficient to accommodate families and groups wishing to have an exquisite dining experience. It is the perfect place for a Christmas party and to have your fill of drinks and Chinese, Indian and South Indian foods. The place also has a spa, a beauty salon and a massage centre too, along with other facilities.
Location: Bandra West
Cost for 2: Rs.2,000/-
Contact: +91 8451989955 / +91 8433619319
https://www.zomato.com/mumbai/amanzi-sky-deck-bar-hill-road-bandra-west
Lord Of the Drinks

If there is one place to be in on Christmas eve and get tanked, then it is the Lord of the Drinks. Drinks welcome you to a spacious atmosphere lit by bulbs. Guzzle or sip drinks and munch on finger-licking foods like tempura prawns, Malabari prawns or shish kebabs.
Location: Lower Parel
Cost for 2: Rs.1,500/-
Contact: +91 8291106974 / +91 8291107264
https://www.zomato.com/mumbai/lord-of-the-drinks-lower-parel
Flyp Café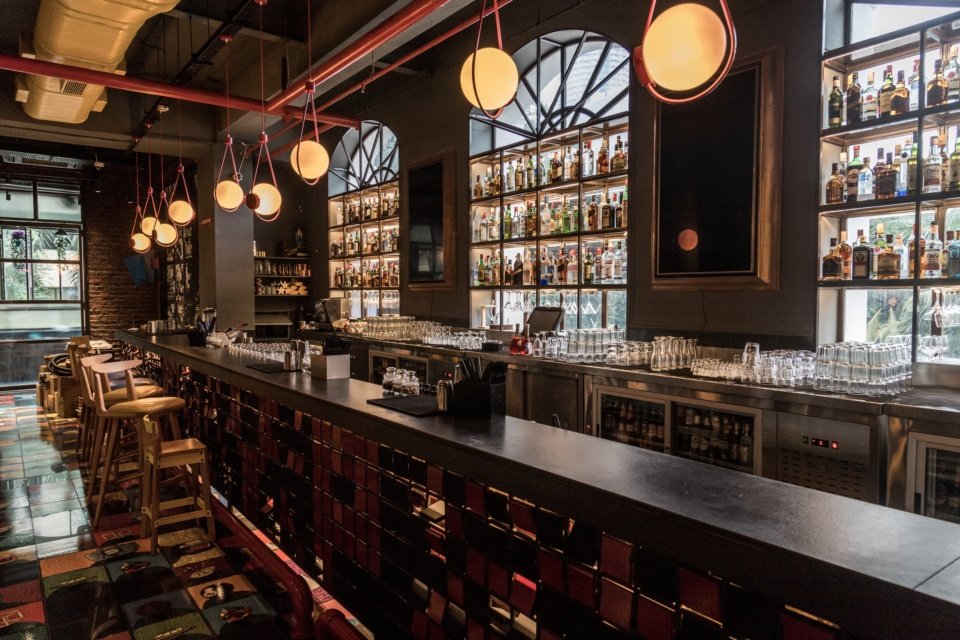 It is a restaurant, a bar and an entertainment center rolled into one colorful décor that will keep you jiving till the late hours. Flyp is known to redo its interiors so, for Christmas, you may expect them to create the right atmosphere. Drop in, drink, dine and dance. Eat Galouti kabab, tandoori dhokla or nalli hinari. Ranveer Brar is the chef, and his creations are something to die for.
Location: Lower Parel
Cost for 2: Rs.1,400/-
Contact: 022 30151052
https://www.zomato.com/mumbai/flyp-cafe-lower-parel
Tamasha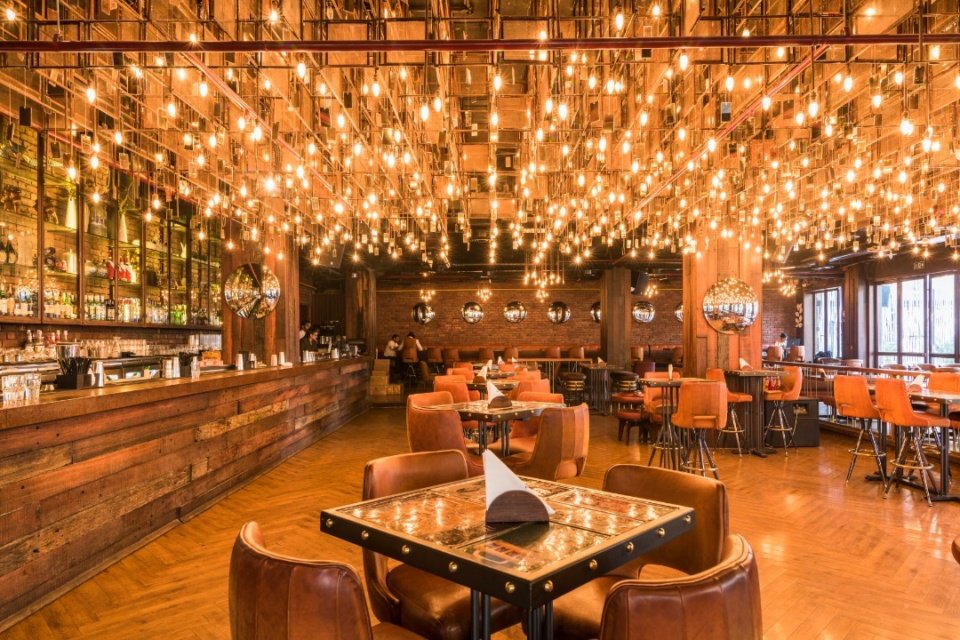 Tamasha means showy, and this restaurant lives up to its name with experimental foods priced affordably and offered to you in a beautiful setting. The restaurant is spacious, and the most noticeable aspect is the ceiling, lit with hundreds of bulbs. It is large, and that means you can party till late this Christmas Eve.
Location: Lower Parel
Cost for 2: Rs.1,400/-
Contact: 022 33951579
https://www.zomato.com/mumbai/tamasha-lower-parel
Dome – InterContinental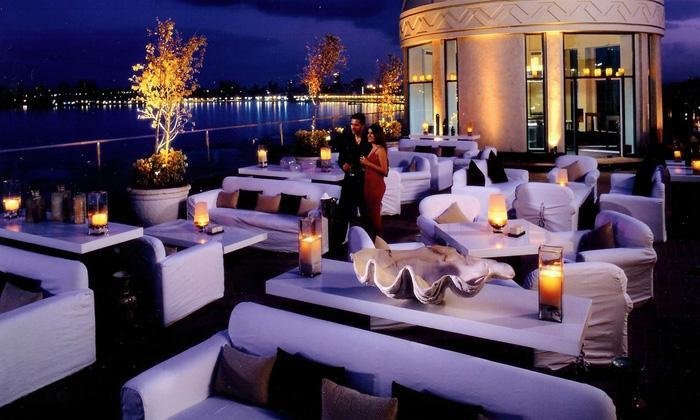 The Dome is an open-air restaurant, a perfect place for cozy tete-a-tete as you much on finger foods and sip delectable wine. Make it a cozy party for two this Christmas, look out at sea and romance your partner. You can enjoy Sushis and Sashimis along with Kebabs and Tiramisu and cheesecake.
Location: Churchgate
Cost for 2: Rs.3,500/-
Contact: 022 39879872
https://www.zomato.com/mumbai/dome-intercontinental-churchgate
Papa Ya
Papa Ya may remind you of a fruit that sounds similar, but it has no connection to the gastronomic delights like Chicken Gyoza, lotus stem and crab buns. Make it a different Christmas by dropping into the Papa Ya lounge launched by Zorawar Kalra who loves fusion cooking. The menu is long, and you have dozens of drinks to choose from. The experience is what counts such as liquid nitrogen fumes on oyster shells in a stone bowl.
Location: Lower Parel
Cost for 2: Rs.2,000/-
Contact: 022 30151740
https://www.zomato.com/mumbai/pa-pa-ya-lower-parel
Dishkiyaoon
This one has a different décor of exposed ceilings, a carousel bar, old pictures and bright lights. The accent is on fun and enjoyment of fusion foods. You must try their tandoori squid salad and then finish your meal with old monk chocolate mousse dessert.
Location:
Cost for 2: Rs.1,200/-
Contact: 022 30151608
https://www.zomato.com/mumbai/dishkiyaaon-bandra-kurla-complex
5 Christmas Parties places in Mumbai
Christmas Eve Bash At Drinkery 51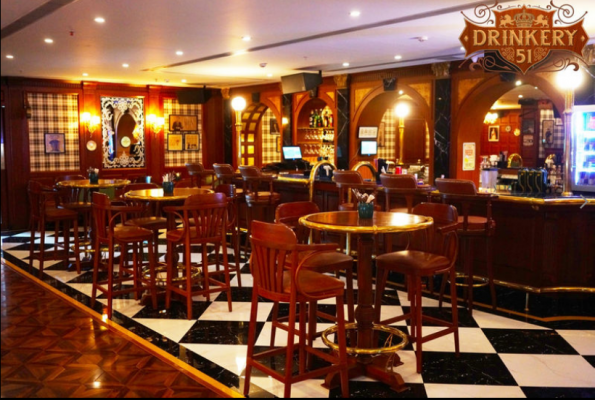 Book your place at the Christmas Eve Bash at Drinkery 51 or be left out in the cold. There is Santa to welcome you and DJ Third dimension to make you dance. There is also good food to keep you munching away along with drinks to put you in the mood to party.
Where: Drinkery 51: BKC Bandra
Cost for 2: Rs.2,500/-
When: 24th December
Timing: 10:00 PM to 1:30 AM
https://in.bookmyshow.com/events/christmas-eve-bash-at-drinkery-51/ET00089897
Vortexmas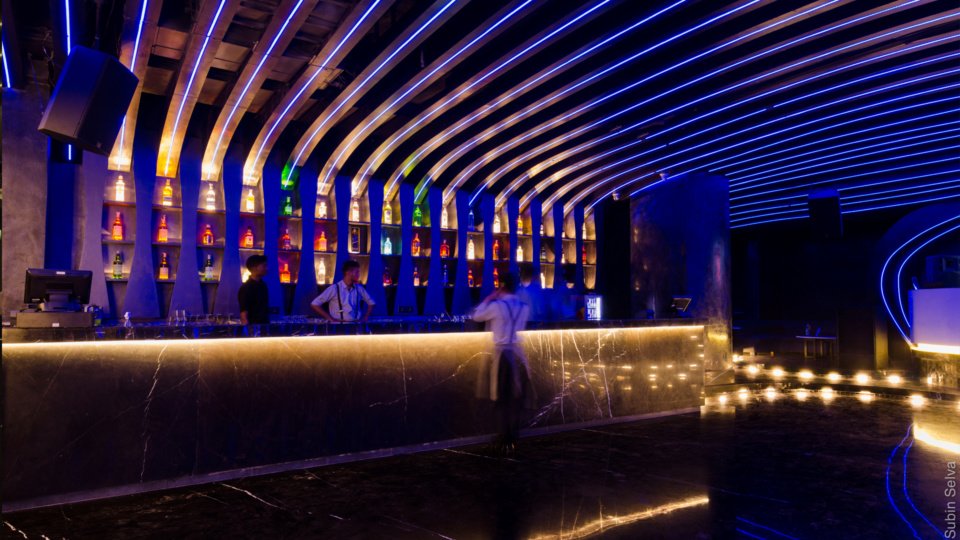 Christmas Eve party kicks off at the Vortexmas, and it is better to book tickets right now for a stupendous night of fun, frolic and food. It is going to be a veritable vortex that draws you in and spins you around. Good news is male and female stags are just as welcome as couples.
Where: Vortex Club Bandra West
Cost for 2: Rs.4,000/-
When: 24th December
Timing: 9:00 PM to 1:30 AM
https://in.bookmyshow.com/events/vortexmas/ET00090457
Christmas Eve with Gary Lawyer at The Quarter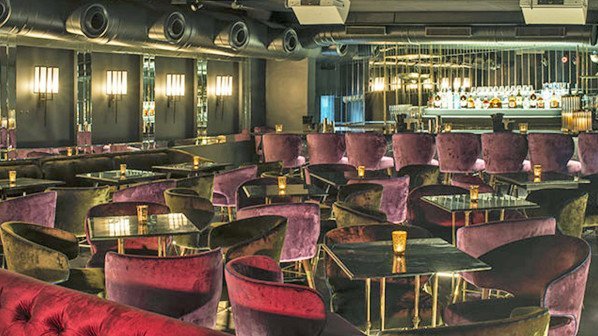 The Quarter invites you to spend Christmas Eve in the company of Gary Lawyer, swoon to his songs and dine at the alfresco restaurant. Everything is unlimited, and that includes fun, food and drinks. The roasted ham is what you should sample. There is also tapas to keep you going through the night, or you can feast on coq au vin.
Where: The Quarter, Girgaon
Cost for 1: Rs.3,500/-
When: 24th December
Timing: 9:00 PM onwards
https://insider.in/christmas-eve-with-gary-lawyer-dec24-2018-tq/event
Christmas Lakeside Camping And Watersports
The Christmas season is upon us, and it is time to put work aside and have fun. Head to Igatpuri for Christmas Lakeside Camping and water sports and have fun on and by the side of Lake Vaitarna. It is a different way to have fun on Christmas.
Where: Igatpuri
Cost for 1: Rs.1,550/-
When: 24th December
Timing: 3:00 PM onwards from Kasara Railway station
https://in.bookmyshow.com/events/christmas-lakeside-camping-and-watersports/ET00091047