Not very long ago, 'working' was synonymous with going to a physical space, sitting in a fixed cubicle, maybe teaming up with fellow workers then heading home after a day's work. This fixed 5-days-a-week, 9-to-5 routine would be repeated week after week, month after month.
Work culture today is different. Technology has enabled us to be more flexible with our time and location. People can sit in any part of the world and yet work together, at their time and convenience. The traditional 9-to-5 routine is not so routine anymore.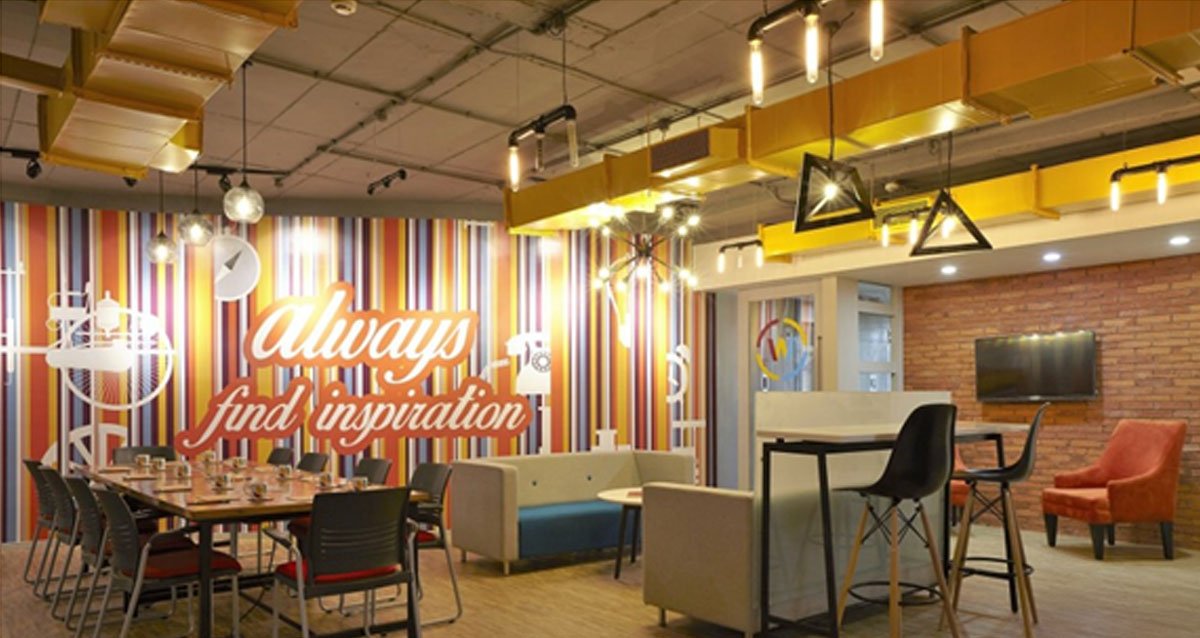 Besides, there are more entrepreneurs and start-ups, more consultants and freelancers, and definitely more fluid work systems. All of these factors put together have given rise to a spurt of coworking spaces.
These shared office spaces attract individuals looking for a place to work, or a group collaborating on a project, a start-up or an SME. They would rather use precious time and resources on their core offering than on investing time in finalising a suitable workplace and putting the necessary infrastructure together.
What do these places offer, and what is the story behind the quick rise and acceptance of this office space model?
1. A thriving environment
Shared spaces provide the perfect opportunity for forming symbiotic business relationships and networking. Here, it is possible to meet people from diverse backgrounds, discuss new ideas, and collaborate with free thinkers from different industries.
2. Part of a larger community
This same interaction shows individuals the vast world that exists beyond their sphere. This helps them understand and adjust to changing dimensions of the work world. The vibrancy and diversity that each individual brings into the coworking spaces creates an ecosystem of ideas and innovations.
3. The right balance
Working within a set environment, with the same set of people, and following the same procedures can sometimes narrow one's perspective . Being part of a shared environment allows individuals to collaborate, get exposure to new ideas, different ways of working without letting go of their independence.
4. The freewheeling freelancers
A fair chunk of the people utilising these office spaces are freelancers who want the freedom and flexibility to operate from anywhere. Shared spaces offer them a professional work setup without the actual hassle of owning or renting it out. Meeting rooms for interacting with clients in a professional setting beats a coffee shop.
An inspiring work environment, ready infrastructure, and the latest technological support are some reasons that make coworking spaces so attractive to many freelancers.
5. The business of travel
The same works for business travellers too. Not every business or company has an office where its clients are. At such times, having a professional business centre to bank on is critical. And the appeal of getting the same levels of service in different cities is undeniable.
6. Webinar and conferencing facilities
Unrestrained internet connectivity and efficient tech support are the basic requirements for conducting a successful seminar or VC, which freelancers don't have access to from home or coffee shops. That's where shared spaces come in with their superior internet connections and tech-enabled VC options. Besides, of course providing the ambience to create the right first impression.
7. Benefits for MNCs
As multinational companies expand into newer markets, they can consider working out of shared office spaces. Such set-ups make more business sense as they can be customized. They also require low security deposits and minimal effort for administration and facilities management.
8. The tech-savvy peeps
The entire world, literally and figuratively, is in the palm of one's hands nowadays, thanks to smart phones and mobile apps. Co-working spaces have been smart to catch up with this trend and offer apps that enable freelancers and businesses to book shared office spaces and meeting rooms on the go and in real-time.
Given the many benefits co working spaces offer to various sets of people, it is no surprise that the coworking ecosystem is growing exponentially with no signs of slowing down anytime soon.
Author Bio: Annie Fernandes is a Senior Technical Writer at Awfis. She has over 5 years of experience in the Information Technology & Services Industry. She is Skilled in Research, Media Management & Communication, Web Content Writing, and Customer Service.