If you're new in the city of dreams, you will want to know things to do in Mumbai. Mumbai or Bombay as I'd like to call it, has endless things to do. With this city's cultural history, we have heritage buildings and art museums. Endless food & shopping options from high street to local street goers. Mumbai is home to crazy nightlife, the famous Bollywood and its celebrity crowd. But most of all, Mumbai has a sea view throughout its islands. We have curated a list of all the different activities to explore in Mumbai while you're here for a work, vacation or just the weekend. Here are 40+ places to visit in Mumbai.
Here Are 40+ Fascinating Things To Do in Mumbai

:
Smaaash is an entertainment arena with branches all over India. You'll find this perfect gaming and entertainment center in Lower Parel. Smaaash is unique because of its hi-tech virtual reality games, only one in the city. They have games like Zorb, Laser Blast, Cricket, Camel Racing, Twilight Bowling, Sky Karting, Plank Walking, etc. Food, Games, Music & Party, they offer all options under one roof. Trust me when I say, you won't be able to stop playing and that's exactly why you must go.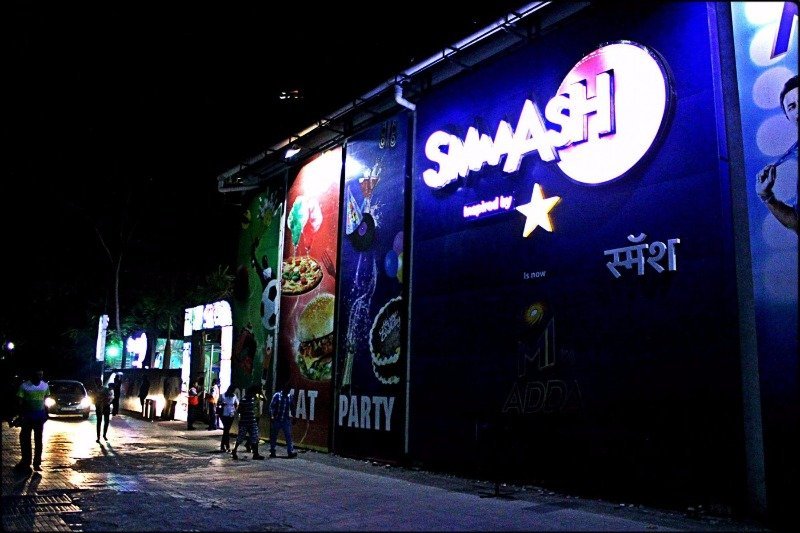 Location: Smaaash, Kamala Mills Compound, Gate No. 4, Lower Parel, Mumbai, 400 013
Hours: Monday to Friday: From 1 pm to 1 am; Saturday to Sunday: From 12 pm to 1 am
Contact Details:+91 992 008 8333
2) Haji Ali
Haji Ali Dargah, also known as the floating wonder of Mumbai is an iconic landmark, one that must be visited. This mosque is located in the southern part of Mumbai off the Worli coast. Built in the 19th century, this floating dargah came into being after the demise of the legend Saint Pir Haji Ali Shah Bukhari. The story goes that the Saint passed on his pilgrimage to Mecca and his casket disappeared, which was found on the shores of Mumbai later. And that's how this landmark came into existence.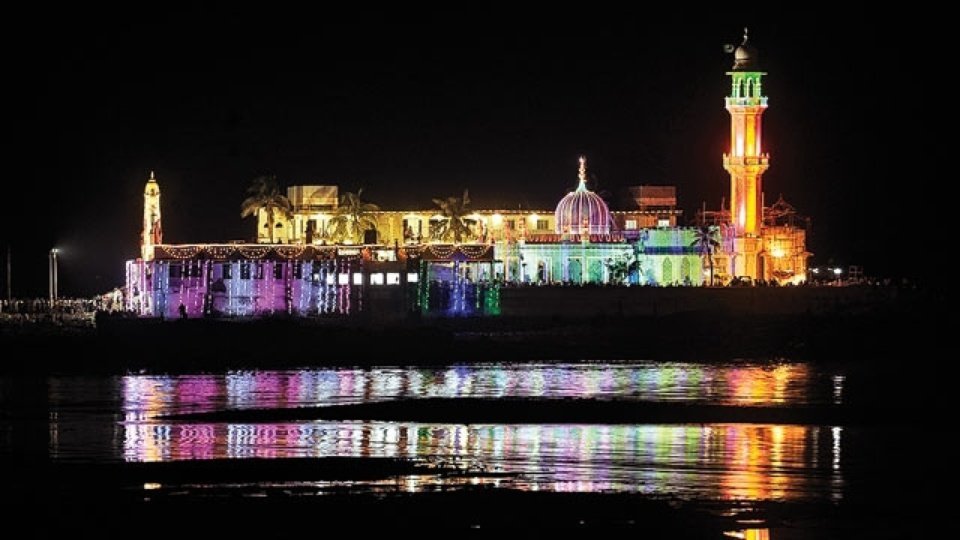 Location: Dargah Rd, Haji Ali, Mumbai, Maharashtra
3) Dhobi Ghat
No, this is not amongst Mumbai's beauty or scenic spots but it definitely one to visit. Dhobi Ghat is a large open-air laundry washing area, where most of Mumbai's hotels and restaurants linens get cleared by human-powered washing machines called Dhobis. Why would you care about this place again? Well, Dhobi Ghat is the world's largest outdoor laundry place. Interested now? I should think so.
Location: 1, Anandilal P Marg, Dhobi Ghat, Shanti Nagar, Lower Parel, Mumbai, Maharashtra 400011
Contact Details: 098929 69283
4) Sardar Pav Bhaji
If you're one of those who doesn't know what Pav Bhaji is, here's a little background. Firstly, HOW DON'T YOU KNOW THIS? Secondly, Pav Bhaji is a typical Mumbaiya dish. So back in the days, when workers didn't have enough time to cook, they'd put all the veggies, masalas and seasonings together to make, Bhaji. This Bhaji was eaten with white bread called Pav. Now nothing much in this recipe has changed since. However, places like Sardar Pav Bhaji add special ingredients, extra butter, extra cheese and some more butter while serving. This might sound simple to make, but trust me when I tell you it's not. Mumbai is famous for all our pav dishes, delicious tasting Pav Bhaji is hard to find. But not for you anymore.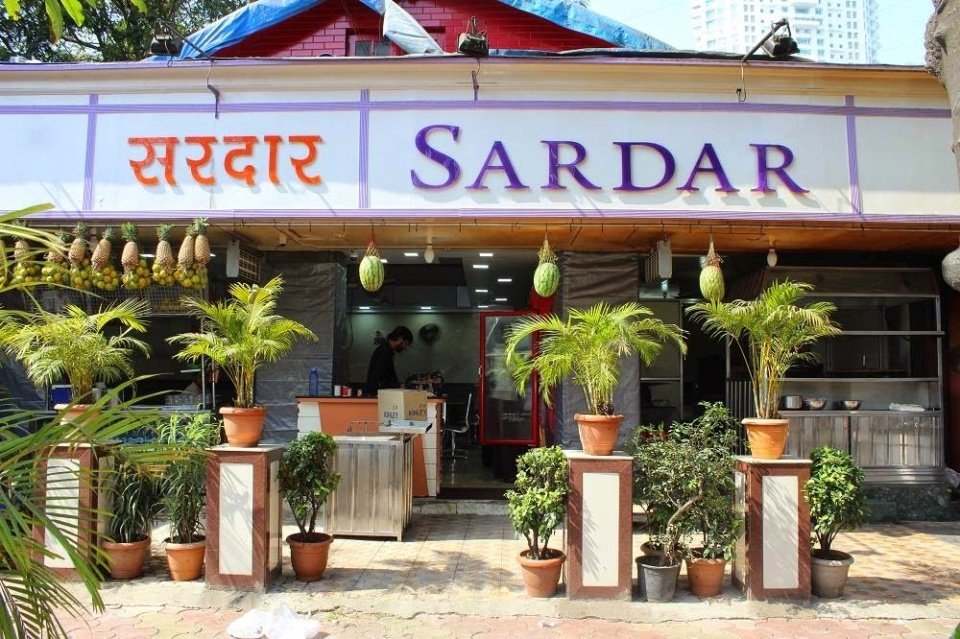 Location: 66-A, 166-B, Tardeo Road, Mumbai, Maharashtra, 400034
Hours: Open ⋅ Closes 2 AM
Contact Details: 022 2353 0208
5) Chor Bazaar
Chor Bazaar literally translates to thief market in English. It is located in South Mumbai's famous Bhendi Bazaar. Being India's largest flea market makes it a big attraction for tourist in Mumbai. During the British rule, this market was known as Shor Bazaar, meaning noisy market. With time, as stolen and second hand goods found there place here, they changed its name to Chor Bazaar.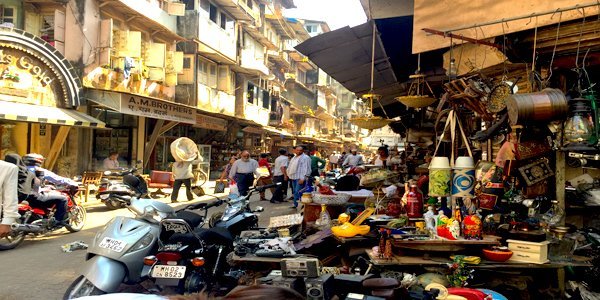 Location: Mutton Street, Kumbhar Wada, Mumbai 400033, Maharashtra, India
Hours: No Fixed Timings, Open 24 Hours
6) Taraporewala
Taraporewala is an Aquarium located at Marine Lines, facing the sea. This is India's oldest aquarium, therefore gets the attention of the city's tourists. Taraporewala Aquarium has around 100 species of marine and freshwater fishes, includes Coral fishes from Lakshadweep Island. So if you're animal curious, and enjoy the site of extraordinary marine life floating 2 ft from you, then Taraporewala Aquarium should be on your list of place to visit in Mumbai.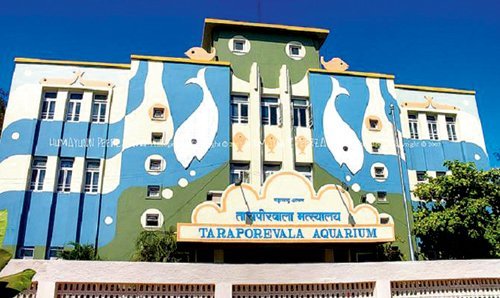 Entry Fees: Kids – Rs 30 /- ( 3 To 12 years) Adults – Rs 60/-
Location: Netaji Subhash Chandra Bose Road, Marine Drive, Near Charni Road Railway Station, Mumbai, Maharashtra 400002
Contact Details: 022 2282 1239
7) Crawford Market
Another one of Mumbai's markets, Crawford Market is famous for everything. Yes, you read that right. I say everything because, what you can't find anywhere else in the city, you'll definitely find at Crawford Market. Named after the first Municipal Commissioner of Mumbai, Crawford Market is one of the busiest markets of Mumbai. They have shops for plastic ware, cookware, furniture, food, paints, clothes, toys, pets, and like I said, everything. They sell in wholesale prices which attracts most of the city of this market.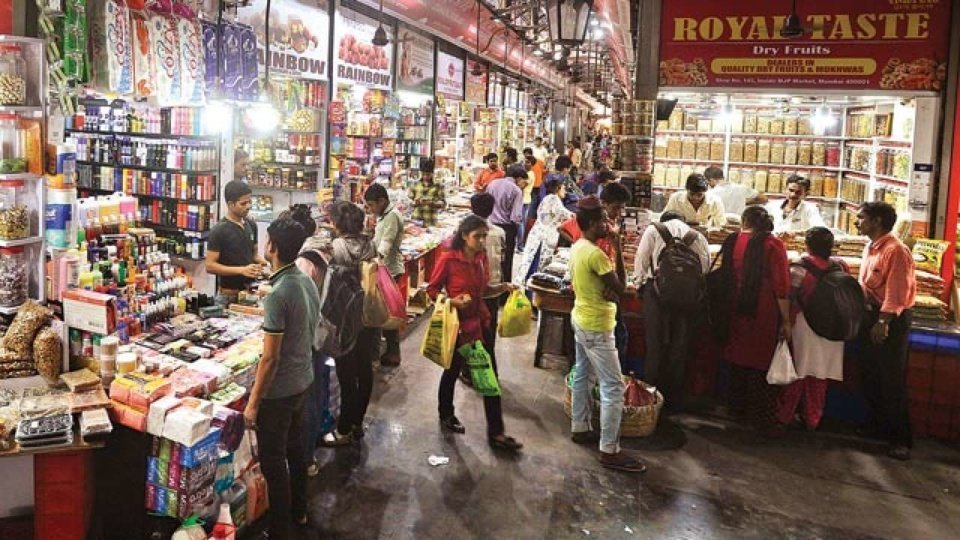 Location: Dhobi Talao, Chhatrapati Shivaji Terminus Area, Fort, Mumbai, Maharashtra 400001
Crawford is quite connected to CST station if coming from Central Mumbai Route and the nearest station for Western Railway route is 'Marine Lines' at just 10 to 15 minutes walking distance from railway station and 5 minutes by Taxi.
Contact Details: 096640 36423
https://www.crawford-market.com
8) Marine Drive
Known as the Queen's Necklace, Marine Drives is a favorite spot for many. Just the thought of sitting on the edge of the Arabian sea and facing the magnificent sunset view while the breeze hits the your face, makes me want to be there. Marine Drive is a 3 kms long C-shaped stretch along the coast starting from Nariman point going all the way to Babulnath. If you had to choose only one thing to do in Mumbai, a visit here has to be it.
Location: Netaji Subhash Chandra Bose Road, Chowpatty, Mumbai, Maharashtra 400007, India
9) Gateway of India
This arch monument was built to commemorate the landing of King George V and Queen Mary in 1911. Visiting the Gateway is the most famous things to do in Mumbai. It has to be on the top 3 places to see in this city. The Gateway of India faces the magnificent Taj Mahal Hotel which also makes it a busy street on the southernmost part of town. If you're keen on exploring places a little outside the city, boats depart for Elephanta Caves from here.  So go on and visit the most important place to see in Mumbai..
Location: Apollo Bandar, Colaba, Mumbai, Maharashtra, 400001
10) Maska Bun (with Chai)
Taking a walk around the city will make you hungry. But don't let this hunger wash away with any snack. Try some of Mumbai's famous munchies while you're on the go. Bun Maska with Chai is one such comfort snack for the busiest people in this city. To put simply, it's a soft white bread bun served with dollops of butter (muska) and tea (chai). If you happen to be around Yazdani Bakery or Cafe Irani, and get hungry, you know what to order.
11) Sanjay Gandhi National Park
Nature lover? Park goer? Fancy caves and treks? Well, Sanjay Gandhi National Park has to be in your list of things to do in Mumbai. Or might I say, visit and explore. SGNP is stretched across 100 kms of land and is home to wildlife like Chital (or spotted deer), rhesus macaque and bonnet macaque that are spotted roaming around in the park. So when you feel like you've had a lot of traffic, crowded trains, buses or streets, get yourself a ticket to SGNP and explore yourself in the wild.
Address: Mumbai-Gujarat Road, Borivali East, Mumbai, Maharashtra 400066
Hours: Opens 7:30 AM
Phone: 022 2886 0389
12) Explore Film City
Bollywood is the most famous industry in the country. Films, music, celebrities, creative directors, writers, technicians , they all have their careers established here. And since the Hindi film industry is so big, they deserve to have a mini city of their own. Film City in Goregaon (not too far from SNGP) has all types of studios and theaters integrated within it. This place is home for all types of filming and that makes it attractive enough for visit here at least once. Exploring Film City is one of the exciting place to visit in mumbai.
Location: Address: Inside Dadasaheb PhalkeChitranagri Main Gate, Post Aarey Milk Colony, Goregaon East, Mumbai, Maharashtra 400065
Hours: Open ⋅ Closes 11:15 PM
Contact Details: 022-28401533 / 28403530 / 28497500
13) Juhu Beach
Mumbai being an island city is also home to a number of beaches along the sea's stretch. Juhu Beach is located in the heart of the city and it one of the most visited places in Mumbai. If you're not from Mumbai and the only beaches you've seen or known are like Miami, then hold on there. This beach is going to surprise you and how! Since we're in India and this beach happens to be in one of the most populated parts of the city, visitors here hardly care to keep it clean. But it's not the beach but the food vendors at the starting point that should encourages you to visit this place. Ice Gola, Chana Masala, Mumbaiya Chat, Sandwiches, Juices, Dishes served from North to South India. So go on, try these nibbles and take a long walk along the beach.
Location: Juhu, Mumbai, Maharashtra, India
14) Anda Burji Near Cooper Hospital
Like me, if you're also an egg lover and relish everything eggetarian, then drop what you're doing and head to Cooper Hospital. No, you don't have to be inside the Hospital. This Anda Burji stall is near the hospital for over 25 years. If you don't know what I'm talking about, Anda Burji is basically scrambled egg made is Indian masalas and veggies and served in bread. They serve more varieties with egg and other famous dishes in Mumbai. If you're a food lover and like to explore the food scenes then this should be on your list of things to do in Mumbai.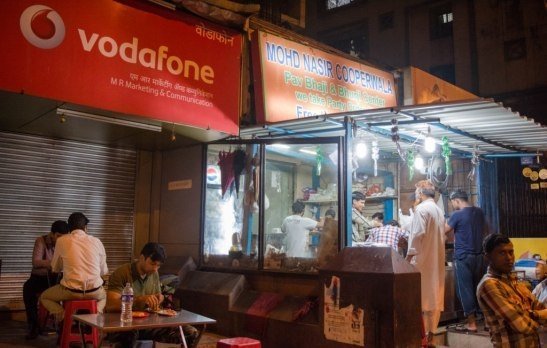 Location: Mangal Jyot Building, CD Barfiwala Road, Vile Parle West, Mumbai.
Hours: Open from 6:45 pm
Contact Details: 093247 06250
15) Live Music @ Novotel
Now if you're looking to spend a romantic kinda evening in Mumbai, then Live Music is the way to go. The Square Cafe at Novotel plays live music on all days of the week and to top this up, they have happy hours from 4 to 8 p.m. Why would you care about this place? Because this setting is on poolside, facing the sea, making it a perfect spot to chill with your bae on a pleasant evening in Mumbai. Novotel is a 4 star hotel in Juhu which makes this a complete day & night outing.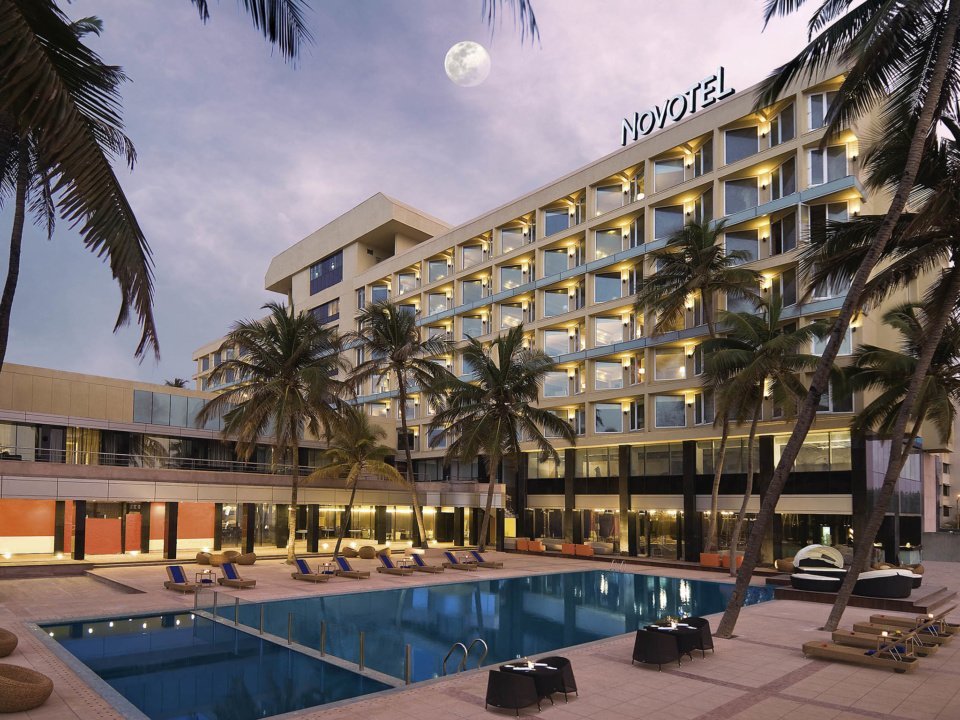 Location: Balraj Sahni Rd, Juhu Beach, Juhu, Mumbai, Maharashtra 400049
Contact Details: 022 6693 4444
16) Amazing Escape Room
As the name suggests, Amazing Escape Room is a theme based fun and entertainment arena. If you're in the mood to play with friends, book yourself a slot here. They have complex puzzles in different settings like robbery, escape plan, fairy-tale and other classics. So go on, set a date, get your squad and enjoy the most entertaining 60 minutes at the Amazing Escape Room.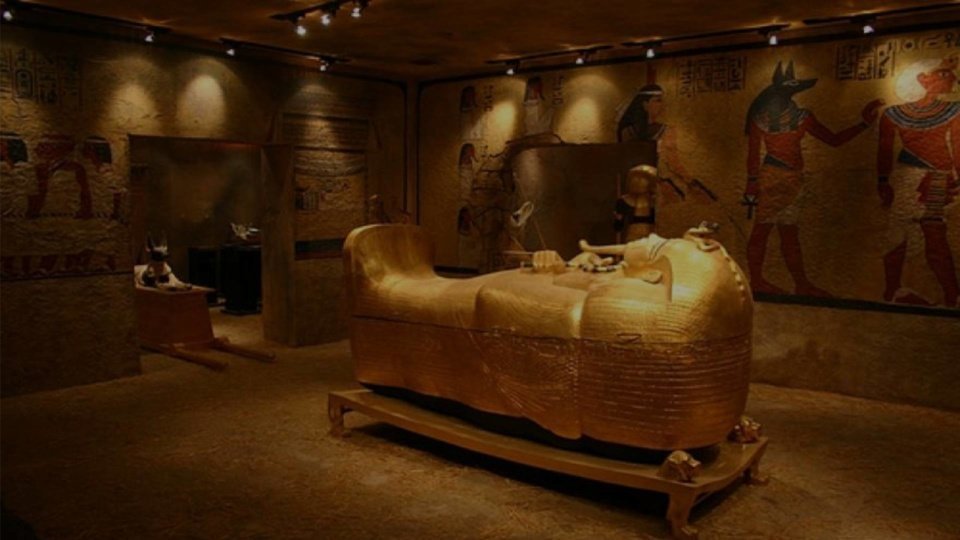 Location: 101, 1st Floor, Durolite House, Near Citi Mall, Opposite Tanishq Showroom, Above All The Plus Size Store, New Link Road, Andheri West. Mumbai, Maharashtra 400053
Contact Details: +91 77100 00808; 022 49722888
17) Trampoline Park
Who says parks are only for the kids to play and merry? Well, even if they are, here we have the amazing Trampoline Park. Yes, you read that right! And this is not just for kids. While you plan to spend some family time with the kids in your family, be sure to drop in here. Trust me, the kids will never forget this experience and neither will you. One of the most fun things to do in Mumbai while you bring out the child in you.
Location: B-62, SR 41 A, 1st Floor, Shreyas Industrial Estate, Off New Link Road, Next to Oberoi Springs, Andheri West, Mumbai, Maharashtra 400053
Hours: Open ⋅ Closes 9 PM
Contact Details: 022 4972 8882
18) Amar Juice Center
This fast food joint goes by its name, Amar (everlasting). They have been around for years and is most famous among st students as it is located in busiest college lane of town. Vile Parle is hub to a number of different colleges and most students along with the veteran from this locality go eat here. Now coming to food, they are famous for Pav Bhaji, Sandwiches, Masala Pav, and fresh Juices, of course. So if you're in the area then Amar Juice Center should definitely be on your list to things to do.
So go, it's definitely worth the wait.
Location: No.3, Gulmohar Road, Beside Cooper Hospital, JVPD Scheme, Vile Parle West, Mumbai, Maharashtra, 400056
Hours: Open ⋅ Closes 1:30 AM
Contact Details: 022 2624 791
19) Iskcon Temple
Iskcon is the temple for Krishna devotees. It is an International Society to maintain and practice consciousness with Krishna's teachings. They have temples across the world for its devotees. Here you'll find devotees chanting Hare Rama in a rhythm, all of them connected spiritually with an emotional bond with Lord Krishna. The best time to visit this Temple is during the Aarti. This visit has to be one of the most calming places to visit in Mumbai.
Location: Hare Krishna Land, Juhu Church Road, Juhu, Mumbai – 400049, Maharashtra
Contact Details: 022 2620 6860
20) Watching a play at Prithvi Theatre
If you're a sucker for acting, Prithvi Theatre has to be in your list of things to do in Mumbai. Started in 1978 by Shashi Kapoor and his wife Jennifer Kapoor, Prithvi Theatre is the most famous attraction for the aspiring actions and theatre goers. You can easily find their running plays online. They also host plenty of shows, workshops and festivals for regional languages, poetry, international cinema, documentaries & performance art. And while you're there, don't fail to visit Prithvi Cafe. Prithvi trip should be definitely your weekend places to visit in Mumbai.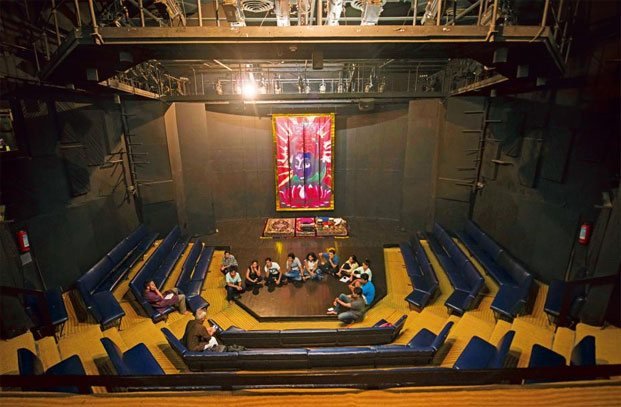 Location: 20, Janki Kutir, Juhu Church Road, Mumbai, Maharashtra, 400049
Contact Details: 022 2614 9546
21) Doolally –
One of Mumbai most famous and loved brew, Doolally is for all the beer lovers. If you want to spend the night with a few friends over some good drinks, then this is the place for you. Good news is, they have recently signed up with Zomato for their Gold users. Now you can enjoy 2+2 on drinks if you have Zomato Gold.
To check out more Zomato Gold Restaurants in Mumbai: Click here
Location: C18-21, Dalia Industrial Estate,Near Fun Republic, Off New Link Road, Veera Desai Area, Mumbai
Hours: 7 AM to 1 AM
Contact Details: +91 7400171674
Location: 30, C/O Paradise Banquets, Opposite Juhu PVR Cinemas, Next to ATS Office, Juhu Circle, Devle Road, Juhu, Mumbai – 400049
Hours: 6 pm to 1:30 am (closed on Monday)
Contact Details: +91 22 2620 0122
22) Mount Mary Church
Mumbai stands a long history with rulers and dominance, which makes it a culture rich city. Mount Mary was built in 1760 and is now a heritage site to visit. With Gothic Revival architecture, it is located at the sea facing side of Bandra. Best time to visit here is during their September Fair. A visit to Mount Mary can be one of your of beat things to do in Mumbai.
www.mountmarybasilicabandra.in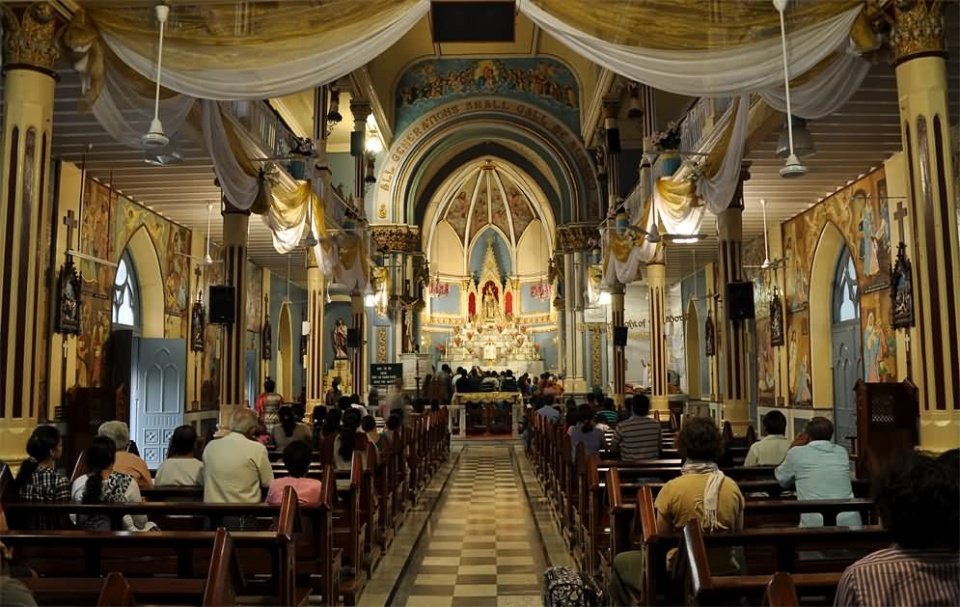 Location: Mt Mary Rd, Bandra West, Mount Mary, Mumbai, Maharashtra 400050
Contact Details: 022 2642 3152
www.mountmarybasilicabandra.in
23) Dharavi
Would a walk to Asia's 2nd largest slum interest you? Dharavi was built for industry workers during the colonial government. Over the years more and more people migrated from the rural to the urban and set their base in Dharavi, Mumbai. Again, this one is for your experience because Mumbai offers the best from both worlds. So go on, and see something you've probably never seen before.
Location: Dharavi, Mumbai, Maharashtra, 400001, India.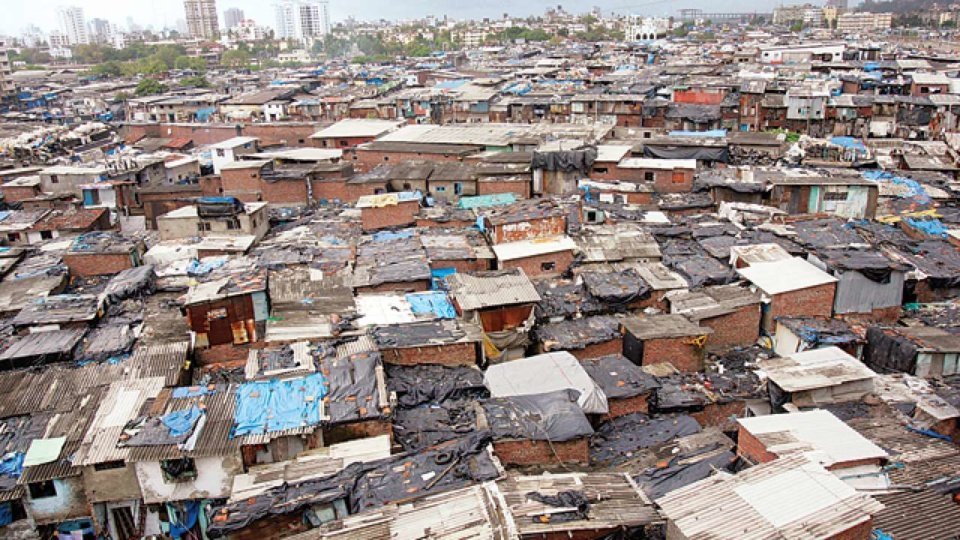 Location:Dharavi, Mumbai, Maharashtra, 400001, India.
24) Bandra Fort
Earlier known as Castella de Aguada, Bandra Fort was built by the Portuguese in the year 1640.
This fort is located at the coast, overlooking the Arabian Sea and Bandra-Worli sealink. You will find fitness enthusiast, college goers and lovers from all age group there. My advice, visit here all by yourself, find a sweet quite spot and enjoy the view in your own company.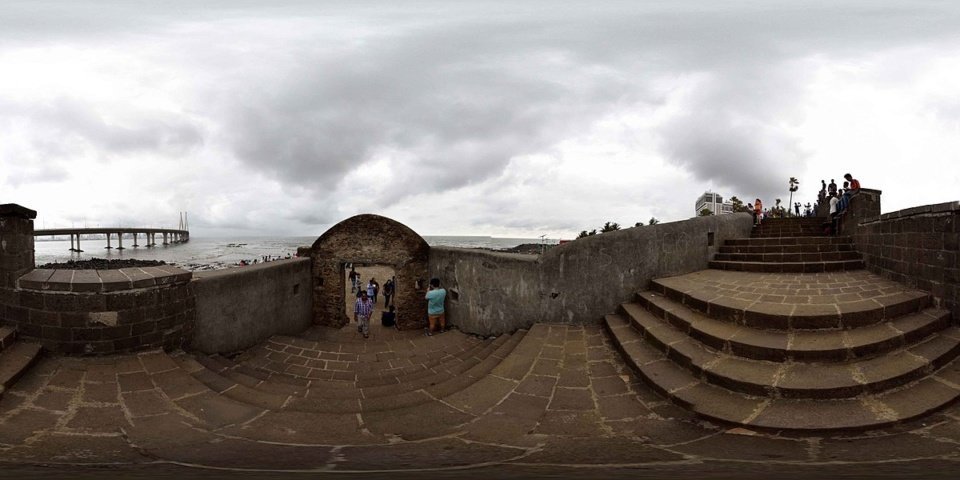 Location: Byramji Jeejeebhoy Road, Bandstand Road, Mumbai, Maharashtra, 400050.
Hours: Monday-Sunday 6 AM–6:30 PM
25) Shopping at Linking Road, Bandra.
Like I mentioned earlier, there is no place like Mumbai for street shopping. Not because we have the best deals but because we have so many street shopping options. From starting from Andheri all the way to Colaba, we love our fashion on the streets. Linking Road is one such famous shopping street in Bandra. If you're looking to buy something stylish and don't have enough money for the brands, this is where you have to be. And, be prepared and ready to bargain, that's the only way to get best deals here. Happy Shopping!
Location: The road starts from S.V Road in Bandra and continues to Khar, and extends beyond this towards Santacruz and Juhu in the north of the city. R.D National College is situated on Linking Road.
26) AB Celestial
108 permissions, 3 years and she finally made it! Let's welcome Mumbai's first floating restaurant, AB Celestial. Waiting stylishly for you at the Bandra end of the sea link. Serving continental food fronting mesmerizing view of city skylines, Sunset and Bandra Worli Sea link all being inside the Arabian sea. This is the perfect place to be and the best place to visit in Mumbai, take your bae to/or go with a couple of friends and enjoy the night away.

Location: 500 Meters behind The Bandra-Worli Sealink Toll Plaza, Bandra West, Mumbai, Maharashtra 400050
Hours: Opens 6 PM
Contact Details: 098193 30023
27) Mahim Dargah
Another one from the list of prayer houses, this shrine is also called as Makhdoom Ali Mahimi Dargah. Mahim Dargah has been famous amongst believer for all their prayers are answered when wished for, here. So if you have a burning desire or need to have something, drop by and seek.
Location: 24/B, HMA Faqir St, Al Hussain Cooperative Housing Society, The Mahim Makarand CHS, Mahim West, Mahim, Mumbai, Maharashtra, 400016
28) Siddhivinayak Temple
Now that we're on the subject of prayer houses, there's another famous and heavily visited temple in Mumbai called Siddhivinayak. This Hindu temple houses Lord Ganapati (one of the many Hindu Gods) and is located in the southern side of Mumbai. You can view the sea from behind the temple. Now if you really have a burning desire or need, by logic you should be visiting as many prayer houses as possible. On a serious note, these are some of the most calming places you'll visit in spite so many people being around.
Location: SK Bole Rd, Prabhadevi, Dadar, Mumbai, Maharashtra, 400 028.
Contact Details: 022 2437 3626
29) Ashok Vada Pav Stall
If you know anything about Mumbai, you will know our famous Vada Pav. To put simply, Vada Pav is our desi Mumbaiya burger. And you will find this snack at almost every lane in this city. Eating Vada Pav is one of our favorite things to do in Mumbai. However, there are some places that deserve a special mention, and Ashok Vada Pav is one of those.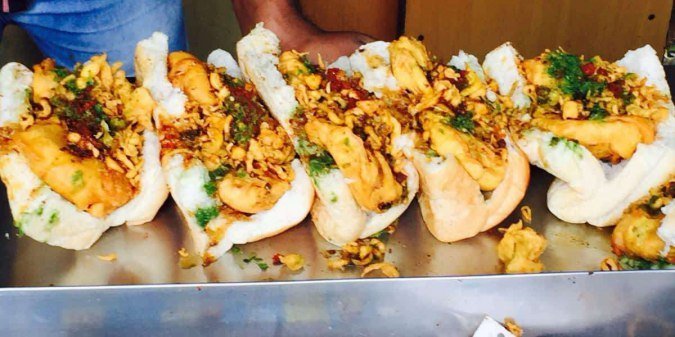 Location: Kashinath Dhuru Marg, Dadar West, Mumbai, Maharashtra 400028
Hours: Open ⋅ Closes 9 PM
Contact Details: 099205 55113
30) Shivaji Park
For the park goers, take one evening out and visit Mumbai's most historic park. Shivaji Park has been a witness to many political rallies, meetings & events. Lush green with towering trees on both sides, it has to be one of the best places to visit in Mumbai. You'll find boys playing cricket throughout the day here. Go enjoy a local match or two, while you breath fresh. This park is also famous among cricket lovers and has been a training ground for many famous international cricketers like Sachin Tendulkar, Sunil Gavaskar, and Vinod Kambli.
Location: Opposite Mayor's bungalow, Dadar West, Mumbai, Maharashtra, 400028.
Hours: Open 24 hours
31) Kamala Mills Nightlife
Don't go by its name, Kamala Mills is the biggest hub to the best cafes, bars, lounges and clubs in town. This compound is a leader of all types of interesting, fun and fancy – bars & eateries. So yea, you know why this place is a must visit, now. There are plenty of options here, for all types of people as per their liking. Easily one of the most chill things to do in Mumbai.
Location: Kamala Mills Compound, Lower Parel, Mumbai, Maharashtra, 400013
32) AER Lounge
This one is for the ones who fancy some fancy living. Introducing AER Lounge, Mumbai's rooftop overlooking city's splendid view. They are known for amazing drinks and cocktails. If you're a party person, this has to be one of your top things to do in Mumbai.
Location: Four Seasons Hotel, 34th Floor, 114, Dr. E Moses Road, Worli, South Central, 400018
Contact Details: 022-24818444
33) CSMT at night
Chhatrapati Shivaji Maharaj Terminus (CSMT) is our historic railway station in the southernmost part of town. Built in British architecture, CSMT is one of the busiest train stations in Mumbai. This terminus is a site to visit late night, when the traffic slows and the street are emptier. They light up CSMT with lights outside to make ti look even more magnificent.
Location: Chhatrapati Shivaji Terminus Area, Fort, Mumbai, Maharashtra, 400001.
34) Colaba Causeway
Remember I told you about the street fashion we have here? Yea, Causeway in Colaba is another famous shopping street leading up to the Gateway of India. You'll find all types of latest fashion trends here, from clothes, to footwear, to jewelry, to antique home decor. That's not all, the eateries you'll find on the way, some a good reason to stop and eat.
Location: Bakery Ln, Army Area, Nofra, Navy Nagar, Colaba, Mumbai, Maharashtra, 400005
35) British Council Library
Hello nerds, this one's for you! Yes, library with thousands of rare read and even more rare are some of the British manuscripts back from their era. Visit and sit in quite wisdom of all that's around you. And when you can't, get those golden pages home delivered. Why kindle when you can turn pages?
Location: 901, 9th Floor, Tower 1, One Indiabulls Centre 841, Senapati Bapat Marg, Elphinstone Road, Mumbai, Maharashtra, 400013
Contact Details: (022) 67486748
Fax: (022) 67486814
Email: mumbai.enquiry@in.britishcouncil.org
Timings: Monday to Saturday (10 AM to 6 PM)
36) Khau Gali in Ghatkopar
Because this is Mumbai and we love our food, there is nothing better than local eating. Given that Mumbai is a huge city, there has to be more than one famous street food lane. Khau Gali is one of the famous once in the central part of town. They have all types of indian western fusion food you can possibly think of. You have to be there to know. So go find out if this is not one of the most delicious things to do in Mumbai, I don't know what is.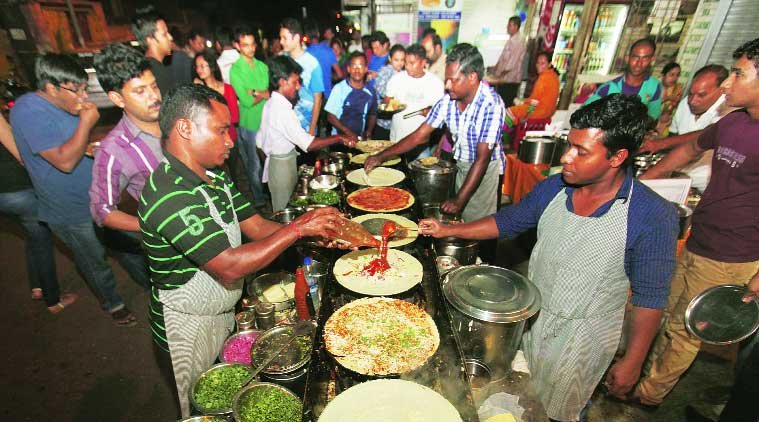 Location: Khau Galli, Ghatkopar East, Mumbai, Maharashtra, 400077
37) Homes of Bollywood celebrities
Now, if you're from India you'll know the celebrity craze we have around here. Not just with their movies but everything about their lives. Bollywood stars are celebrated like idols in this country and their homes become a temple for some fans. If you're one who'd like to see where the whos who of the film world live, find the location for Shah Rukh Khan, Salman Khan and Amitabh Bachchan's houses and pay them a visit. They also accept donation both in cash and kind. LOL, just kidding (or not :p).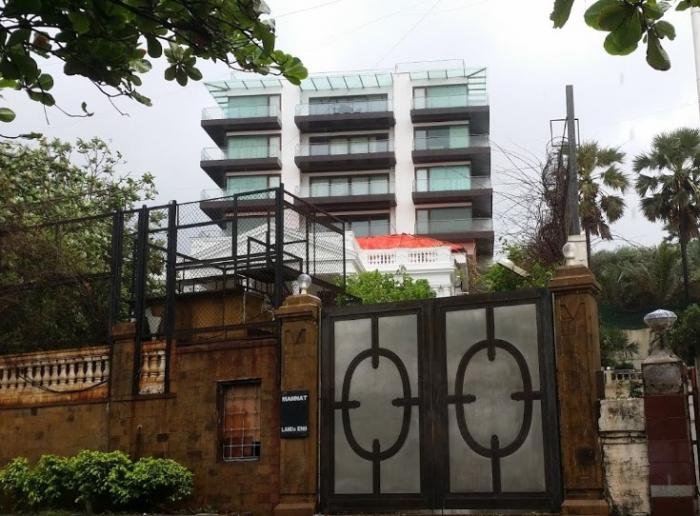 Location: Shah Rukh's House Mannat: Land's End, Bandstand, Bandra (West), Mumbai, Maharashtra – 400050, India
Salman's Galaxy Apartments: Galaxy Apartments, Bandra, Mumbai
Amitabh Bachchan's House: Jalsa, B/2, Kapol Housing Society, VL Mehta Road, Juhu, Mumbai, India
38) Take a ride in Mumbai Locals
You visit here would be incomplete if you don't take experience our lifeline, at least once. Local trains in Mumbai are the most common and used mean of transport. Connecting the whole city from three different sides, Central, Harbour and Western. Mumbai is very well connected by trains, and so you'll liking find this way to be easier and fast to travel than by road. Might I remind you, we have a lot of people and so they will be in the trains too. If going for a ride, stick to travelling in non peak hours (working hours)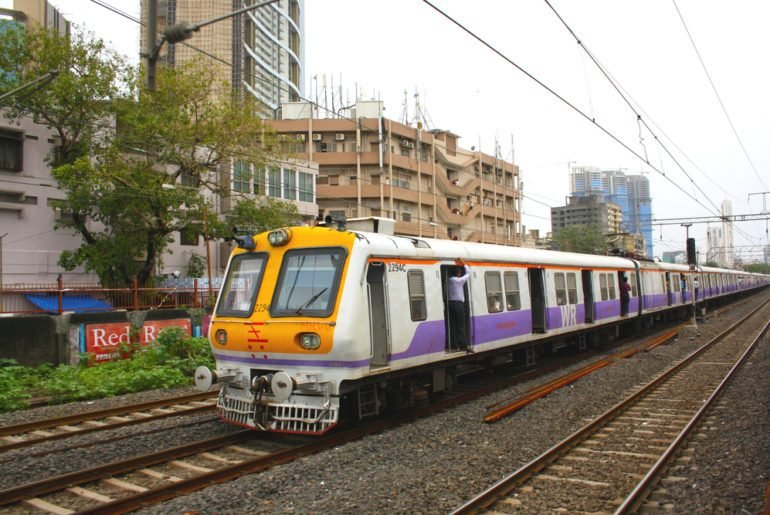 Location: Any railway station running across Mumbai
39) Massage at Worli Sea Face
We have a local everything in Mumbai, from fashion to food, trains to massages. Yes, massages. You'll find great masseuse at Worli Sea Face for dry massages. If you're having a long day, just take a drive to the sea link and get yourself a massage. They are available till 4 AM. You'll sleep well that night and you can come back here and thank me the next morning.
Location:Worli Sea Face, Worli, Mumbai, Maharashtra, 400030.
40) Powai Lake
Powai is one of the posh areas of Mumbai, which should be a good reason for you to visit and take a walk around here. But wait, you'll find yourself a Lake sitting in the middle of a Renaissance Hotel and other housing complexes around the periphery of the lake.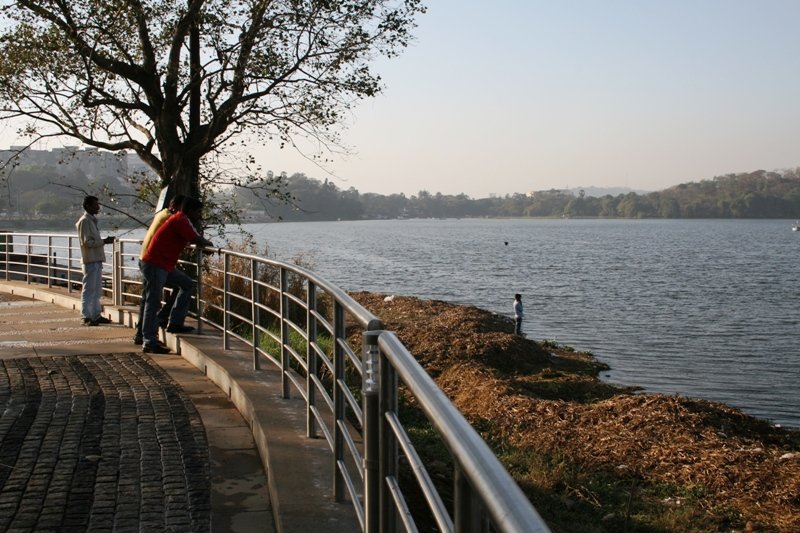 Location: Powai Lake, Powai, Mumbai, Maharashtra, 400076
41) Find cycle walas
One of the most humble things to do in Mumbai is take a walk early morning and eat breakfast from sellers on the move. Forget food trucks, we have food cycles here in Bomb-bay! These guys sell fresh idlis all night and early morning, along with tea, coffee and flavored milk. I can't drop in a location here because you'll find them at famous places or most visited areas in town.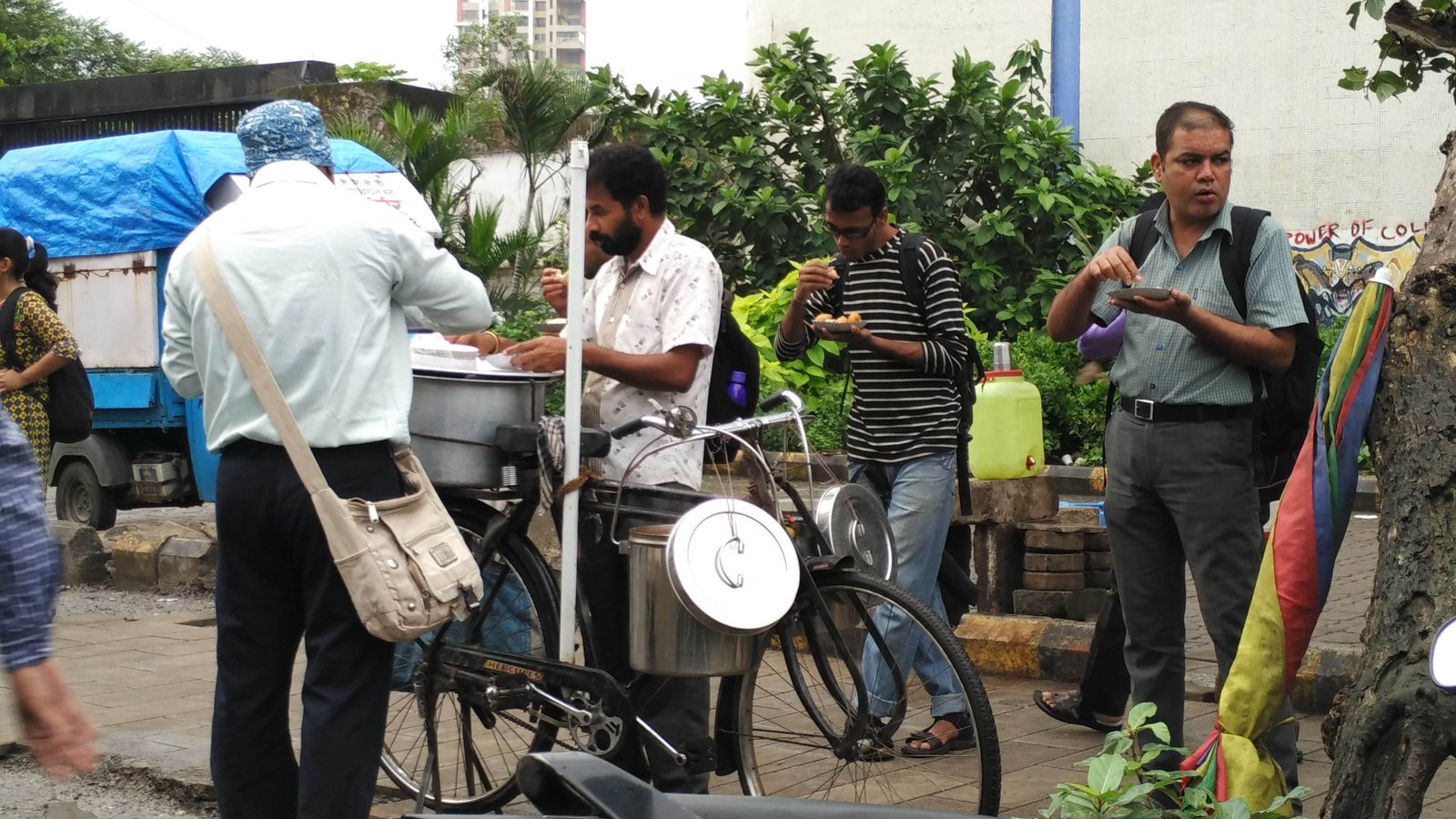 42) Chill at the pre-sea link promenade
Sealink is one of the most modern day, advanced architectural way to commute. And there is no stopping or walking on this bridge. But that doesn't mean you can't still enjoy the beauty of its looks. Pre-sealink promenade is that spot where you go and enjoy the light shining over this magnificent link.

43) Versova rocks also
I can't tell you enough places to enjoy the sea view. You will end up looking at the same thing but in a different setting entirely. Versova rock is one such setting. Peaceful place with not too many locals, you can easily find a good spot and enjoy the chilling breeze. This would be more away from the light and one of the better things to do in Mumbai is get away from noise.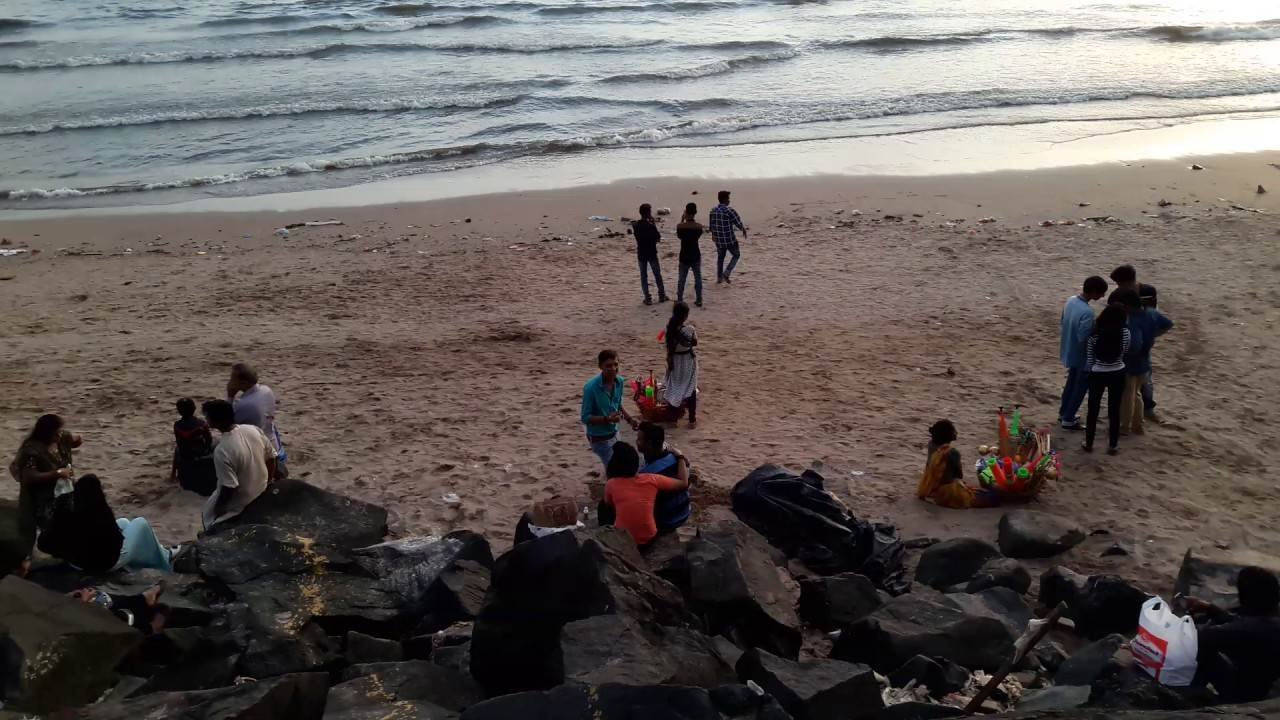 44) Watch bike races
If you're into speed and racing, I'd suggest you visit Marine Drive at later hours of the night or really early hours of the day. You find crazy bikers on the go, racing faster than the other. Just watching them go gives you enough adrenaline to cheer them on.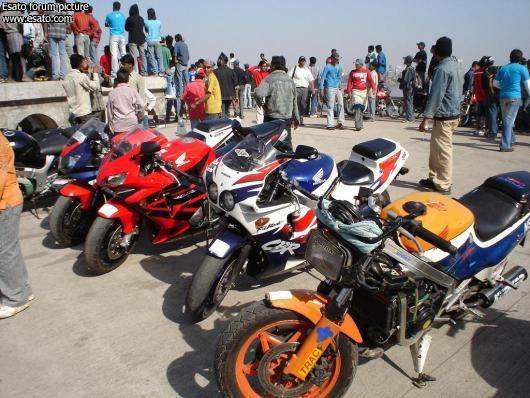 45) Have midnight buffet at 5 stars
Going for a party but want to stay out all night? There are few places in town that allows you to sit, chill and eat up till 4 AM or maybe even later. Orchid in Vile Parle East, Sofitel in BKC, The Bayview at Marine Drive are places that also serve mouth-watering buffets at midnight. So yea, now you know what are some of the things to do in Mumbai later in the night.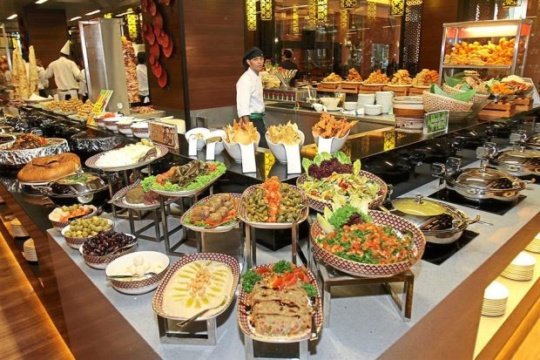 46)  Eat at Mohammad Ali road
Mohammad Ali Road is an area of multiple streets serving foods on stalls and in restaurants. Their Mughlai food is to die for. Literally the best options for mouth-watering tandooris, kebabs, shawarmas and Biryanis. Just show up here and you'll know what I'm talking about.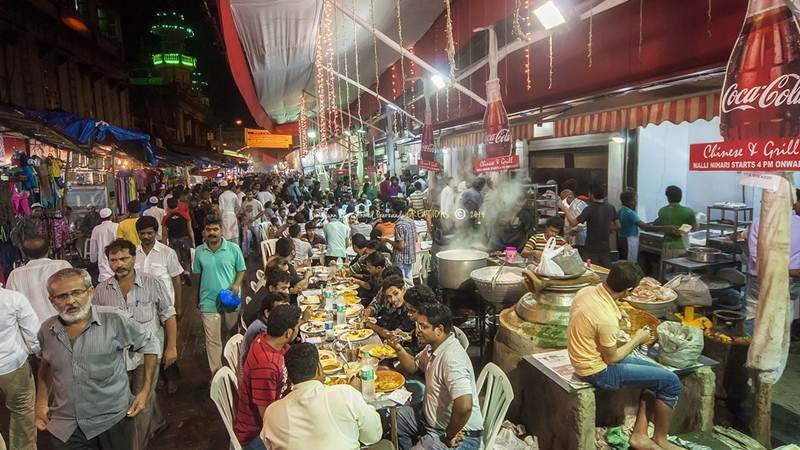 If there are any things to do in Mumbai or any weird/quirky thing to do at night, let us know in the comment section below.
OR
If you're a freelancer looking for a coworking space, give us a call at +91 922 221 3191 or visit www.mumbaicoworking.com to book a tour of Mumbai Coworking.