With the trends in designing office spaces evolving, it's hard to keep up with the latest fad without spending a large sum of money on office design ideas. Lists of the coolest office spaces are constantly being updated with more and more companies emerging. They're all making their workplace appealing to attract more candidates. Not just companies, even freelancers and entrepreneurs working out of their homes are on the lookout for creative home office ideas.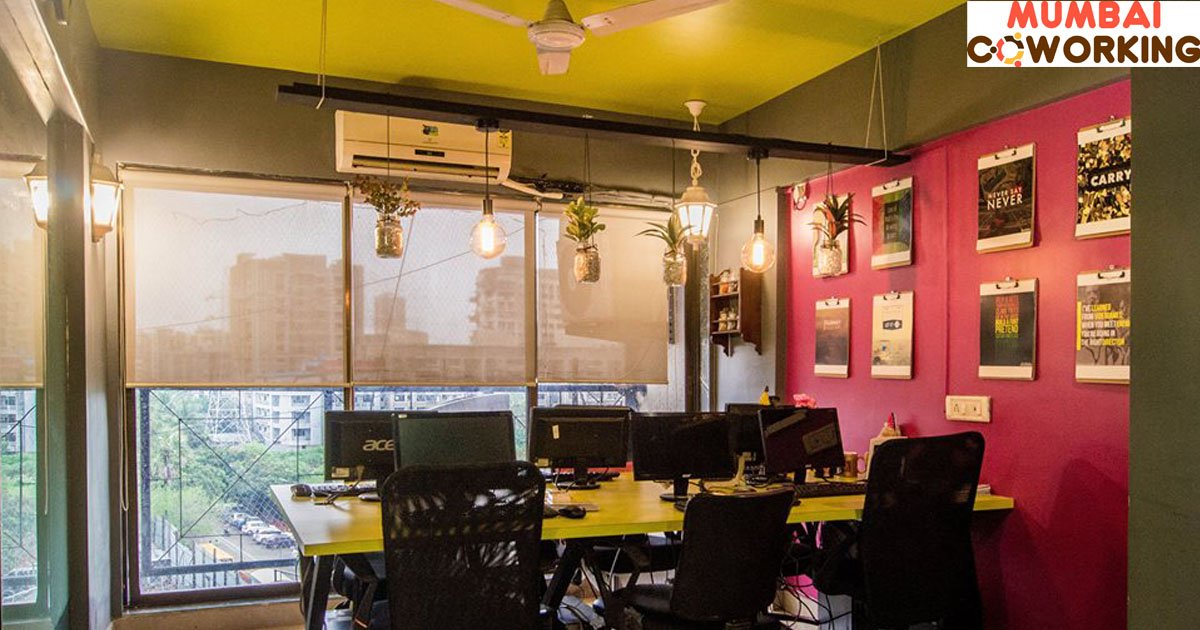 There's no need for you to go searching all over the internet to look for the most creative office design ideas. We've made a collection of the best ideas to affordably design an office space and home office ideas to add that spunk to your work life.
Here are 21 brilliant ideas you can incorporate into your interior decor project:
1. Fairy Lights
We're going to start with the obvious. Fairy lights have been trending for a while in room decor. But offices have also taken up this easily available accessory to lighten up their rooms with style. Use them to hang up a string of photographs or just to decorate your walls, they look pretty either way!
2. Artificial Plants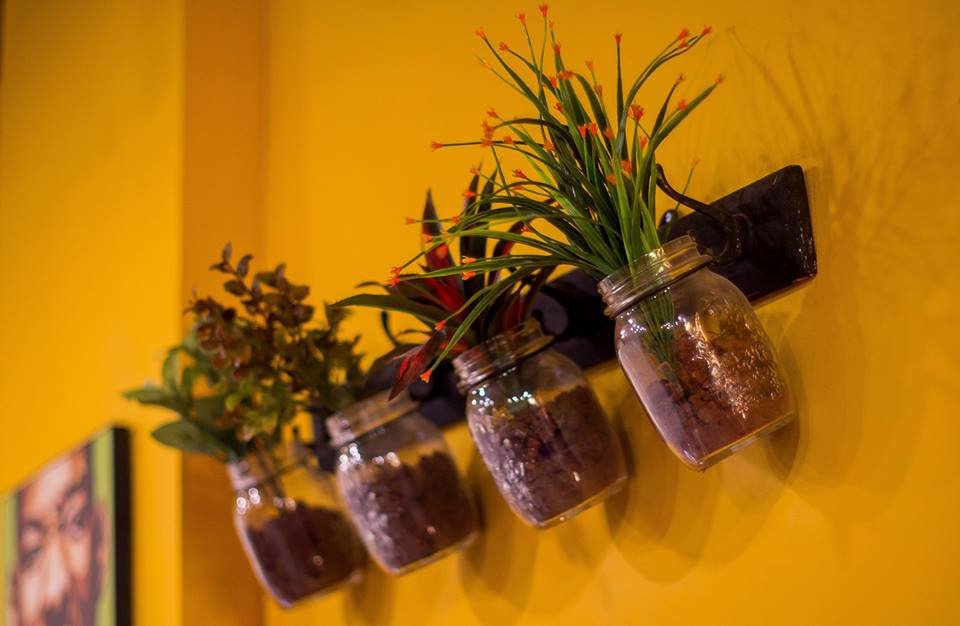 Maintaining real flowers and plants indoors can cost you a lot of time and productivity. Artificial creepers tied along pipes and wires can make them look more presentable and less like neglected objects. Artificial flowers and plants placed around the room are great office design ideas that give a feeling of being close to nature.
3. Graffiti
Graffiti isn't just something to vandalize someone's property or walls with. They're pieces of art that depict creativity and a message. Graffiti on office walls are another huge trend in office design ideas as almost every office now has a wall that's dedicated to it.
4. Hanging Lamps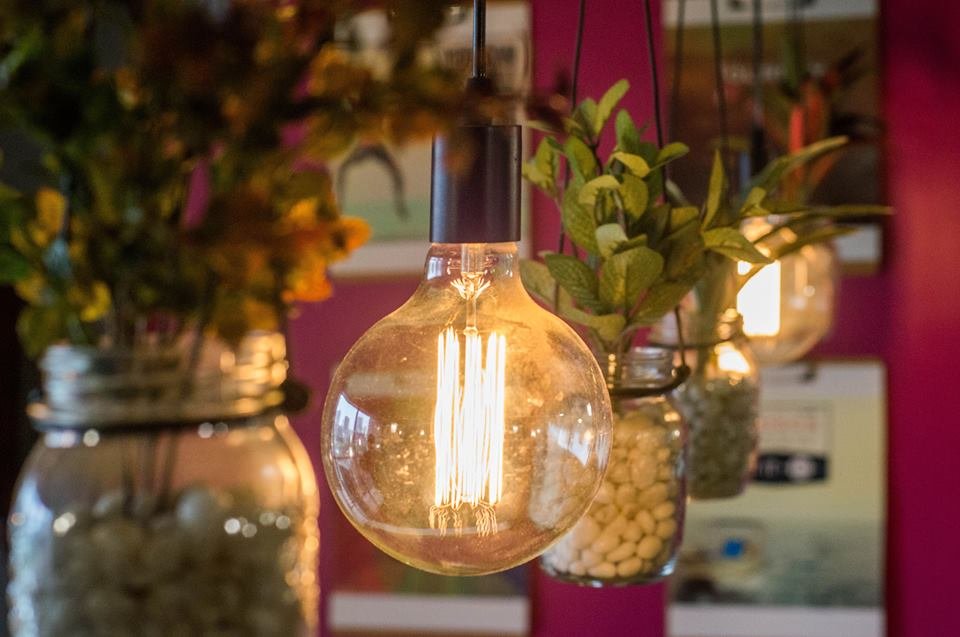 Tubelights and bulbs have been taken over by artistic hanging lamps. These come in numerous styles and patterns that can match the exact theme your room is designed for. Simple yellow lamps or multicolored lamps with kaleidoscopic prints, designer lamps, and many more options are available at affordable prices online and in markets. This office decor can also be used as home office ideas.
5. Hammocks
To unlock the utmost level of comfort, opt for a hammock inside the workplace. These netted things have helped many relax staring at the sky. And though the view won't be a starry night, hammocks at the workplace can help the employees rejuvenate during stressful times.
6. Contemporary Chairs
Chairs. Yes, something as simple as chairs can be made swanky too. Every office has sections dedicated to activities. Why not get chairs appropriate for the activity? Adjustable office chairs for desks, low level cushiony and colorful stools for casual use, chairs without armrests, or customized chairs to suit the theme of the room make for really cool office decor.
7. Bean Bags
Bean bags are another extremely famous item for office design ideas. These go with every theme and are the first thing to be occupied wherever they are – at home, parties, and even work!
8. Grass Mat / Carpets
If you have a balcony, or an informal meeting room, beautify the floor with a grass mat. Carpets, even the non-magical ones, can make the room look nicer. Soft carpets to walk on can enhance anyone's mood to be honest.
9. Pin Board
Pin boards, or bulletin boards, are not just used for decoration. These are quite useful to set reminders, have important information right in front of you, put up notices, and much more!
Don't want to spend big bucks on decorating your own space? Get a fully furnished quirky office to call your own in just Rs. 5,000 per month!
10. Floating Shelves
Floating shelves won't take up much of your space, even if you get a bigger size. They give off an elegant feel with their simplicity. You can use it to keep decorative items, plants, photo frames, kitchenware, etc.
11. Study Table
While everyone already has a desk at work, a study table in a secluded corner can help people struggling with concentration. It's a great spot for coming up with new ideas and avoiding any disturbance to think. If you're working from home, it can definitely give you a professional feel and boost your productivity.
12. Paintings / Cool photos
Individualize your room with a touch of your personality through photos and paintings as office decor. Motivational quotes, team pictures, pictures of your idols and dreams, or even your vacation pictures can add a spirit of motivation to the location.
13. Chilling Room
This one might sound a little expensive, but it really is just what other items in this list will compose. Add bean bags, grass carpets, graffiti, hanging lamps, and anything that you want to make it an informal place for people to connect.
14. Mirrors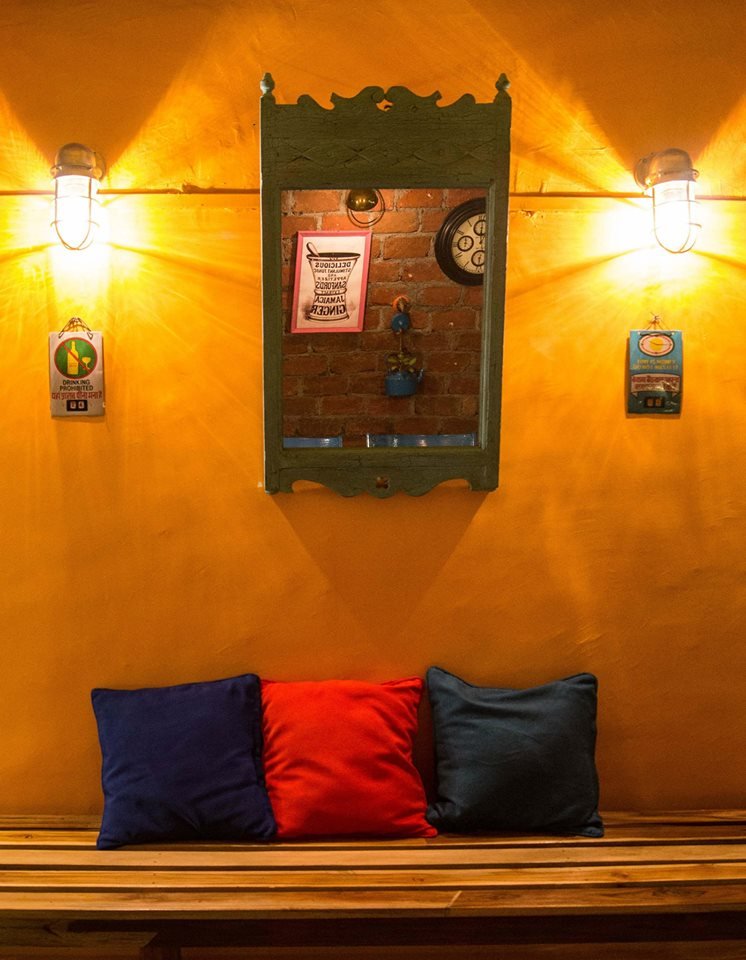 No, we're not talking about the restrooms. We're talking about mirrors, big or small, with fancy frames that are not only useful but also decorative. Put a unique mirror in every room for people to use, or just to make the room look good.
15. Vintage Furniture
Vintage furniture really does give a unique touch to your interiors. Vintage closets to use for storage, chairs to relax on, or even drawers on desks can change the feel of the room entirely.
16. Fancy Looking Office Supplies
Who said office supplies need to be boring? Yes, they might cost more than simple supplies, but they will definitely be used to their worth and look exquisite. Pen stands, mugs with creative designs, and unique diaries are all basic supplies that can be taken up a notch at work and be used in home office ideas.
17. Wall Clocks
Analog or digital wall clocks don't have to be simple. If you're following a vintage theme, make sure you also include a wall clock in the list of items that need to match the theme. An out of place clock on the wall can hurt the image of the room and the theme.
18. Divider Free Desks
Almost every office has desks with dividers. Not many are willing to risk it and try out a team desk without any dividers. This one's tried and tested by the team at Mumbai Coworking, and works like a charm. It increases the amount of space available, and also doesn't make you feel isolated.
19. Wooden Floor
Grass mats and carpets are just things that go on top of the floor. If you want, you can also make the floor nice enough to not need any more decor. Wooden flooring or other designer floors are sufficient by themselves. This one-time investment will help you save up on other office design ideas.
20. Decorative Items
With so many places like shelves and desks available, it only makes sense to buy decorative items to place at these locations. Toy cars, airplanes, fancy office supplies, desk watches, vases, candles are just some of the items you can exhibit.
21. Modern Bookshelves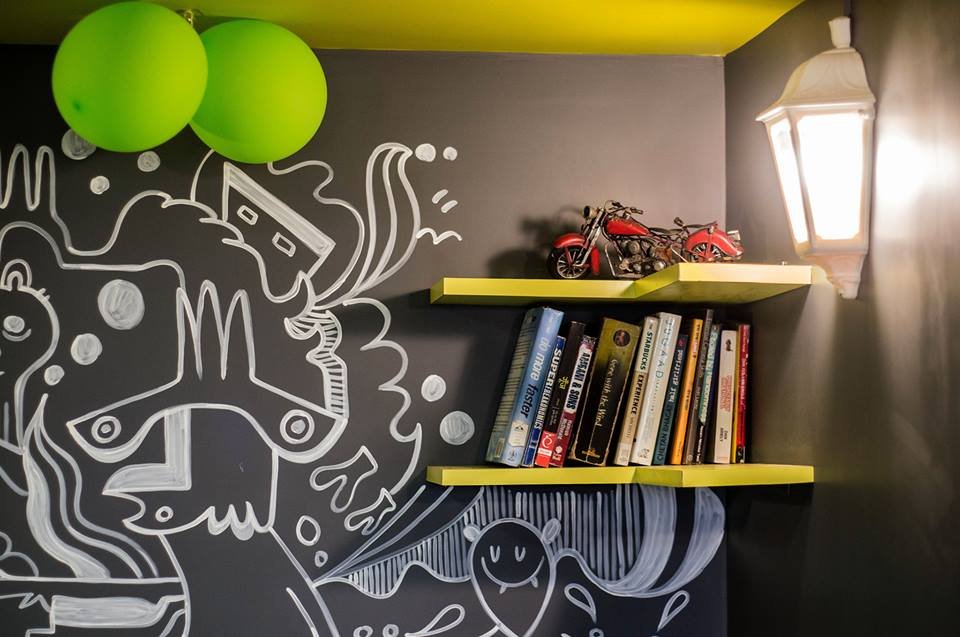 Every company encourages reading more books, and offers books as a way to pass time when someone needs a break. Instead of placing them scatteredly on a table, put them in a bookshelf. Even office files and documents can be categorized and kept in bookshelves to reduce cluttering and messiness.
Why spend your money on designing an office space that you will eventually grow out of as you scale? Get a coworking space for as low as Rs. 5,000 pm and pay as your team grows!
To get an affordable coworking space in Andheri West, give us a call at +91 92222 13191 or visit mumbaicoworking.com to book a free tour of the space