The city of dreams finds someone new entering every day and with them comes their desires to experience the best of everything Mumbai has to offer. From Bollywood to business, art to politics, skyscrapers to country's largest slums, premium cars to local trains and fanciest restaurants to lip smashing street food – our Island city has it all. We find ourselves open to new cultures, beliefs, celebrations, and FOOD. If you are new to the city or just in the mood to explore, drop everything, take the first local to SOBO and start walking. Street shopping and eateries are the best and most economical experiences you can have to sense the right pulse of the city. With the holy month of Ramadan just around the corner, most of us, are excited about the mouth-watering Iftar food at Mohammed Ali Road that is about to take over this city's nightlife.
Some of the most famous Khau Gallis (food lanes) will have melt-in-the-mouth tikkas, kebabs, rolls, and mithai served post-sunset for the whole month. But if you are new to the city or haven't really experienced Iftar food here, the much talked about food at Mohammed Ali Road is a must have during Ramadan. You will have a variety of dishes for Non-vegetarians, Vegetarians, and sweet cravers to choose from, with stalls spread over 4 lanes in the area around Minara Masjid. This experience is not for the weak-hearted for here you will have people hogging with a greedy craving for almost everything Mohammed Ali Road has to offer in food.
But if you are a first-timer, we'd suggest you pick the best out of the best. To make sure you don't come back disappointed, we have curated a list of restaurants you must visit and some of the dishes you could try out of their menu. These are all tried and tested, so go ahead and have the most unforgettable food walk this city can offer.
Here's a list of Top Mohammad Ali Road Restaurants
Where you can find legendary food at Mohammed Ali road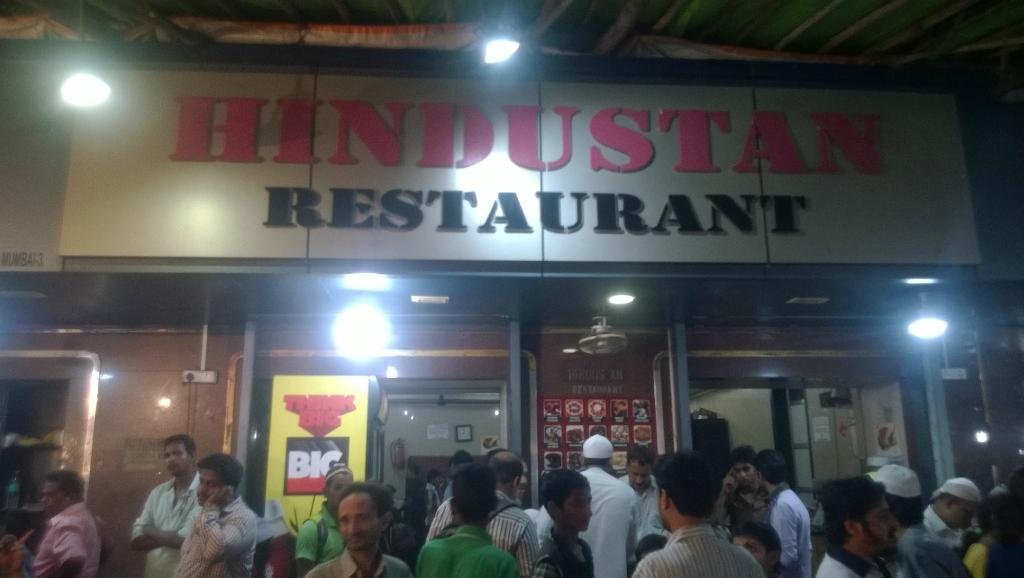 Hindustan Restaurant is based in CST near the iconic Minara Masjid. They serve a variety of non-vegetarian dishes at the most affordable prices. Not that vegetarians will go hungry here, but this joint is more celebrated amongst the meat eaters. The average cost for two is 400 rupees and they are open till 11 PM every day. Hindustan Restaurant is one of the must visit places at Mohammed Ali Road.

Specialty: Butter Chicken
Address: 152, I M Merchant Road Near Minara Masjid, Mumbai CST Area, Mumbai
Phone: 022 2347 6241
Ramadaan Timing: 12 Noon – 4 AM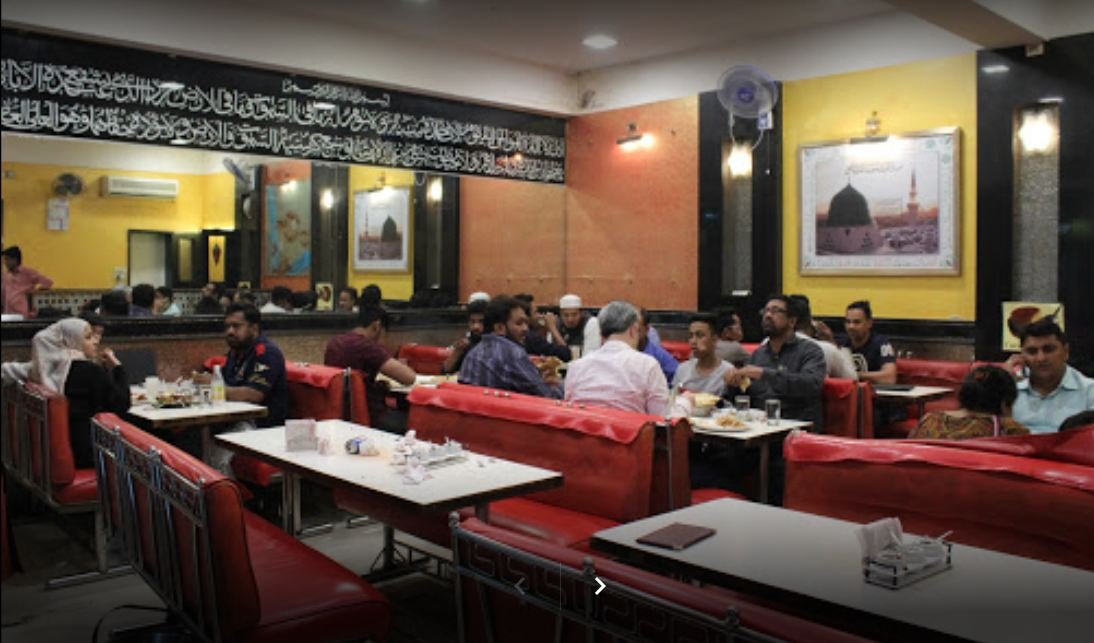 This food joint's name doesn't do justice to it's menu. They not only have Chinese and Mughlai cuisines but also have a special section just for Ramadan. Now that's something you must try when you are in the area. You can expect waiting for your order but the food won't disappoint at all. They also have both veg and non-veg dishes on their menu.

Specialty: Nalli Nihari
Address: 122/132, BarkatManzil, Near MinaraMazjid, Mohammed Ali Road, Mumbai
Phone: 022 23456529, 022 23475621
Ramadaan Timing: 12 Noon – 4 AM

For those who enjoy bingeing on sweets more than anything, this is your local paradise. There is nothing local about their sweet spread though. They are known for their quality and taste, with preparations make in pure ghee only. Milk Cake is rated their most tried and favorite sweets. We'd like to know if you enjoyed it too.

Specialty: Rabdi Malpua
Address: 160/163, Merchant Road, Near Minara Mosque, Mohammed Ali Road, Mumbai
Phone: +91 9820001775
Ramadaan Timing: 6 PM – 4 AM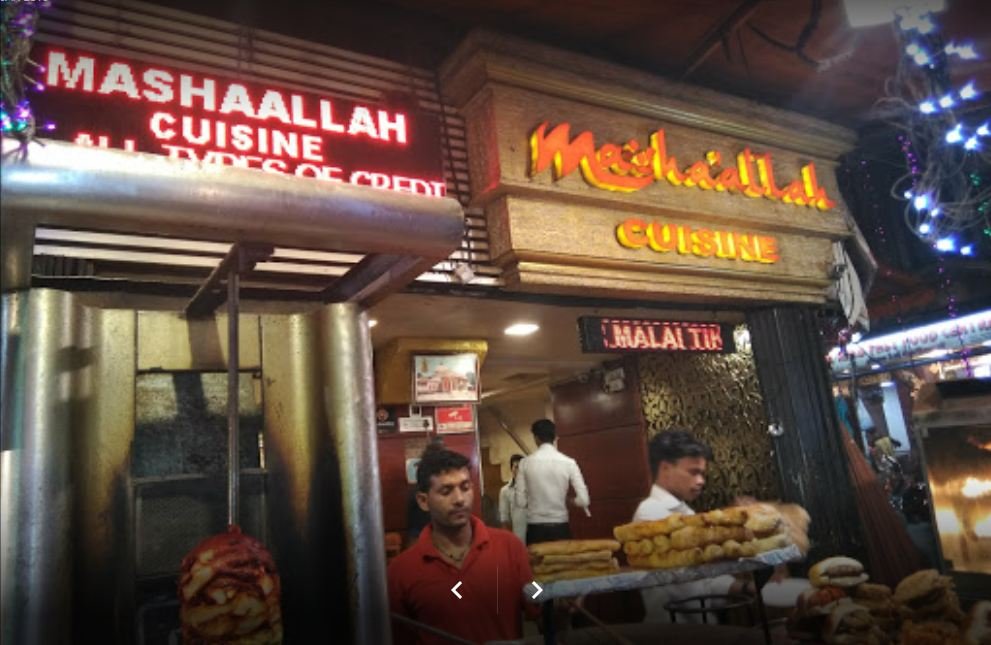 Along with Mughlai and Chinese, Mashallah is famous for its Lebanese menu as well. If you are looking for variety in different cuisines, this is the place to be at. Again, their serving is much more for the meat eaters than the veggie lovers and they are a little more expensive than the other joints around Mohammed Ali Road. But they are undoubtedly worth a visit, with food that's Mashallah in every bite.

Specialty: Reshmi Barra
Address: 3-6, Asvat Mansion, 160/164 I.M.M. Road, Beside Minara Masjid, Mohammed Ali Road, Mohammed Ali Road, Mumbai
Phone: 022 23454515, 022 65537337
Ramadaan Timing: 6 PM – 4 AM

Marhaba Fast Food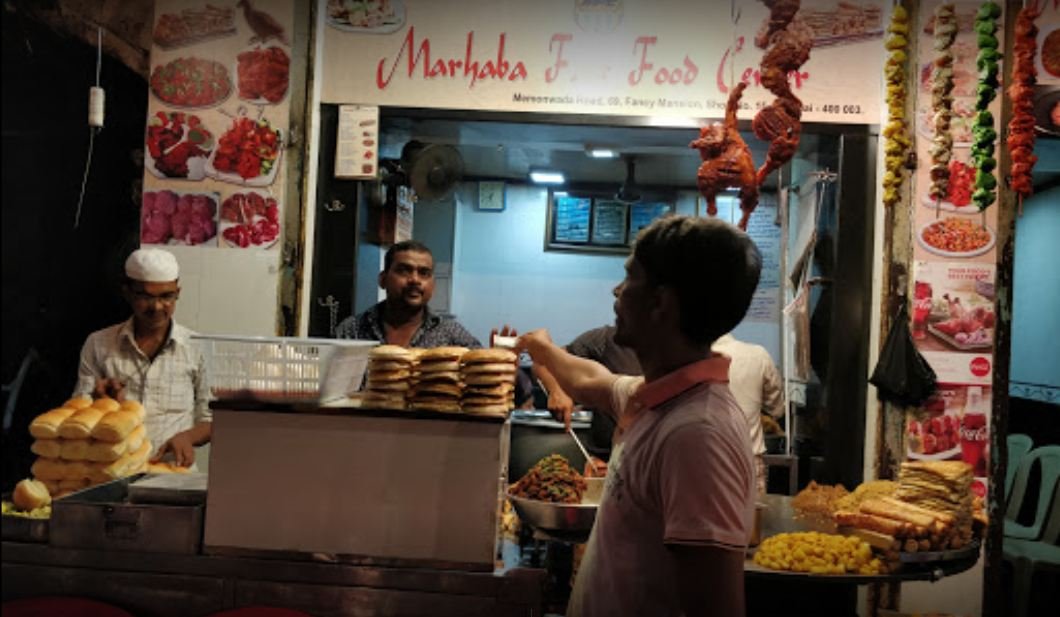 Here's a place for the mutton lovers, if you are at Mohammed Ali Road this Ramadan and craving for that red meat, visit Marhaba Fast Food. As the name suggests, they are also offering a great taste in different cuisines. Don't be surprised if you don't find them on Zomato, they are one of those rare gems that are only known to the regulars at Mohammed Ali Road.
Specialty: Bhuna Mutton
Address: 65, Memon Wada Rd, Mandvi, Mumbai, Maharashtra 400003
Phone: 091679 64991
Ramadaan Timing: 6 PM – 4 AM
Bismillah corner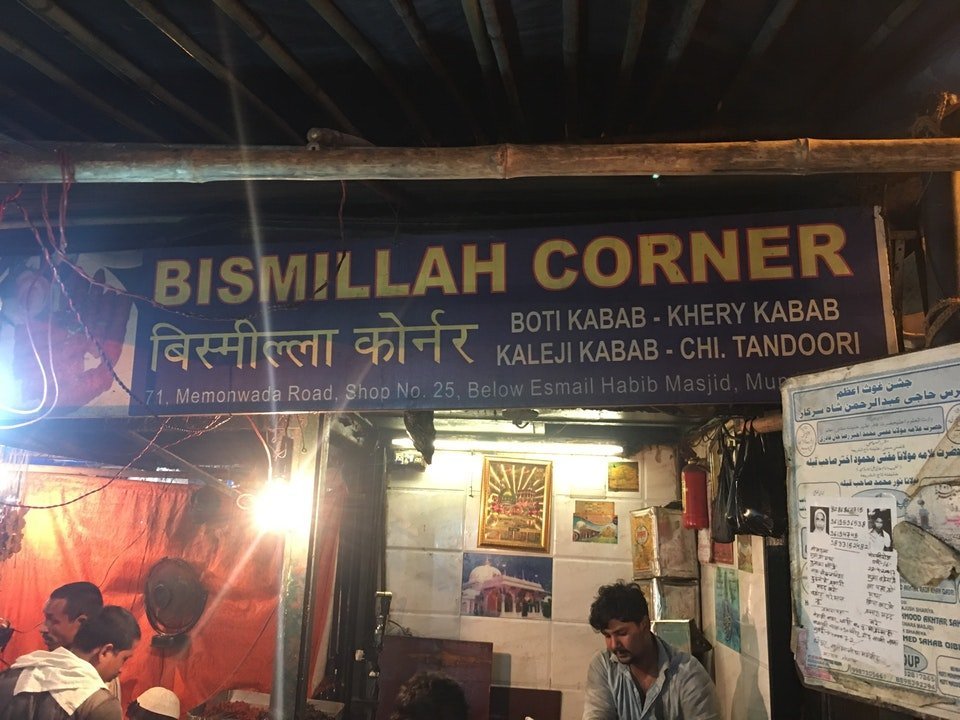 Calling out to call the kebab lovers, at Bismillah Corner. If you are someone whoes food walk would be incomplete without a bite or more of kebabs, then you can't miss this corner. Again, they are not listed on any food sites, but trust us when we tell you they know what a Kebab Lover really wants. You don't have to waste any time in taking your pick given their four-item menu. They know what they are good at and want you to try the best.
Specialty: Seekh kebabs
Address: Shop No. 25, 71 Memonwada Rd., Below Esmail Habib Masjid
Ramadaan Timing: 6 PM – 4 AM


Burhanpur Mawa Jalebi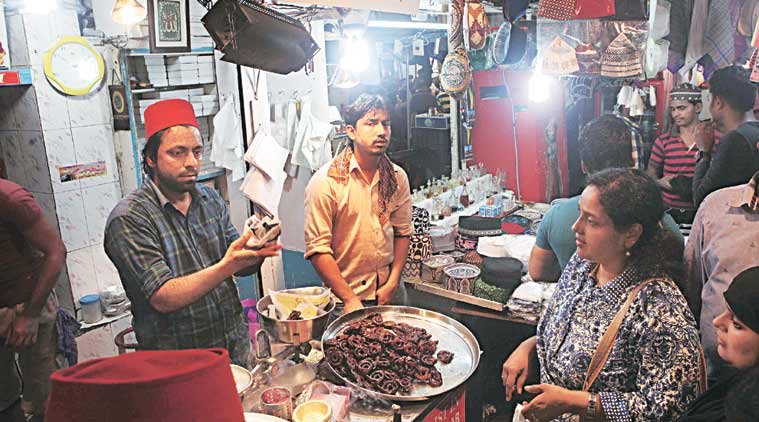 This one is a GO TO at Mohammed Ali Road. They started serving Mawa Jalebi 10 years ago, with their authentic recipe from Madhya Pradesh. Delighting sweet lover in Mumbai with their one of a kind Mawa Jalebi. They are open between 4 PM to 12 PM on regular days and between 4 PM to 3 AM during Ramadan.
Specialty: Mawa Jalebi
Address: 23, PL Lokhande Marg, ACC Nagar, Chedda Nagar ACC Nagar, Chedda Nagar Mumbai, Maharashtra 400043
Ramadaan Timing: 4 PM – 3 AM
If you have heard of street food bingeing in SOBO, you would have heard the name Bade Miya. They are popular not just because they are one of the oldest food stalls there, but because of their excellent taste and flavors in Mughlai. You can't not try Bademiyaan on your SOBO food-walk, you won't regret it.
Specialty: Nhari, Soup, Bheja, Paya
Ramadaan Timing: 6 PM – 4 AM

Kadar Sandaal Stall
Another one for those with a sweet tooth. This tiny stall has limited choices to pick from but whatever they have, is a must try. Not to be found on zomato or any other food sites but then again, you have to trust our word for it. Try and tell, please.

Specialty: Saandal
Address: Kambekar Street corner, Opp Ismail Habib Masjid
Phone: 9224417943
Ramadaan Timing: 6 PM – 4 AM
Shalimar is one of those places you can go to if you don't believe in food walks. Their menu has left nothing you can't find, be it Mughlai, Chinese, Lebanese or Fast Food, their variety in quality literally endless. Not just that, they also provide bulk orders, so if you stay close or are thinking of a party around SOBO, you can trust Shalimar to treat your guests in Shaan.

Specialty: Raan Biryani
Address: Vazir Building, Shalimar Corner, Bhendi Bazaar, Sandhurst Road, Mohammed Ali Road, Mumbai
Phone: 022 23456631
Ramadaan Timing:8 AM – 4 AM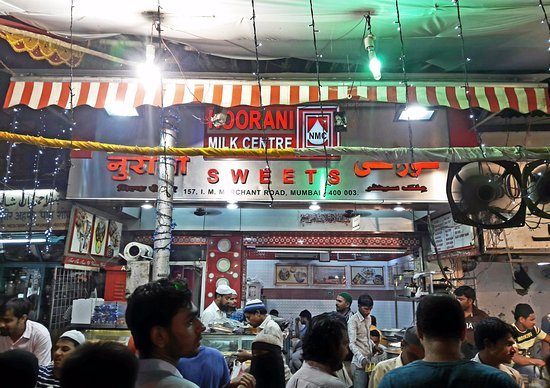 Walk over to Noorani Milk Center after your food craving are satisfied and call for Malpua with Rabdi. If this doesn't make you go, "Waah Noorani", then I don't know what will. They are also known for their Masala Milk. For someone who loves milk in any form, this is my all time favorite at Mohammed Ali Road.

Specialty: Masala Milk
Address: 157 Ebrahim Road, Mohammed Ali Road, Masjid Bunder, Mumbai 400003, India
Phone: +91 22 2346 4361
Ramadaan Timing: 6 PM – 4 AM
Suleman Usman Mithaiwala is famous not just in Mohammed Ali Road, but around Mumbai given their multiple outlets all across the city. They are also known for their long standing quality and growing variety in the dishes offered. If nothing else appeals you for sweets, Suleman Usman Mithaiwala definitely will.

Specialty: Rabdi Malpua
Address: 167, Ibrahim Merchant Road, Below Minara Masjid, Mohammed Ali Road, Mumbai
Phone: 022 23465059, 022 23443966
Ramadaan Timing: 4 PM – 4 AM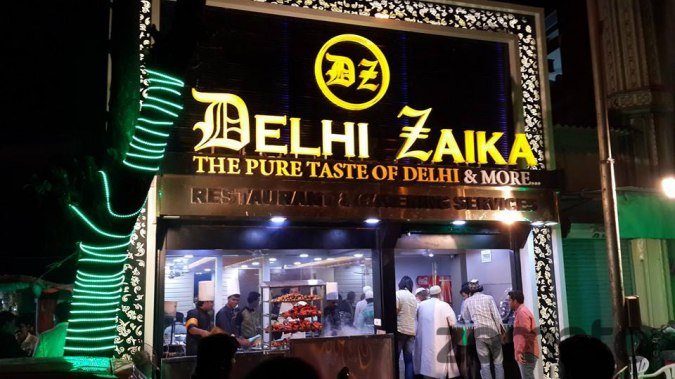 This is one of the other restaurants that offers family dining, great quality and relishing variety in their menu. They are open till late and so you don't have to worry about rushing to eat with the folks. Amongst other things, their rolls are something to try if you're there.
Specialty: Changezi Chicken
Address: Chapra Hotel, Shop No 1/A, MS Ali Road, Near Nishat Cinema, Grant Road, Mumbai, Maharashtra 400008
Phone: 022 23060918
Ramadaan Timing: 4 PM – 4 AM
With limited food on the menu it seems they don't believe in serving a lot of variety because they are sure of what they are good at serving. They are famous for their chicken dishes and the most unique one of them to try is Chicken Sanju Baba, yes you read that right. They open as early as 6 AM and so they have a great breakfast menu. If you are someone who enjoy watching the sunset at Marine drives, you can be here to eat your first meal of the day after that long walk.

Specialty: Chicken Sanju Baba
Address: 179, Wazir Building, Abdul Hakim Chowk, Bhendi Bazar, Near, Mohammed Ali Road, Mumbai
Phone: 022 23456008, 022 23476188
Ramadaan Timing: 12 Noon – 4 AM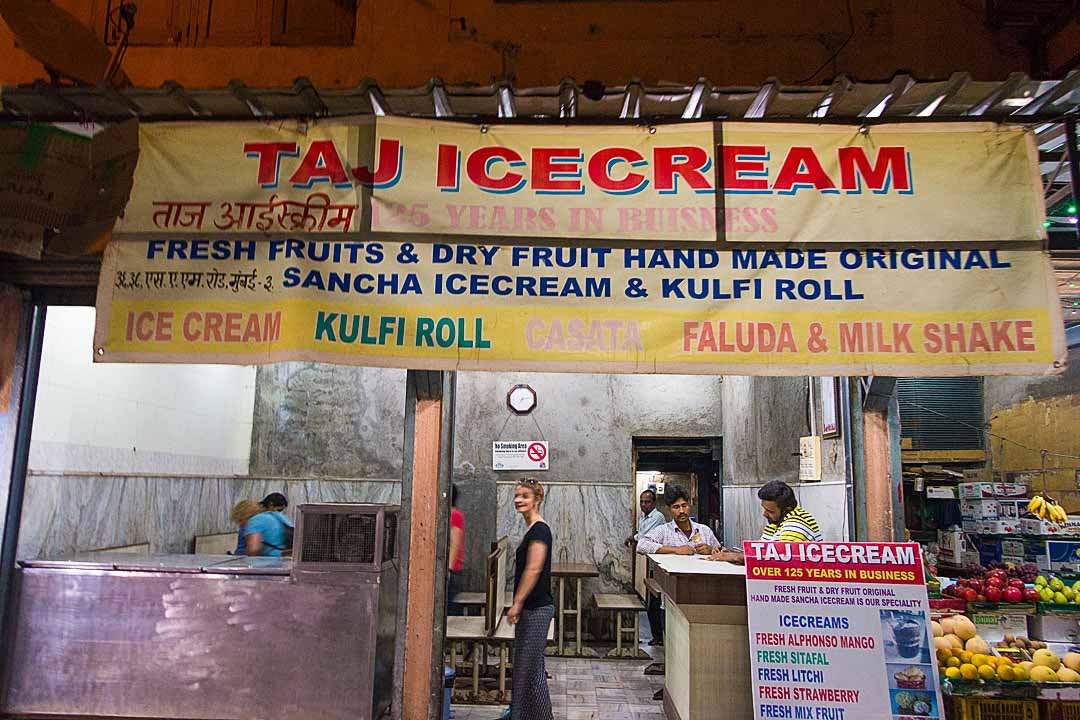 Taj Ice-cream is one of the best ice-cream joints in Mohammed Ali Road. But they didn't always look this warm. They have rebranded themselves recently, which is bringing them all the deserved attention at this busy food street. I can't wait to visit them again this summer.

Specialty: Custard Apple
Address: 36 Near JJ Hospital, BohriMohalla, Khara Tank Road, Bhendi Bazar, Mohammed Ali Road, Mumbai
Phone: 022 23461257, +91 9820635292
Ramadaan Timing: 6 PM – 4 AM

Sarvi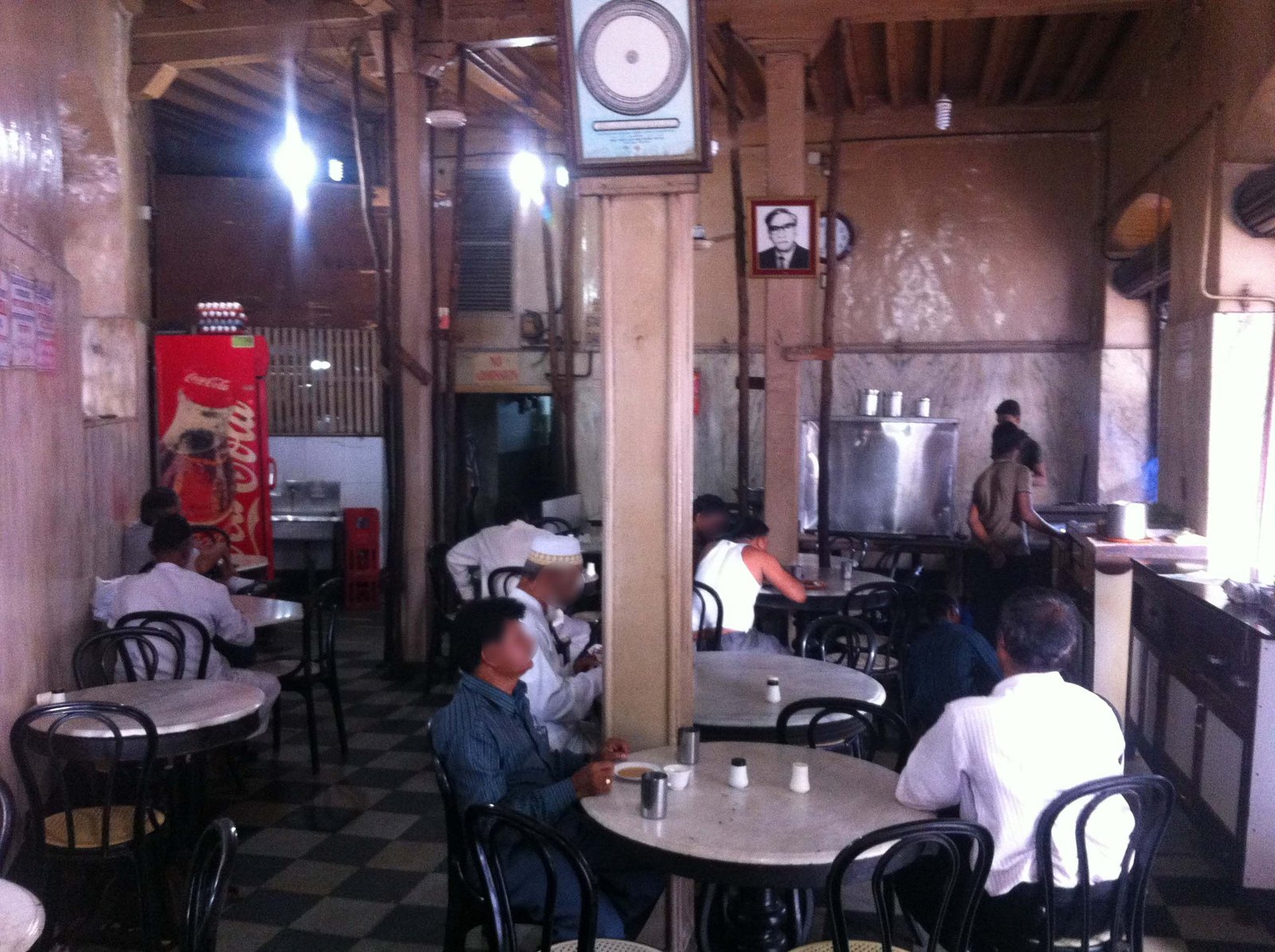 Another one of the famous kebab joints, Sarvi has been around for over 90 years in SOBO's most famous food street. Have serve the most crispy yet tender melt-in-the mouth kebabs, these with mint chutney is all you need to make your evening at Mohammed Ali Road. We'd suggest you head there early, as they might sell out soon after sunset.
Specialty: Seekh Paratha
Address: 184/196, Dimtimkar Road, Opposite Nagpada Police Station, Byculla, Mumbai
Phone: 91 9820142967
Ramadaan Timing: 11 AM – 4 AM
Bar-B-Que corner
You can always have kebabs and then some more of them. Bar-B-Que Corner does total justice to its name. Again with a limited menu but great in taste and excellent service. You have to try it to know it, so go try them out.
Specialty:Kebab
Address: Khara Tank Road, Mohammed Ali Road, Byculla, Mumbai, India
Phone:+91 98204 66466
Ramadaan Timing: 5 PM – 4 AM

They are famous for their cakes and unique preparation of phirni. You should make your first trail with their mouth watering Mango phirni.
Specialty: Mango Phirni
Address: 26/28, Khara Tank Road, Bohri Mohalla, Byculla, Mumbai
Phone: 9820837152
Ramadaan Timing: 5 PM – 4 AM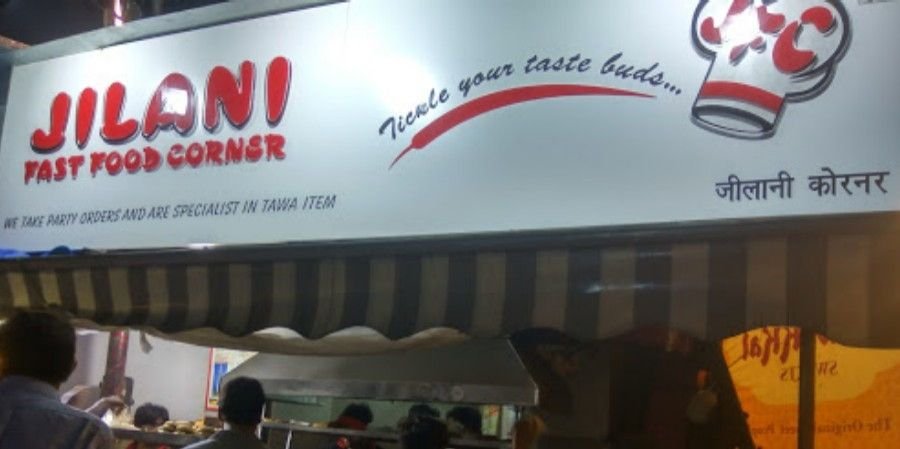 This fast food corner is known to tickle your taste buds. Jilani like the many others mentioned in this blog, deliver food at home. If you are one of those townies who would rather stay at home and eat the street food in the comfort of your room, you call Jilani.

Specialty: Cheese Baida roti
Address: 6, Sana Manzil, Khara Tank Road, BhoriMohalla, Next To Saifee Ambulance, Byculla, Mumbai
Phone: +91 9821786770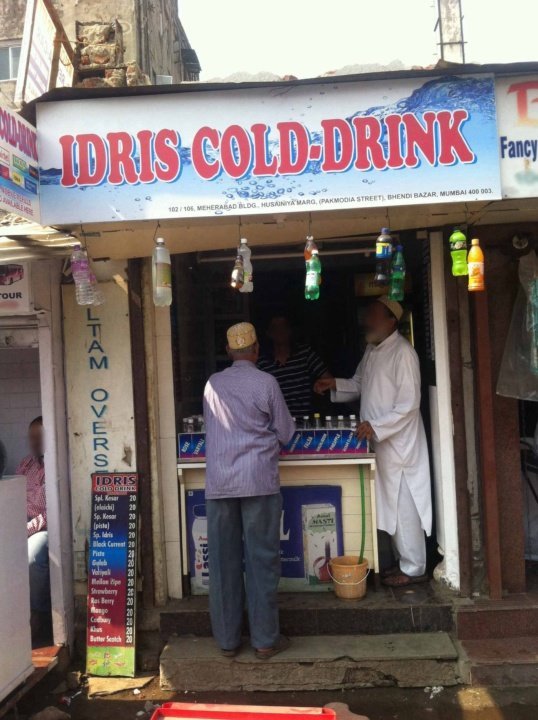 Calling out to all the liqvid dieters (not healthy though), at Idris Cold Drink. They have a variety in shakes, soda and juices some of which are unique at Idris cold drink only. With Mumbai summers getting hotter by the day, stop by here and get a drink or two to keep going.
Specialty:Kala Khatta
Address: 57/73, Raudat Tahera St, Ajmer, Kumbharwada, Mumbai, Maharashtra 400003
Phone: 098201 90353
Started 80 years ago but a man from Surat, now run by his grandson. They serve the same taste in their dishes, passed down from generations. If you are typical local mughlai food lover, this is the perfect food joint for you at Mohammed Ali Road. Don't go by the books looking them up on food sites. You have to try them to believe it.

Specialty: Nalli Nihari
Address: 60, Saifee Jubilee Street, Second Lane, Kumbharwada, Grant Road, Mumbai
Phone: 9819305788m