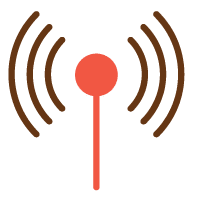 High Speed Internet At Our Commercial Office Space
There are many benefits of fast internet – no wastage of time in looking things up for research, faster loading of apps, running a business smoothly with live updates of all current happenings. All of these together can help you keep up, or even outrun your competitors in the race to success.
It can also save you from anger and frustration, making you healthier with lower blood pressure 🙂
Browsing
With fast internet, you don't have to worry about your screen freezing. In our commercial offie space, Pages will load quickly, surfing videos or doing business research on multiple tabs will be quicker .
Uploading 
Uploading files, content, photos or videos will be done in a flash. As they say, time is money. So you don't want to wait around and have to deal with resolution and compression issues. With high speed internet, you can upload your files in seconds and save your time.
Downloading
Quick downloading of heavy apps, software, audio and visual files. Be updated get the most out of applications, you often have to update the app or software. Faster internet means faster updates.
Transferring Data
One of the biggest advantages of fast internet is rapid transfer of  data. In business, one has to transfer audio or visual files regularly. High speed internet will set up the transferring swiftly.
If you want a confirmation on our assurance, feel free to drop by anytime. Give us a call on +91 922 222 13191 or visit our commercial office space www.mumbaicoworking.com