OFFICE SPACE FOR RENT IN MUMBAI
Book Your Office Space for Rent in Mumbai
(We're based in Oshiwara, Andheri West)
"Sit Back & Work. We'll Take Care of Your Office Space"
The most cost-effective office space for rent in Mumbai provide by Mumbai Coworking. Our services are not only limited to your Desk. Whether you're a Startup, Advisor, Consultant, Small Business, Event Planning or Freelancer, we know relationships are key to your business's success. We offer you conference rooms, Virtual Office and meeting rooms for rent at our shared office to conduct meetings with your clients or internally. 
Get our office space for rent in Mumbai and enjoy plenty of complementary features.
AMENITIES WE OFFER WITH OUR OFFICE SPACE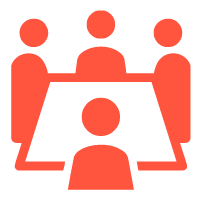 With a wide grin on our faces, we welcome you to occupy our 2-6 seater meeting room. it at a reasonable price of Rs. 450 per hour
With 24*7 electricity, get lightning fast internet to make sure you never lack behind in Work and always be Online.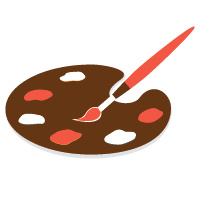 We have vibrant and cheerful interiors to increase your creativity. We have cool wall art, photographs, lighting to boost your creativity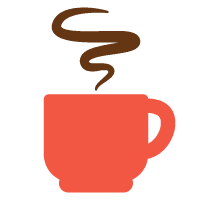 With any of our plans, get free unlimited tea and coffee whenever you need a little push.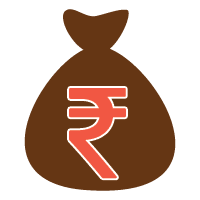 Cost Effective
 Cost effective services is our priority, we have an almost negligible deposit – a month's rent!We don't charge any extra amount for these services, You can use it anytime during  work hours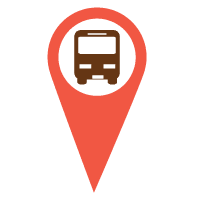 Accessibility
We're at walking distance from 2 bus stops and have a train station only 10 minutes away.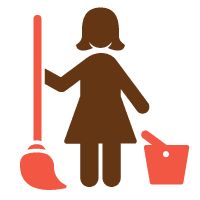 Daily Cleaning Services
Walk into a clean workspace every morning to boost your motivation.We will provide you daily cleaning services at free of cost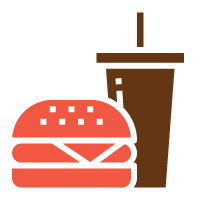 Free Snacks
Mumbai Coworking provides free snacks every evening to coworkers.
OFFICE SPACE FOR RENT IN MUMBAI
Office Condition
Fully Furnished
Availability Status
Immediately
6 Seater Space
Rs. 45,000 / Per Month
9 Seater Space
Rs. 55,000 / Per Month
14 Seater Space
Rs. 80,000 / Per Month
1 Seater Space
Rs. 4,500 / Per Month
2 Seater Space
Rs. 18,000 / Per Month
4 Seater Space
Rs. 36,000 / Per Month
11 Seater Space
Rs. 60,000 / Per Month
BENEFITS OF OFFICE SPACE IN MUMBAI COWORKING
1. Storage
2. Parking
3. Pantry
4. High-speed internet
5. Free Mask and Sanitization
6.Conference room
7. Cleaning services
8. Tea/coffee & water
9. Direct accesss to meeting room
IMPORTANCE OF COWORKING SPACE IN MUMBAI
Mumbai is the financial powerhouse of the country having many international and local business choosing it as its base. As more and more companies are looking for office space for rent in Mumbai, the flexible work culture has set in. The open work culture, mostly kickstarted by the millennial work face, brought the need office space for rent in Mumbai. With less initial investment compared to taking your own office space, Mumbai coworking has become the go-to option for many young entrepreneurs, freelancers, small business owner etc. We create well equipped, ready to move, affordable workspaces. With high rental commercial cost, shared office space in Mumbai is the only cost-effective way to have your workspace.
Most office spaces host multiple events every month. This gives immense networking opportunity with like-minded individuals in the same premise. It takes away all the hassle of finding a space, paying brokerage, designing it etc. You pay and start immediately.
⭐⭐⭐⭐⭐
Rachit Hegde
Rented the 3 seater Cabin at Mumbai Coworking, and it came with private air conditioning and many other amenities. For 18000 Rs per month, it's totally value for money.
The Small Business Project
⭐⭐⭐⭐⭐
Aftab Khan
We are a small team of 5-6 people and wanted a private space which we can call our own. The 6 seaters private cabin option is just perfect for a small team like ours. We focus on our work, and they manage everything else right from cleanliness
Filmygyan
⭐⭐⭐⭐⭐
Dennis Mathew
If you are a startup and want a space to get started without spending too much, this is the place to be. I paid 5000 Rs for a desk and got started immediately. Their on-boarding process is super fast
Knowlens Solutions Private Limited
Location Features:
1. Located in the heart of Mumbai, Andheri West.
2. Easy Access: Just 10 mins from Jogeshwari railway station and D.N Nagar metro station.
3. Walking distance from best restaurants and Adarsh Nagar(Oshiwara) stop.
4. Coworking space is on the 6th floor with a terrace lounge.
Feel free to call us at our below numbers,
we assure you it will be fun.