Mumbai, the third densest metropolis in the world, can be a challenging place to find any space at all, let alone space to shoot. As photographers based in Mumbai, we know finding pre-wedding photoshoot locations in Mumbai is a huge task. On the other hand, Mumbai has ample sceneries like hills and lakes, creeks, islands and rivers.
Here's a list of 20 pre-wedding photoshoot locations in Mumbai that can easily be covered in a day-trip from Mumbai.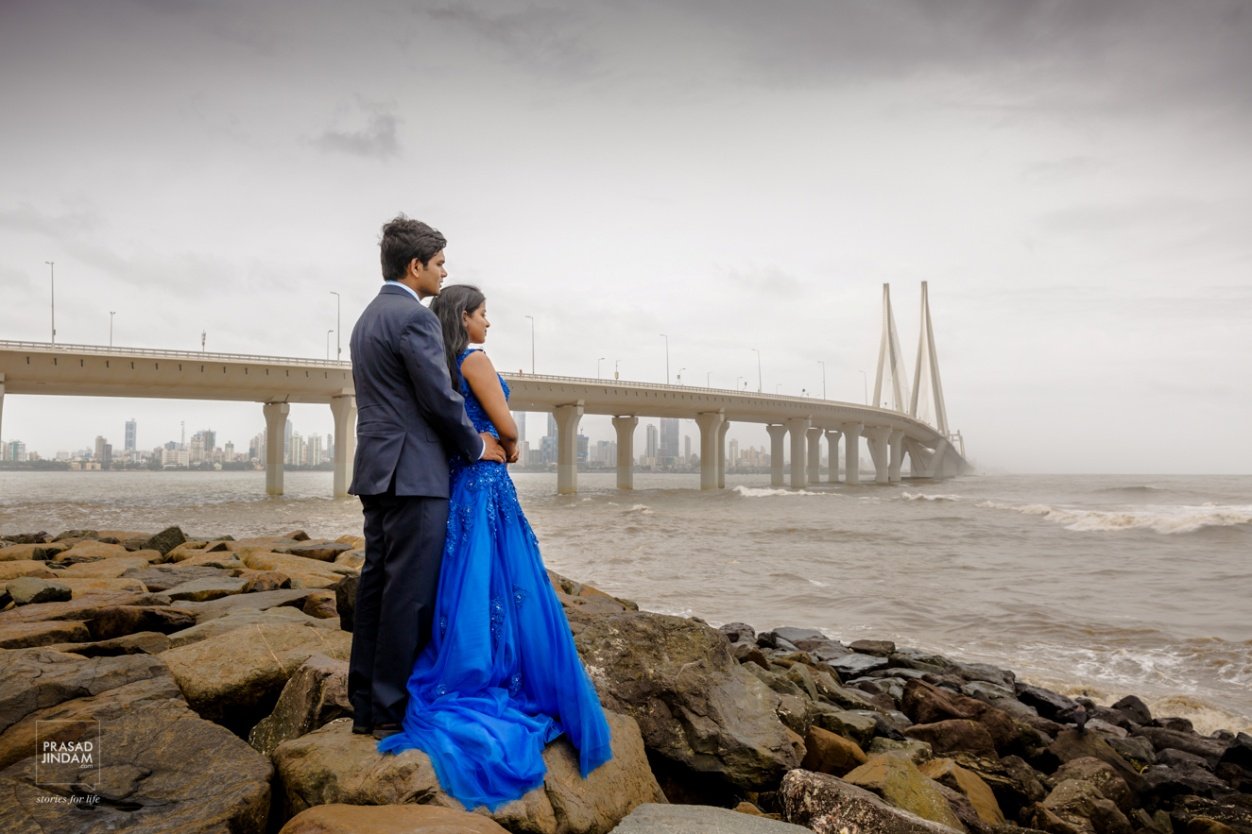 Image courtesy: prasadjindam.com
One of the most pre-wedding photoshoot locations in Mumbai to have the perfect pre-wedding photo shoot. A small garden, fort and the Bandra Worli Sea Link you can get in one frame. Bandstand will give you a perfect balance between the Mother Nature and architecture so the couples who are still searching for pre-wedding shoot locations in Mumbai
Flaunt your love in the forest. For the couples who are exploring unique yet fascinating places for their pre-wedding shoot in Mumbai, sunray Gandhi national park is the best choice. It is the biggest protected urban tropical forest of the world where you can find a lot of rusty and green backgrounds for your pictures. Flora of Sanjay Gandhi national park reminds us the filmy situations of Shahrukh Khan movies. The lush green setting of this place and the exquisite view of the mountains and hills that are located nearby are relaxing for the eyes so if you are a nature lover then this would be your perfect pre-wedding shoot location in Mumbai for your wedding.
Image courtesy: pankajrokade.com
Located at Lokhandwala Andheri west. It's the most unique place for pre wedding photoshoot in Mumbai and it is also known as the Morocco in Mumbai.  the bright colors of the of the lounge fascinate the viewers, the antique art and the color combination of the location offers a spectacular range of pre-wedding photo shoot location the walls of fabric, furniture lamps vibrant colors the shades of blue gives it a unique look. As Morocco has often been the subject of lush and romantic fantasy as Moroccan interior design has become quite popular around Mumbai. This place is characterized by colorful fabrics which look more stunning and fascinating. If you want your photo shoot to have a divergent look then this place will be a better option to choose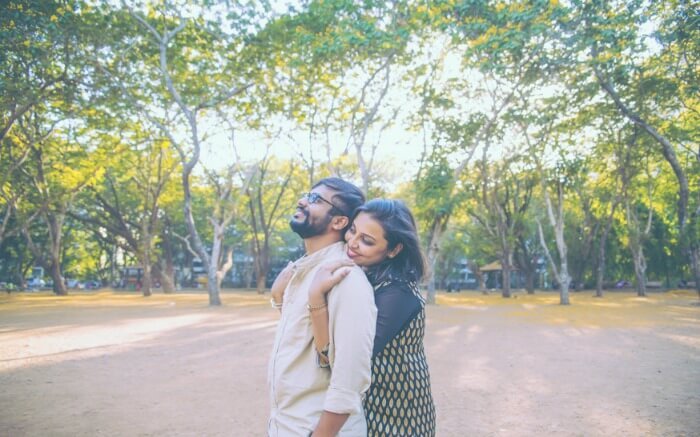 Let the love blossom. the garden is a popular romantic spot for couples to click memories before big day it is one of the prettiest pre-wedding photoshoot locations in Mumbai. Don't miss a few shots on the Nepean sea road nearby. Have a classic photo shoot by enjoying the panoramic view of south Mumbai. Chow patty, Mumbai harbor, and marine drive look amazing from these gardens on top of Malabar Hill.
If you want to have a perfect pre-wedding photo shoot straight from the fantasy world. For kids-at-heart couples, there aren't many pre-wedding Photoshoot locations in Mumbai that are this exuberant. Come here to enjoy some slow rides with the one who's going to be your mate in everything you do in life. And as you share a carefree laughter, let the photographer steal some candid clicks. Though this location looks good in bright light, lit up theme parks are dreamy no less!
Also Read : Things To Do In Mumbai: Our 40+ Action-packed Picks!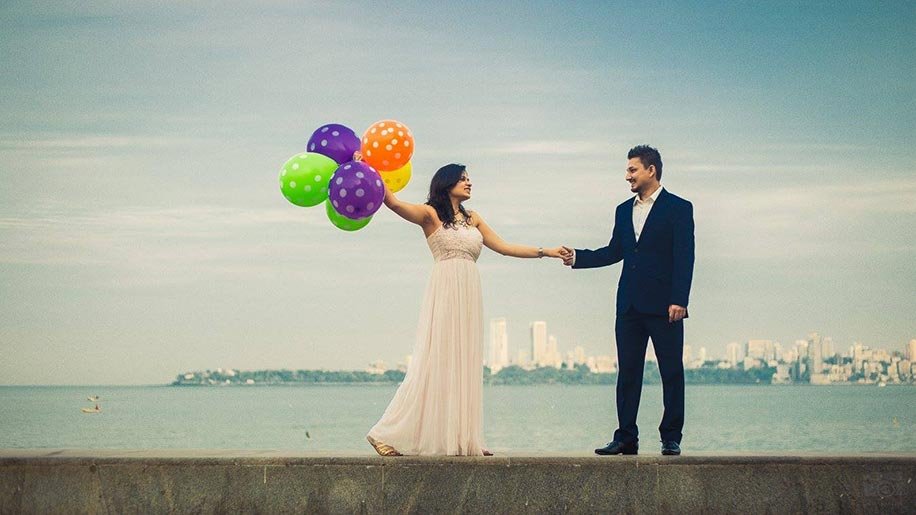 The Queen's Necklace, as it is recognized, is a boulevard that has inspired many filmmakers to shoot here. And even over the years, the charm doesn't fade. With the endless ocean on one side, Marine Drive is undoubtedly a popular pick for these shoots. View of the Arabian Sea and city's scenic skyline place it among the most popular and gorgeous pre-wedding Photoshoot locations in Mumbai. If you want it to be a private moment, go for the early morning. For shimmer of city lights, the evening is the best time for a pre-wedding shoot in Mumbai.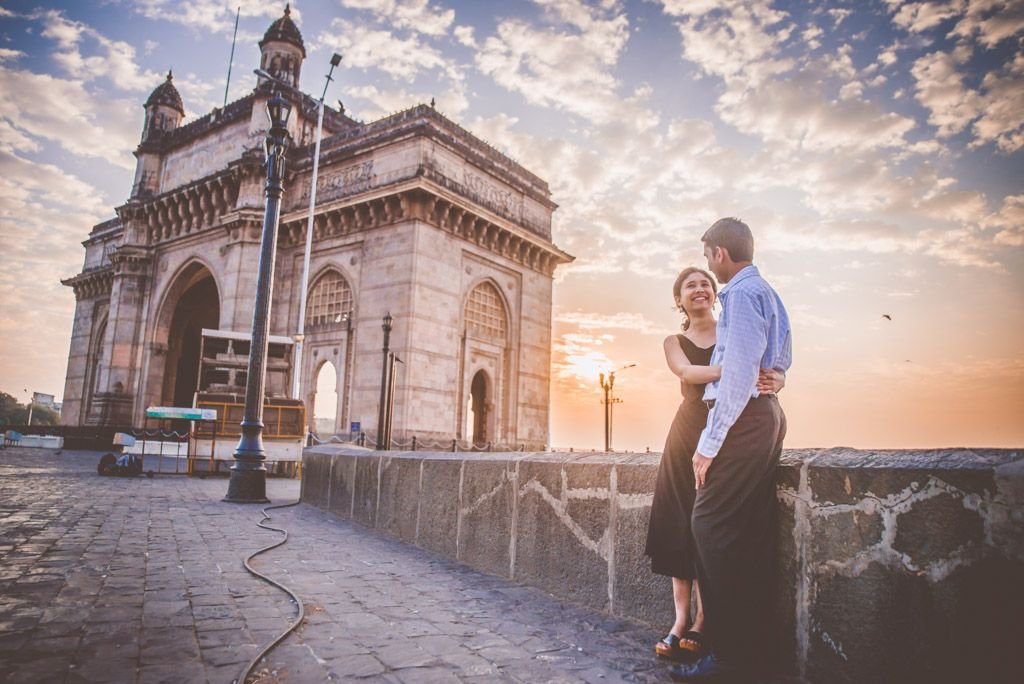 Gateway to a new beginning. Start your photo shoot with a new door to your life; let your love blossom in a free environment to have candid photo shoots
You can't have a more iconic location for a pre-wedding photo shoot in Mumbai! A major landmark of the city, Gateway of India is inspired by the Victorian style of architecture. The 20th-century monument by the sea is symbolic of a gateway to new beginnings and new firsts in your life. Just opposite to the monument is iconic Taj Mahan Palace Hotel with vibrant maroon domes. Don't forget to get shot in front of it. Go early morning for a lesser crowd; evenings are usually too busy to allow a smooth shoot.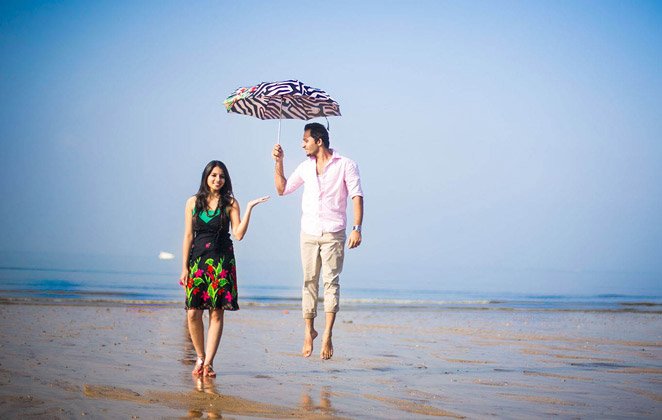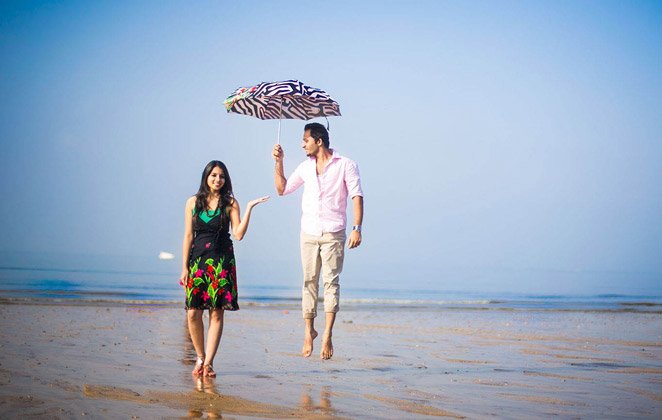 Sand on your toes and your better half in your arms isn't that picture perfect! A little far from the main Juhu beach are some secluded locations that can be you're posing ground. Hit this beach for a pre-wedding Photoshoot locations in Mumbai and let it be a day of fun with your bae. If the beach you choose is a busy one, schedule an early morning shoot. Let yourself breathe in the fragrance of love and moist sand one an both my hands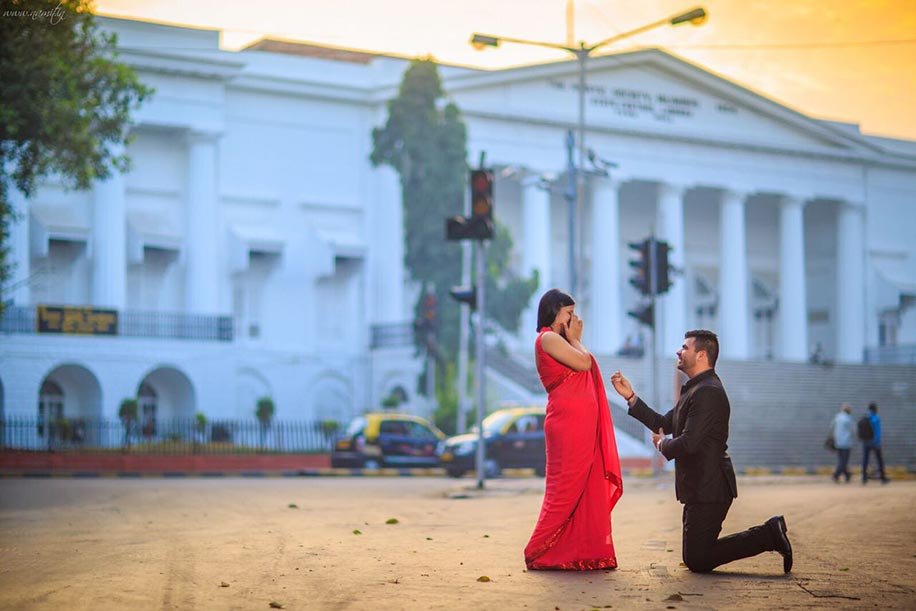 Dating back to 19th century, Asiatic Library boasts Greek revival style of architecture. The pillars, staircase, and the street in the front together make it one of loveliest pre-wedding to Photoshoot locations in Mumbai. Since the structure is all stunning white, wear bright colors to make the pictures pop up and look appealing. Early mornings are perfect for the shoot. Let the steps of the library be the steps of your happy future.
A host of the plethora of art events, the biggest one being the Kala Ghoda Festival, this location adds a crafty background to your pictures. It is also a vintage hotspot that looks absolutely ravishing with a Beetle (of course a rented one :-p). Early mornings work as good as orange evenings at Kala Ghoda; you are free to plan a shoot anytime! It is the greatest forms of art the most immediate way in which a human being can share with each other the love of creativity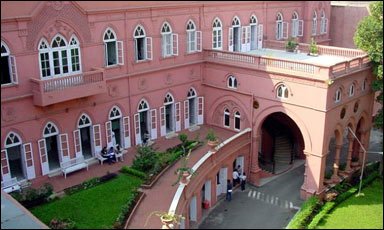 A palace in Mumbai. This will give you a perfect picture of your pre-wedding shoot in Mumbai. Central lawn of the college will offer you a lot of perfect shoot locations. If you want to revive your college romance before your wedding with all your craziness and adventure. The corridors and the triangular garden will make you feel special and nostalgic and take you back to the past.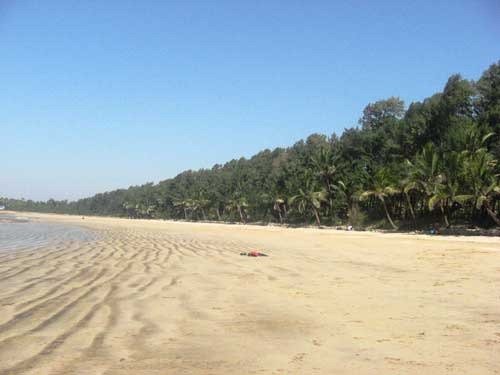 If you want solitude in the middle of the city. Madh Island will offer you your own tiny bubble of happiness in the middle of the storm the sunset is nothing less then Kabhi Kushi kabhie gam popular Suraj Hua madham. Aksa beach offers a great view for sunset as well as sunrise if you want to have candid photo shoot then this will be the good option. The resorts and the malls there will give you a nice feeling and also complete your wedding shopping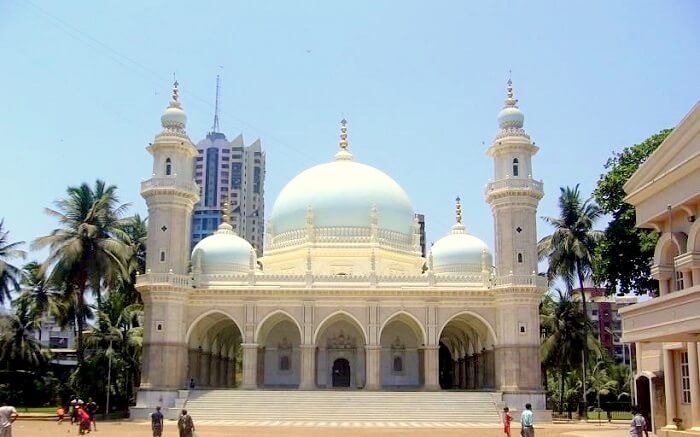 Looks like the great Taj Mahal. This is the Taj Mahal of Mumbai, the Hasnabad Dargah in Mazgaon Also known as the Shah Hasan Ali's Maqbara, which was built by Aga Khan after arriving in Mumbai from Iran. This dargah is well known for its architecture if you want to have a classical photo shoot then is the good location with all your tradition and away from the external world.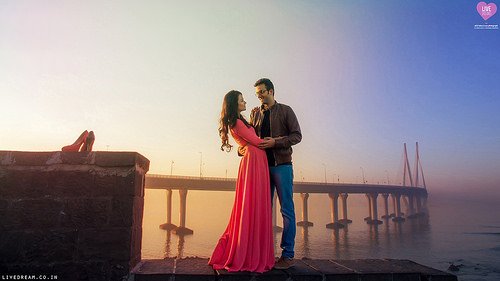 This is another magnificent structure that has found a place on our list due its sheer beauty and splendor. You can visit the popular Bandra bandstand for the best view of this bridge. Imagine a picture of you both with this architectural wonder in the backdrop at sunset over the Arabian Sea. A must visit even during the monsoons. You are sure to get beautiful clicks with big waves in your pictures and leave you with a sense of nostalgia years later.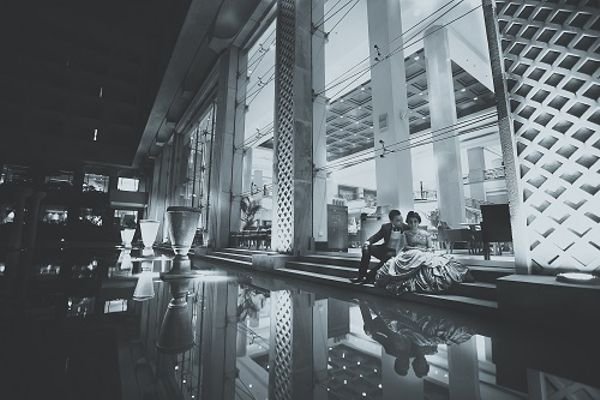 Set on Juhu Beach, this upscale hotel sure does make for an awesome location. The luxurious feel of the hotel and the modern interiors make every pre-wedding shoot super special! And make you feel special and revive your old days of happiness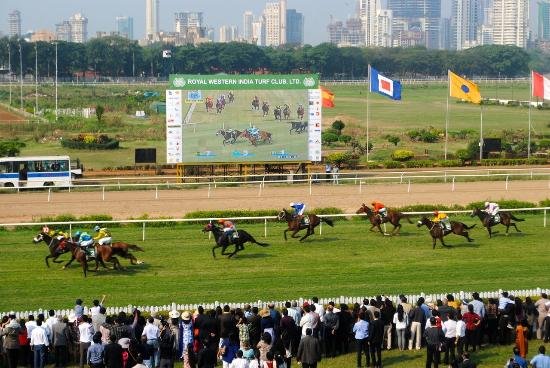 One would hardly call Mahalaxmi race course romantic. But the photographs we shot there during pre-wedding turned out to be extremely unique. With the horses in the background, the setting seemed just perfect. This is now one of the  top pre-wedding Photoshoot locations in Mumbai!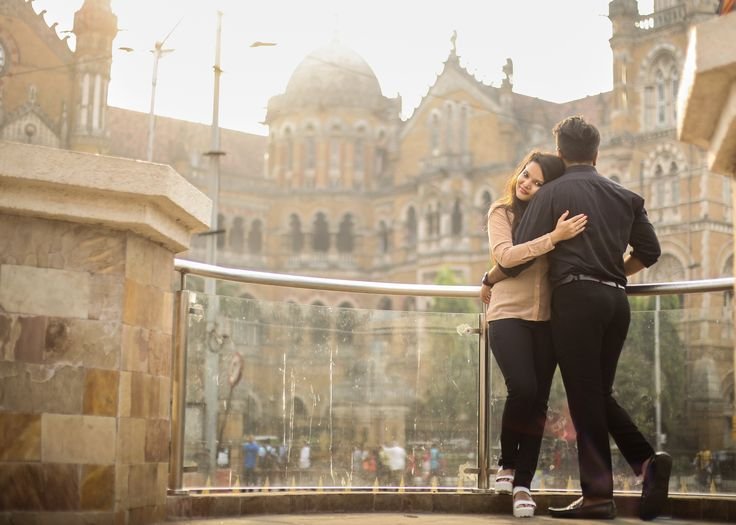 The spectacular Brihanmumbai Municipal Corporation building is a historical structure built in the late nineteenth century. It exhibits a fusion of Victorian Gothic style of architecture and classic Indian architecture. The pointed arches, carved embellishments, turrets, creatures like gargoyles and griffins in the background will surely give your photos a fairy tale feel.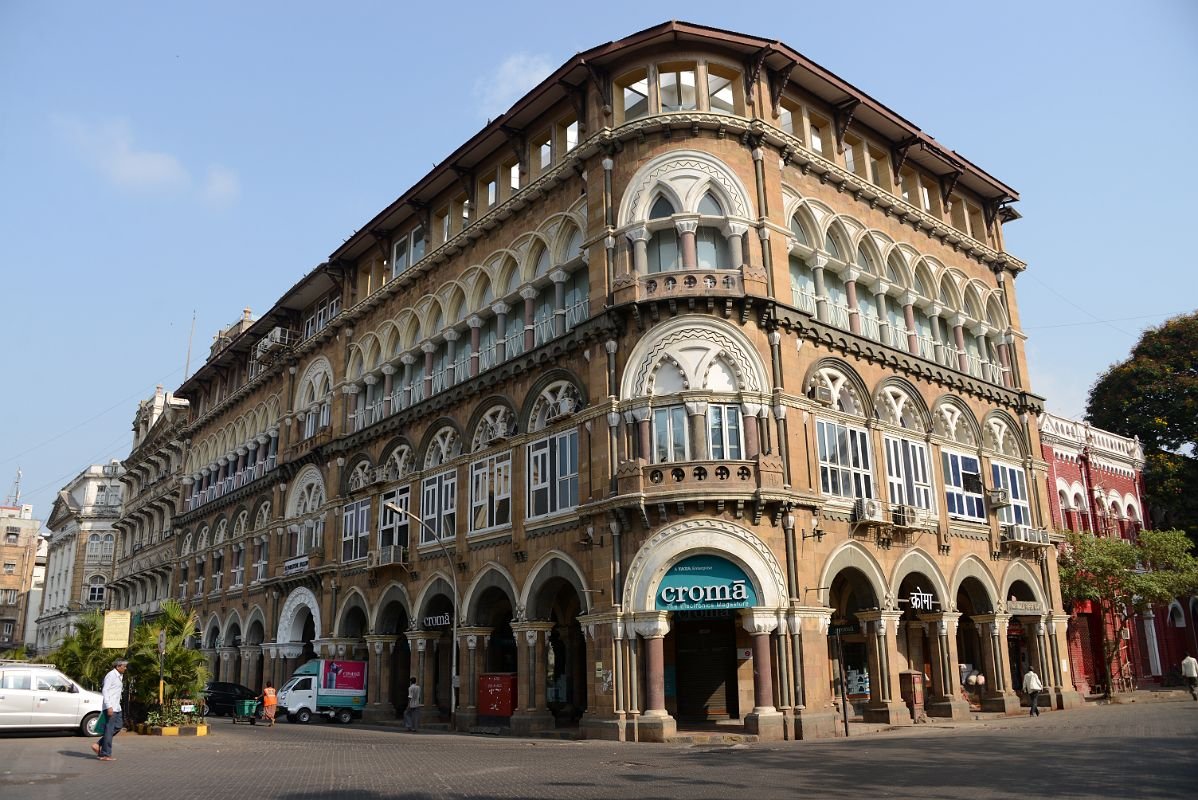 The Horniman Circle has a major historical relevance which dates back to the 19th Century. It is a hub of several art and music festivals like the annual Sufi music festival, Ruhaniyat, and the Kala Ghoda Festival. Dive into the hustle bustle of the city and capture some breathtaking shots in the middle of the classic yet contemporary architecture. You can just play around the walls and can take lively pictures in a more lovely and expressive way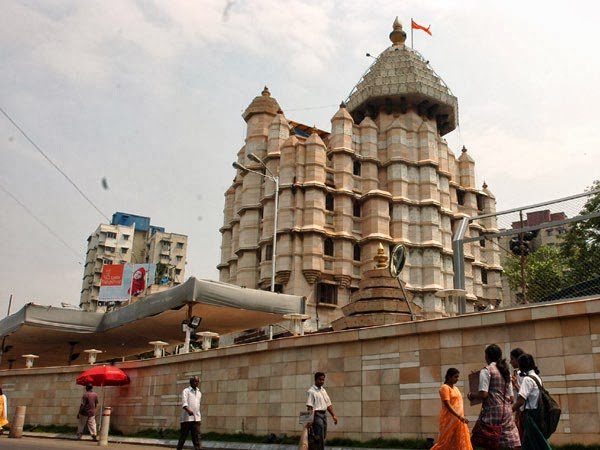 If you want your pre-wedding shoot locations in Mumbai a little more traditional cultural and religious then this is your best location to be in. on the coming auspicious day is the only location to get the blessing of the almighty our and to pray for your coming life. The view inside the 'mandap' or the temple hall is eternally divine. The wooden doors of the temple have also been carved with excellence and have eight different postures of the deity. It is believed that all your wishes come true if you pray here. You will find devotees walking barefoot to the temple to attain the esteemed blessings of the Lord.
If you want the feel of Manhattan in Mumbai this is the best place around you with its concrete jungle and elaborate architectural buildings an easy to reach the destination which does not give you a natural scenic beauty but provide you with a manmade masterpiece.